It's time to get spooky! Today, I'm recommending our favourite Halloween shows for kids. Take note and have a BOO-tacular time this spooky season!
Well, Halloween is finally here and as soon as the boys get in from school, we will be celebrating! Our afternoons usually consist of snacking, costume prepping and finally house decorations for our front yard. One thing we always do either the weekend before Halloween or even the week of, depending on where it lands on the calendar, is watch Halloween themed movies! Each year, I search high and low for good music, good treats and good shoes to watch as a family.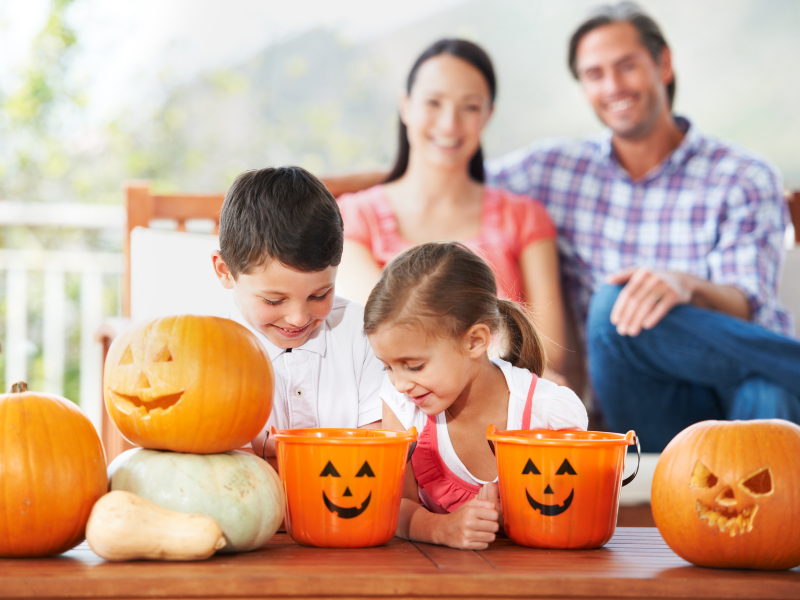 Age-Appropriate Halloween Shows
If you have little ones, you know there isn't much out there on the ready, and Netflix has gone to very creepy route so it's best to choose some good ones beforehand so that the kids are not disappointed or scared silly. I've compiled a list of movies we know, along with a couple we have not seen but have heard and read good things about. As always use your judgment for viewing – you know your child better than anyone else, and you know what they like and don't like.
Our Surefire List for Fun Halloween Shows for Kids
I have not included links to all the suggestions, since I know everyone prefers their own way of renting or streaming. Most of these are readily available and I've marked those on Netflix. These movies and shows are fun and not on the creepy and scary side. It's not our style.  Enjoy!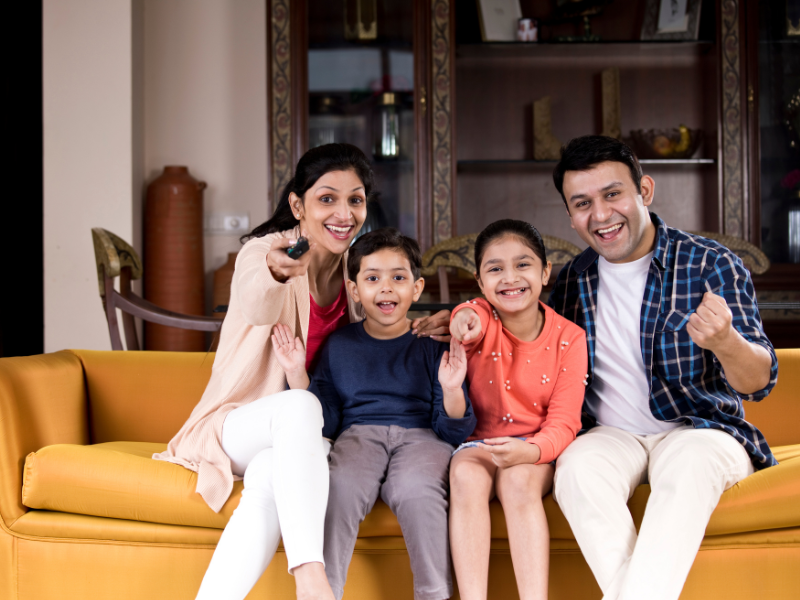 It's the Great Pumpkin, Charlie Brown (1966) – a classic for young and old!
Curious George: A Halloween Boo Fest – another great classic, we always have it on the ready, especially for little ones.
Winnie The Pooh, Boo To You (2001) – little ones will enjoy this one.
Halloween is Grinch Night (1977) – won an Emmy! We will be watching this one for the first time.
Garfield's Halloween Adventure (1986) – sarcasm in a cat for Halloween, purrfect.
The Berenstain Bears and the Spookiest Pumpkin – Our favourite series of shows and books for little ones.
Hocus Pocus (1993) – watched it for the first time this year with my boys – they loved it and put it on top of their list of Halloween movies. One note – the witches talk about needing a virgin in the movie. It went over the heads of my twins, but I explained it to my oldest.
Ghostbusters cartoon from 1985 – the cartoon version is fun for kids, the movies, however, is too old.
The Worst Witch (series) – based on the books by Jill Murphy, the series is lots of fun! Nothing too scary for young ones either, and the first episode is a good gauge to see if it's ok for your child. (On Netlfix currently)
Harry Potter movies – We are now on the third movie in the Harry Potter series, and they gradually get scarier, just like the J.K. Rowling books. The very first movie is a good bet if you haven't read or watched any yet.
Labyrinth (1986) – the brainchild of Jim Henson and George Lucas, this movie is awesome. Can be scary for little ones, but my boys love it. (On Netflix currently)
Coco – I need tissue to watch this movie, but it is one of our favourites! (read my full review here) (On Netflix currently)
Caroline – my boys have read the book and therefore do NOT want to see the movie, but I think this is a good bet for tweens.
Scooby-Doo – there are a ton of movies and series of shows available, and they are goofy and fun. My only recommendation is NOT to watch Zombie Island – it was flat out disturbing for my boys and does not have the same running theme as the rest.
Hotel Transylvania (all the movies) – lots of fun, but my boys like the second movie the best.
Casper the movie (1995) – a few curse words ("what the hell") but all in all, this movie is ok and my boys liked it too. The old cartoon series is good fun too if you can find it.
The Legend of Sleepy Hollow (1949) – A Disney classic, this is a non-scary version of the story and the wickedly scary movies that came long after.
The Goonies (1985) – this movie is a classic and I finally showed it to my boys recently. Some swearing and guns, plus skeletons and a deformed character that is spooky at first, this movie has laughs, a pirate ship, heroes, friendship and ultimately shows kids that looks can be deceiving.
And for the kids that love short clips, here is Swedish Chef trying to cook with pumpkins from The Muppets – It's just a clip and the pumpkins explode into pie, but it's funny and fun – what Halloween is all about for kids!
If you are looking for a little more details to these choices, visit CommonSenseMedia.org for reviews.
Need More Halloween Inspiration?
Looking for more ideas to celebrate Halloween with your family? Be sure to check out my other Halloween articles:
The Unofficial Hocus Pocus Cookbook Review
Halloween Potion for Little Ghouls
What To Do With All That Halloween Candy