Today, I'm rounding up some fantastic Halloween Family Crafts to help get you in the Halloween spirit! October 31st is just not about the candy… it's about how you enjoy the festivities!
Halloween is in just a few days and my kids are jumping off the walls already, and it has nothing to do with too much sugar. They are just very excited to enjoy the big day.
So far we've decorated the pumpkins, put a few decorations around the front of our home and I've prepared some treats for the trick-or-treaters.
Easy Halloween Family Crafts That You Can Put Together
Here are a few crafts you can do for Halloween that will not break the bank and are easy enough that everyone will get fantastic results they can be proud of. I have to thank the ever-loving Pinterest for theses inspirations.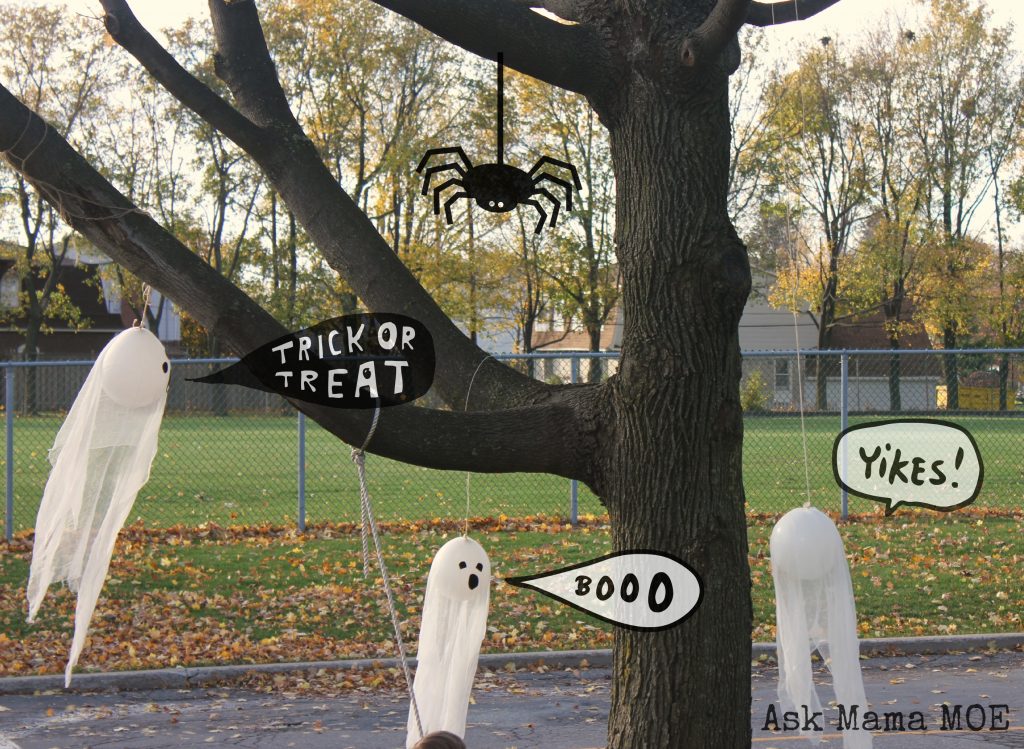 Ghosts on the tree
What you will need:
Cheese cloth (you can find it at the grocery store)
White balloons
Black felt
String
How to craft it up:
Blow up your balloon, place the tied part of the balloon up, then hang cheese cloth over the balloon, while sticking out the knotted end. Create some funny eyes and mouth out of the black felt and glue them onto the cheese cloth. Tie a string to the knotted end and voila! Hang it up on your tree for some floating ghosts in the wind.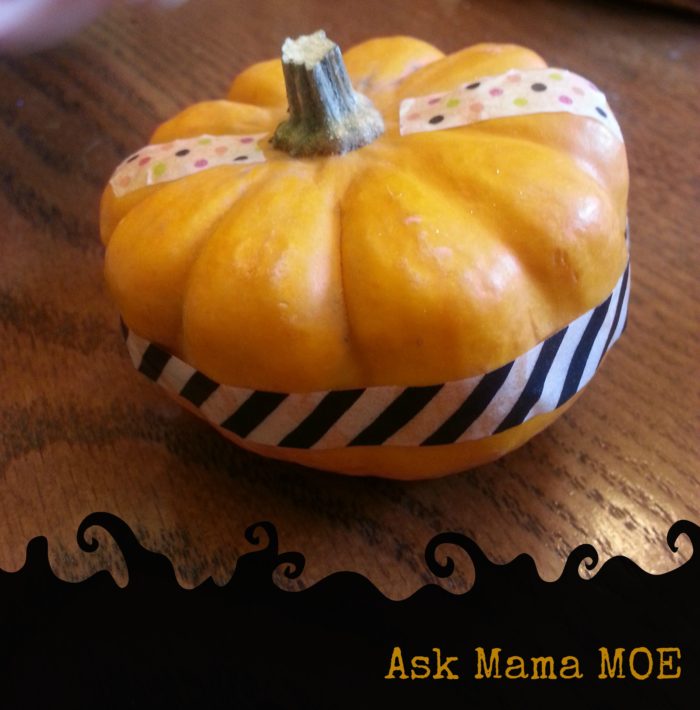 Washi-taped pumpkins
What you will need:
Mini pumpkins
Washi tape in any colours you like (can be found at most crafts stores)
How to craft it up:
Allow your children to experiment with this since it is a very forgiving tape. If you have very little children, a good idea would be to cut strips of the tape and place them on the table beside them for them to use. And that is it! Enjoy as they create decorated mini pumpkins in no time. You can place them all together in a bowl or a tall vase for a centerpiece at the table.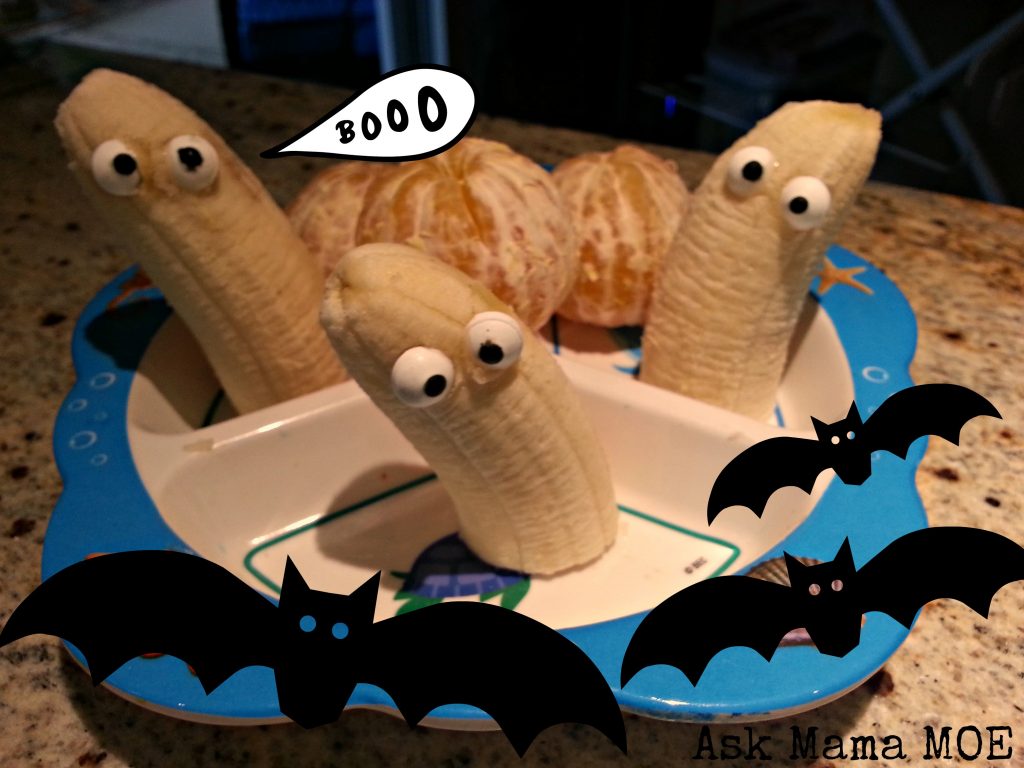 Ghost and pumpkin snacks
What you will need:
Bananas
Mandarins
Candied eyes
Chocolate chips
How to craft it up:
Peel away the skin to both fruit. Cut the bananas in half and place them upright on a plate. Push the candied eyes/chocolate chips in the banana to make a face. If you want to be 100% healthy, you can even use raisins. For the mandarins, you can leave them as is, or add a pretzel stick as a stem.
There are SO MANY ideas on Pinterest, you can lose yourself and feel discouraged before you even start. But these crafts are easy and don't require much at all to see a great result.
I hope you have a wonderful and safe Halloween filled with fun!
More Halloween Ideas
If you're looking for more Halloween inspiration, don't forget to check out these posts:
What to Do With All That Halloween Candy
Halloween Potion for Little Ghouls