Celebrate the spookiest day of the year with this DIY Halloween Potion drink. It's creepily delicious, and oh-so-perfect for October 31st!
Who remembers feeling fancy and super important the day they were allowed to have a Shirley Temple at a restaurant with their parents? I do! It was such a thrill to get that special drink just for me. I really felt like I was a big kid.
Mocktail Fun
Not long ago I introduced my kids to that mocktail when we were out for dinner and they enjoyed it. So, I thought it would be fun to give it a special Halloween twist before trick or treating this year.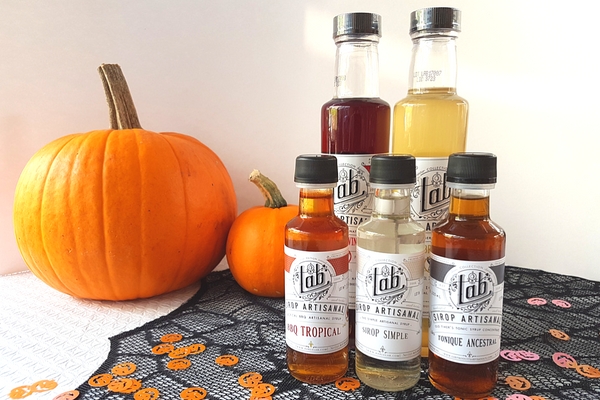 The Versatility of LAB Artisanal Syrups
I was recently introduced to Canada's very own LAB artisanal syrups. The syrups are made in Quebec with fresh or organic ingredients. What I love about the concept of syrups is that you can choose the amount you add to your sparkling waters, sodas or liquors. Growing up in Europe, my husband had flavoured syrups in the home instead of sodas, and they were added to water as a special drink. What made me fall in love with LAB syrups is that they contain no additives, colourings, artificial ingredients or preservatives.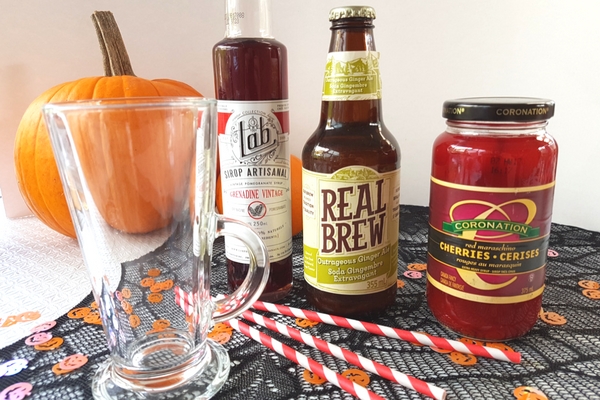 How to Make a Halloween Potion Drink
To make this simple "potion" for your children this Halloween, you will need:
LAB Vintage Pomegranate Syrup
All natural ginger ale (our favourite is Real Brew)
A funky straw
Maraschino cherries (optional)
A gooey Halloween gummy (optional)
Of course, if your children are not fans of ginger ale, you can simply use sparkling water.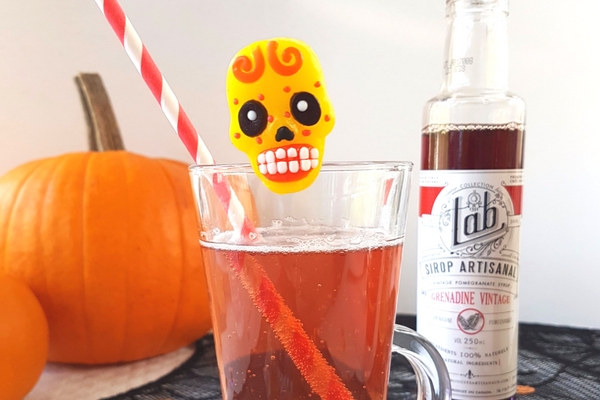 Because this is a natural syrup, you will not find it sitting at the bottom of the drink in a heavy lump like you might remember as a kid. But the pink effect is still very fun for children!
I added a few cherries at the bottom and slit the gummy candy to fit on the rim of the glass.
This would be a really fun addition to a Halloween party, don't you think?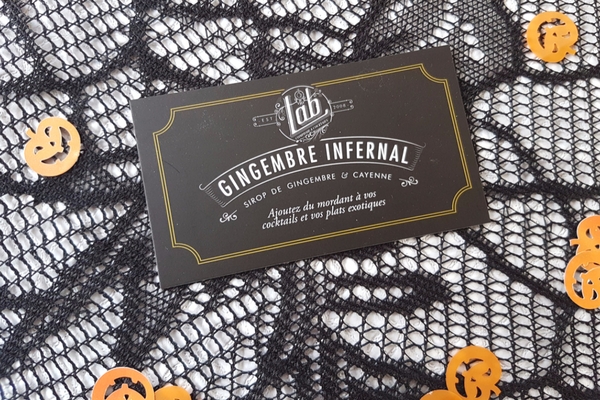 I'm still experimenting with the flavours and I plan to try some new cocktails with my friends for Halloween too.
The LAB syrups range in price from $8-15 and are available across Canada, in Europe and online. For a list of all the flavours and some interesting cocktails and recipes, visit their website.
More Halloween Fun
Looking for more Halloween-themed ideas? Be sure to check out these other posts:
The Unofficial Hocus Pocus Cookbook