Are you ready for Halloween?
Are your kids excited?!
Did you find any cool decorations?
Well, Hallmark is giving me the chance to run a giveaway in time for one lucky reader to have this guy on their door for Halloween night:
Isn't that the best?! You'll have to excuse the video quality – I was trying to get the full effect by hiding in the closet! 🙂
My kids just love it; it's not too scary but frightfully fun!
Here are my favourite Halloween decorations available at Hallmark this season: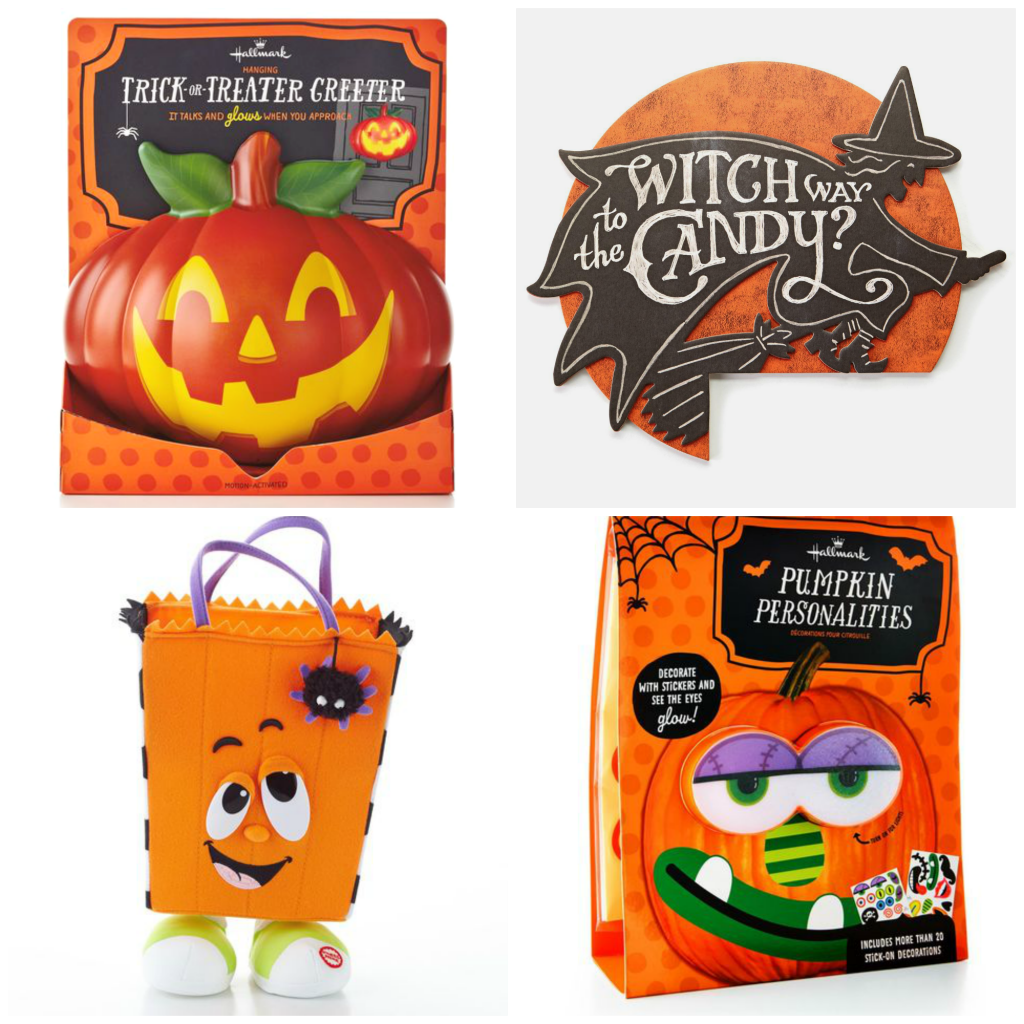 I know I can always count on Hallmark to provide fun and entertaining decor for Halloween without creeping out the kids (or myself for that matter!). And I love the quality of the pieces too; we store ours for the next year and are always happy to pull out last year's Halloween friends.
So! Since I had a sick little one home all week and didn't get the chance to post this earlier, I am running a flash giveaway so that YOU have the chance to win this very cool Trick or Treater Greeter in time for Halloween.
To make it easy, just leave a comment below (with your e-mail address) telling me what you and/or your children are dressing up for this Halloween. I just love hearing what everyone is doing for costumes!
For extra bonus entries, feel free to share this giveaway on any social media platform, but remember to put the link in a comment below with your e-mail.
This giveaway is open to Canadian residents only. A winner will be e-mailed on Sunday at 11:59pm. You must respond to the e-mail by 9am Monday morning for your prize to arrive in time for Halloween.
Good luck to everyone!
Disclosure: As a #HallmarkPressPause blogger, I was compensated with products for this review. All opinions, as always, are honest and my own.