Happy Heart Day, everyone!
I hope you are having a love-filled day with hugs and kisses! This year officially marks the first year my three boys do NOT want to bring in Valentine's Day cards for their friends. The shy years have begun and I'm so sad about it!!
But instead of forcing them into some embarrassing moments, I will simply embrace Valentine's Day at home.  How? It's in the little things. This morning, I left them each a little Emoji Valentine card each at their place at the kitchen table. I had one special Hallmark Signature Card for my husband.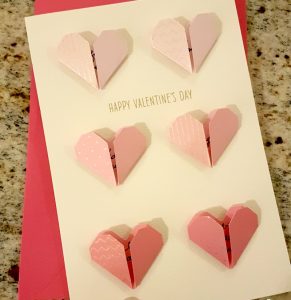 Each heart had space for a little note so I wrote the most loving milestones of our life together thus far. I included out wedding and the birth of our children. It was a simple way to give my husband a note of deep meaning.
I managed to make them little banana breads for school snack, and tonight we'll attempt at making a little dessert together in the shape of a heart.
I was spoiled with Hallmark goodies this V-day so I made a special request to spread the love!
Giveaway!
One lucky reader will receive a golden apple paper weight and a marbled wristlet purse! To enter, simply fill the Rafflecopter below and in your comment, share with me a special family moment you share during Valentine's Day.
Thie giveaway is open to Canadian residents only and the deadline to enter is 11:459 pm February 28th, 2017. Good luck!
Disclosure: As a #LoveHallmarkCA ambassador, I was compensated for this review. All opinions are honest and my own.