There's something oh, so special about receiving a parcel in the mail, wouldn't you say?
Getting a delivered package is such a treat for my boys. And to be honest, whatever inside is a bonus, because getting the package with their names written on it is the best part for them! And of course, like all children, the box that it comes in also becomes a present.
If you are one of the many people sending parcels out for the holidays, I thought you might want to know your cut-off dates to get gifts to your loved ones in time for Christmas.
Because if you are like me, there is at least one family member or friend you would love to send something for Christmas, and you haven't done so yet. This is the time I start to fret about getting parcels out on time. So for my own sanity, and for yours, here is the deadline for parcel delivery from UPS Canada.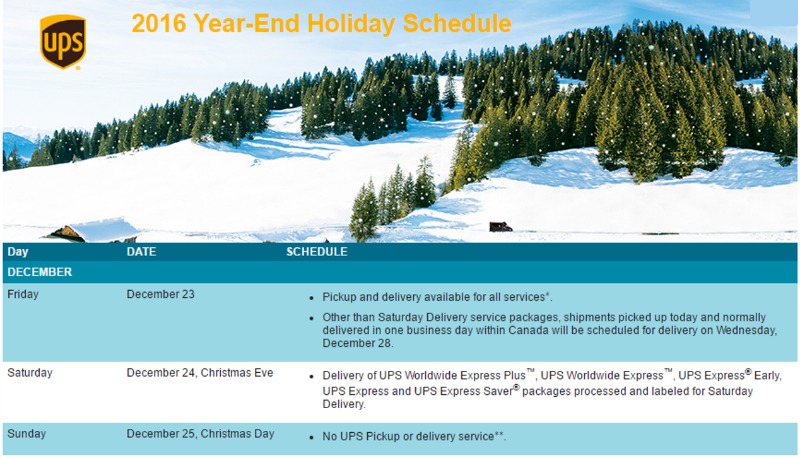 Fun Facts on UPS Deliveries:
There are approximately 30 million packages delivered around the world during the holidays
An additional 95,000 workers join the UPS team during this high season!
The busiest tracking day is December 21st, with 204 million tracking requests
The average delivery volume during the holidays is a whopping 28 million packages!
There are more than 4900 UPS Store locations, and 25,000 Access Point locations to help with you be the best Santa you can be!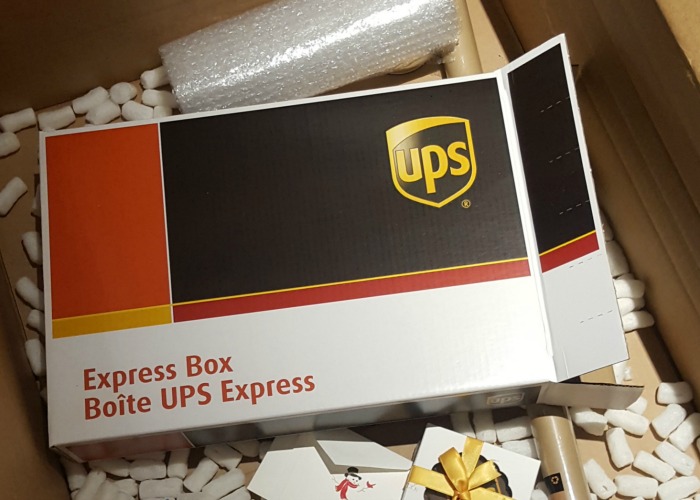 This holidays, UPS created limited edition #MessageInAParcel boxes and distributed them last week. I was one of the lucky few that received a special box! If you're wondering what these parcels are, they have a special addition that allows you to record a 10 second message to your loved one. And if you are wondering, that is enough time to sing a chorus of your favourite Christmas carol!
These were only gifted to a select few and a giveaway was done for 15 lucky winners across Canada. I really think they should have these special parcels available for purchase next year. I know they would make many people very happy for the holidays!
Wishing you all happy holiday deliveries!
Disclosure: I received compensation for this post. All opinions, as always, are honest and my own.
* Vintage image in this post from The Graphics Fairy.