When you were growing up, did you have a favourite doll? I'm not talking about a stuffed animal or a small figurine, I mean a large doll that you could dress up, play with, chat to, and style her hair?
I can't say that I did. There were variations of dolls that came and went when I was younger. Some were very big and kind of creepy, others were smaller and didn't really feel like a "best friend" doll.
When I was a young adult, a new company was on the scene with a companion doll that became a big deal for young girls everywhere. Montreal, Canadian brand Battat introduced the Our Generation Dolls. These 18-inch dolls were introduced in 1998 and have only grown in population with each passing year.
Empowerment and Play
Now our children can have a doll to cherish in the Our Generation Dolls. Each doll has their own special name and outfit. What I love about the Our Generation Dolls is that they are so diverse in their skin tones, hair colours and textures, and eye colours. It is invaluable for children to see themselves represented in the dolls they can play with. I am so very happy that there are boy dolls as well! As a mother of three boys, I am a strong believer that boys can and should play with dolls just as much as girls. Having a "best friend" doll is wonderful for pretend play, for creativity and for expression. Being able to exchange outfits, make up stories and have a confidante is a wonderful thing and for little ones, Our Generation Dolls are the perfect fit!
Our Generation Dolls are now available in more than 25 countries worldwide, the brand has relaunched their Canadian website: www.ourgenerationdolls.ca
Celebrate with Our Generation Dolls!
To celebrate, Our Generation Dolls will be hosting a hair salon event with Toys "R" US on March 25th from 11 to 2 PM at three of their locations: Vaughan Mills in Ontario, Langley in British Columbia and Boisbriand in Quebec. (https://www.toysrus.ca/en/revents/revents.html)
This is a completely FREE event and a wonderful weekend activity to do with your daughter or son. Plus! If you sign up for the newsletter (click here) on the new Canadian website, you will get 10% off your first purchase, if you are looking to purchase a doll or accessories.
Please note, even if your child does not have an OG doll, they can still come in and get their hair done and check out all the Our Generation Dolls in person. It is sure to be a fun outing for everyone!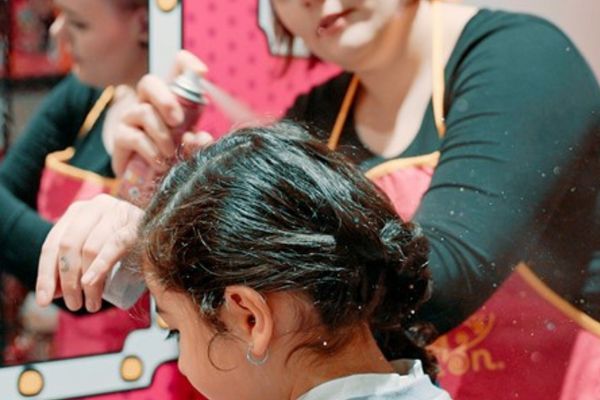 What will happen at the event?
At the selected Toys R US stores, children are invited to come with their Our Generation Dolls and get their hair done by a professional hair stylist! They can choose the hairstyle of their choice, explore all the different hair play sets, style their doll's hair and take a photo of the final hairdo. The hair stylists will also show the children how to style their OG doll's hair themselves. How fun is that?
I think this is such a sweet event for young children and I'm so happy to partner with Our Generation Dolls to let you know about it.
For more information, visit:
Our Generation Canada : https://ourgenerationdolls.ca/
Toys R Us: https://www.toysrus.ca/en/revents/revents.html
and on Instagram,
@OGDOLLS https://www.instagram.com/ogdolls/
@toysruscanada https://www.instagram.com/toysruscanada/
and on Facebook https://www.facebook.com/OGDollsCA
Disclosure: I was compensated for this post, all opinions are honest and my own.