Traditionally, Labour Day weekend coming up is a family's last hurrah before diving into the school year. Most kids are back at school already but receive a four-day week to start, thanks to Labour Day. This long weekend, I have five really fun activities for you to choose from to close out your summer break with your children. If you are looking for something special, here are some great suggestions.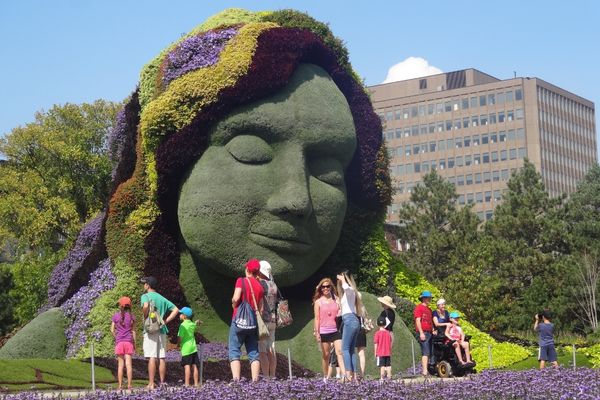 1. Mosaïcultures in Quebec City – take a long drive to Quebec City to discover the most incredible garden sculptures ever. This year's theme is Once Upon a Time…The Earth. We had the pleasure of seeing this exhibit in Ottawa a few years back and it was truly amazing what was created in such giant sizes, made from over six million flowers and plants. Mosaïcultures will be running until October 10th, but I suggest going now while the weather is still nice, and the sculptures have their summer colours.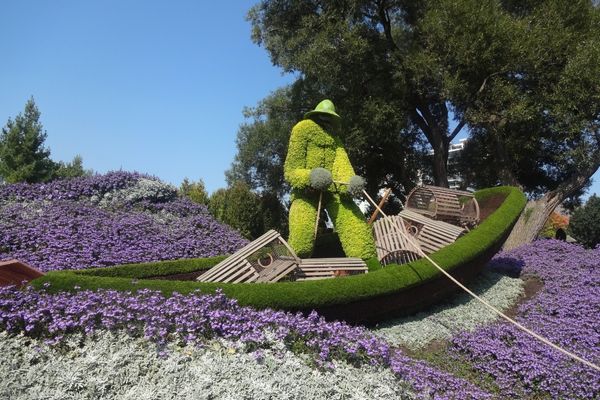 Visit their site to learn more: Mosaiculture.ca
2. Aquazilla in Oka or Jean-Doré Beach – try your balance skills at the ultimate water playgrounds in Quebec. If the weather stays as nice as it has been these last weeks of the summer, this will be a guaranteed last fun thing to do on water.
This is a great family sporty activity and loads of fun for older kids. Keep in mind if you have little ones, The minimum age is 6 years old and the height required is 3.6 ft. That means children under 5 are not allowed in the park. Also, if you have little ones, parental guidance is needed on the playground, so prepare to get wet! These giant inflatable islands are gone after this long weekend, so grab the chance to go.
For more information, visit their site: Aquazilla.com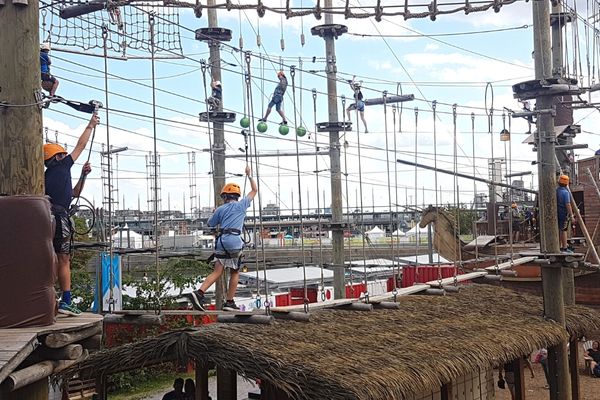 3. Adventure in the Old Port of Montreal – Have you tried the fun and challenging Voiles en Voiles? You can read all about our experience, with details on pricing and safety. As well, there are pedalo and quadricycle rentals. You can find info on them at Ecorecreo.ca. For the dare devils, there is the Tyrolienne Zipline, and the giant ferris wheel (Grande Roue de Montreal), the largest observation wheel in Canada. And if you think the wheel is not terrifying, try gondola number 42, the only cabin with a glass floor!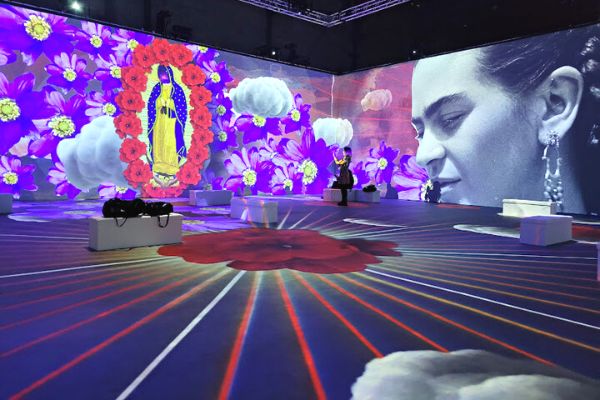 4. Frida Kahlo, Life of an Icon in Montreal – for an indoor activity, this immersive experience is incredibly cool. Read all about why I think this is a great activity for tweens and tweens. I absolutely loved it, and we have planned to go back as a family. The exhibit has been so successful, they have extended it until October 2nd, and tickets sell fast. Reserve your spot now and receive 10% off with their summer sale.
5. Brome Fair in Brome, Quebec – There's nothing like a country fair to signal the fall season. The Brome Fair has been running for over 160 years and is the largest agricultural fair in Quebec. It's loud and busy but loads of fun for all ages. There are competitions for the best cattle, horses, etc., as well as horticulture and handicraft exhibits. This year, my three boys have entered their garden produce and art pieces. I can't wait to see them in the barns! The Brome Fair also has typical (and non typical) fair food, rides, and games. There are also performances and kiosks for local shopping. With our family cottage in the Eastern Townships, we have traditionally gone to the fair every Labour Day weekend for years, and that's where we will be. For the latest information on the Brome Fair, check them out on Instagram.
What do you think looked the most fun in this list for your family to close off the summer? Whatever you do, I hope you have a wonderful long weekend!