This is it, mamas. We are in the thick of the holiday season and now is a great time to have suggestions on cool gifts for teenagers this holiday season.
I'm in the teenage territory now, so I wanted to give you some suggestions on what I'm gifting my boys this Christmas.  Some may be familiar, while others are very different and new. I hope these help you find the perfect gift for your teenager. For a few more gift suggestions for younger children, I've rounded up my favourite gifts for young children on my Amazon page. Those are my tried-and-true gifts that we have loved as a family and I love gifting to other little ones.
Now on with my unique gift list for teenagers! Please note that some of these items have been gifted to my family, while others were purchases I made myself. All opinions are genuine.
Cool Teenager Gifts for the Holiday Season
For the music-loving teenager
Time Life music collections! Yes, they still exist! I'm so excited to gift these to my boys this year. Do you remember Time Life memberships? Do you remember the classic commercials about themed collections? We were a Time Life-loving family when I was a teenager and I am loving that you can gift collections like Summer Breeze, Forever 60s and Forever Soul just to name a few. I know, I know, music is at their fingertips with their devices, but hear me out. There is something very helpful when it comes to not having to think about music and just letting it play. From personal experience, I have one son that adores listening to music while he studies, but when almost every song finishes, he wants to check his device, or maybe change up the song about to play next and it is very distracting. These collections are going to help him so much. Consider getting your teenager a classic cd player and when it comes to study time, they will have these awesome collections to listen to without distraction. For a full list of Time Life Collections available, visit TimeLife.com .
For the creative teenager with patience
It is the gift that children never grow out of – Lego. It is incredible just how intricate these Lego sets are for older kids, and they have bigger price tags to go with them. Christmas is the only time of year I splurge on a very cool Lego set for my boys now. Here are a couple of examples of the unbelievable new sets available this season (affiliate links included in these images):
For the hibernator / couch potato teenager – And I mean couch potato in the most loving way.
The last few years have been great for anyone that loves to wear sweatpants and hoodies. And those are always great options for gifts for any teenager. However, if your teen doesn't have The Comfy yet, it will be life-changing. We were gifted The Comfy last year for the boys, and one of my teens lives in his. And truth be told, I claimed one for myself too – for colder nights at the cottage or watching movies as a family. No one can hog The Comfy like they do a blanket. They are available in a bunch of colours.
For the mindful / anxious teenager that could use some help
Having three teenage boys gives me the privilege of seeing just how different three teenagers can handle life at any given time. I'm not being sarcastic! They are all different, and they can all handle stress differently at different times. Giving a gift that is rooted in mindfulness allows your teen to explore different ways to relax and become more in tune with their feelings.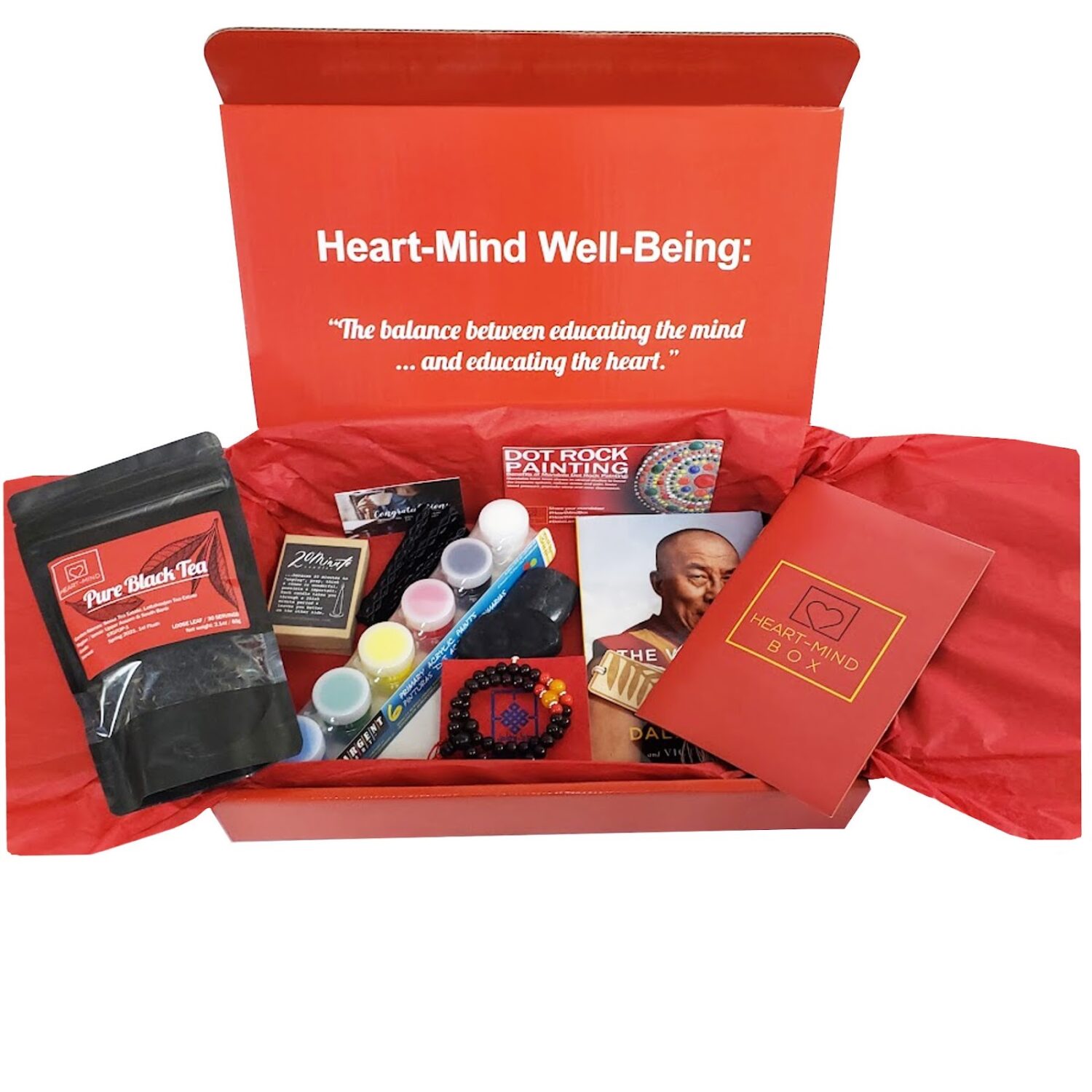 The Heart Mind Box is a unique and thought-provoking gift, created exclusively by the Dalai Lama Center. Inside each box, there is a selection of ethically sourced products and experiences designed to nurture your Heart-Mind well-being, and they are curated with love. In every box, there is something that will help you connect to others, something that will encourage you to take care of yourself, and a connection to the science behind well-being.
To see a full list of potential items in the box, visit www.HeartMindBox.com
For the teenager that loves to stay organized and plan ahead
A special agenda for the new year is a great gift, especially if it is themed with something they like (for example a TV show, movie or place they want to visit). I was recently gifted The Self-Love Planner by Dr. Shainna Ali, a mental health counselor, educator, and advocate. The journal has reflection prompts, exercises and inspiration for personal growth.  This is a weekly guide journal filled with help to create more self-love and personal success. It's also great because the prompts help get started in journal writing, especially if you have never done it before. Also, the dates are not printed, so you can begin anytime you want to.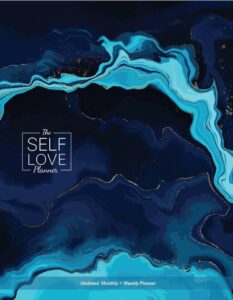 For the beauty-loving teenager
Over the last few years, fashion and beauty have taken a few turns and many companies have realized, we want beauty treatments we can do at home and quickly. Even though teenagers have all the time in the world, and love taking time to try new trends, these are good long-lasting gifts. I'm giving you my three favourites here, that I know any teenager into style and beauty will love.
Orly nail polish and light – they have a huge selection of colours for every occasion, and they stay on for at least 2 weeks. My boys gifted a set for me last year, and I use it all the time.

Any hair dryer brush – this will change the way you get your hair styled and it is FAST. I have used a few different brands: Revlon One-Step Hair Dryer and Volumizer, the BaBylissPro Ceramic Hot Air Styler, and the Conair Knot Dr Detangling Hot Air Brush. All of them work, all of them are fast and all should come with a few interchangeable attachments for different hairstyles. My suggestion is to find an air dryer brush for well under $100 for your teenager, and they will have fun with it.
Hot Head Thermal Hair Care – this is a microwavable cap to deeply treat your hair if you are putting a deep conditioning treatment in. This is the fast version of the hooded dryer, and I love it. After a quick warmup in the microwave, place the cap over a simple shower cap so you don't get it dirty from your treatment, and let it sit for 20 minutes while you do anything else. Imagine having a magic bag for your scalp….it's amazing! Do not settle for substitutes, this is where I got mine: www.ThermalHairCare.com
For the teenager that loves taking the group shot
When I think of matching family PJs, I immediately think of Hatley. This Canadian brand is known for its organic cotton PJs that have the most beautiful, playful patterns. If your teenager still loves taking a Christmas morning group picture, matching pajamas are a really fun gift. We don't get everyone the same pajamas, but at Christmastime, pajamas are most definitely a gift.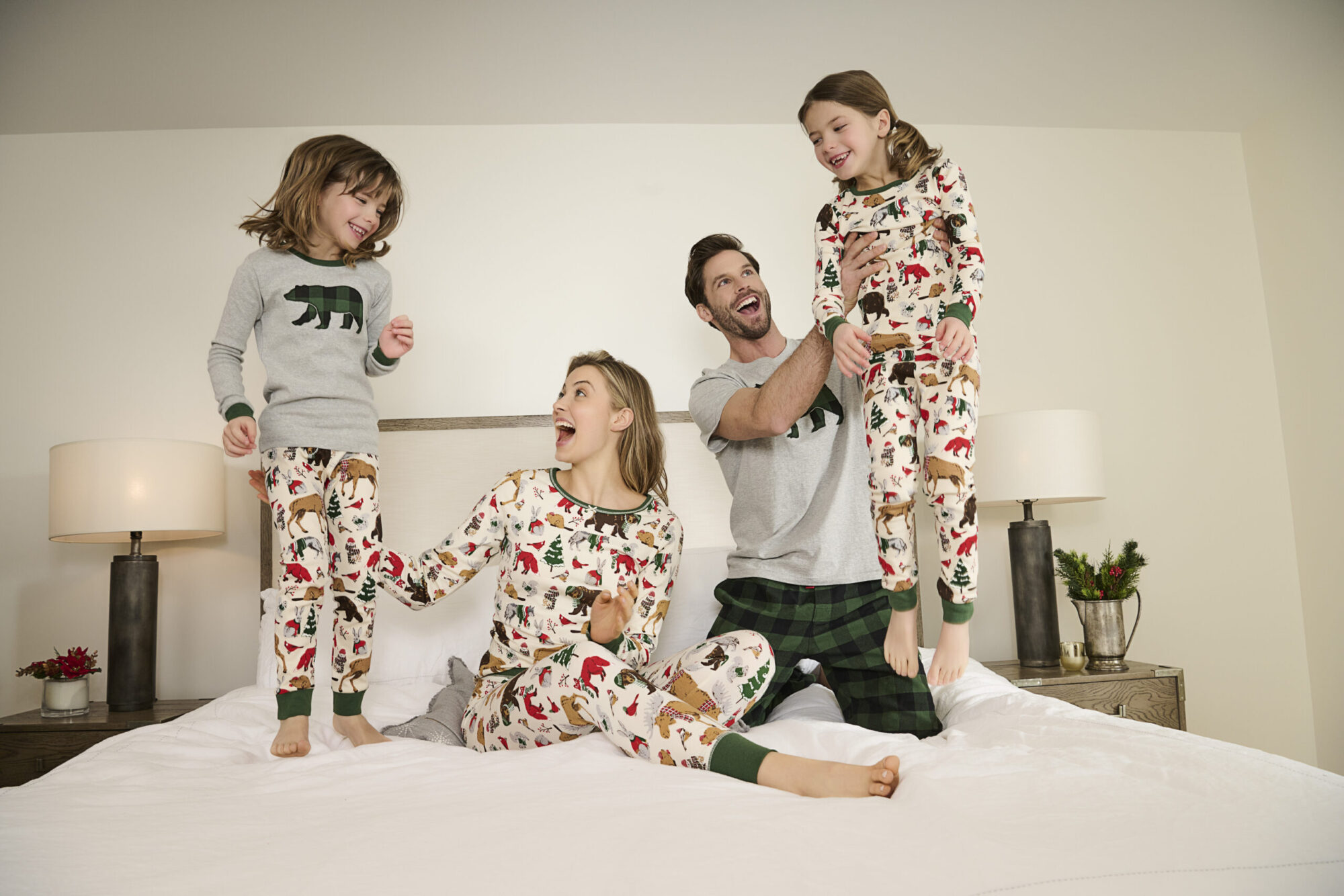 Hatley's sister brand, Little Blue House also has a great selection of PJs, stocking stuffers, and pet clothing! I love how there is every kind of pajama selection; from full-on adult onesies, to sleep shirts, to flannel sets.  I know my boys will enjoy receiving their Little Blue House PJs with dogs all over them, and cozy bathrobes. So fun!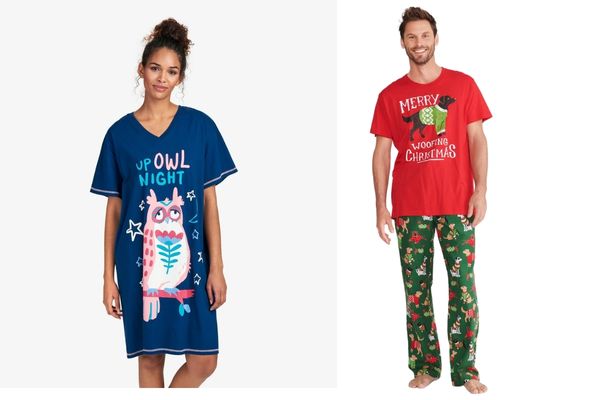 For the teenager that wants to spruce up their room
Photowall is a company that creates incredible posters, canvas prints, and wallpapers from photography and art designs. This year, the boys painted their rooms as a personal project to have their space better reflect what they like. So, we decided to gift them posters for their space. Photowall has everything from movie posters to big-scale landscapes to full wall-sized wallpaper of photography and art. Here is an example of what can be achieved with their designs.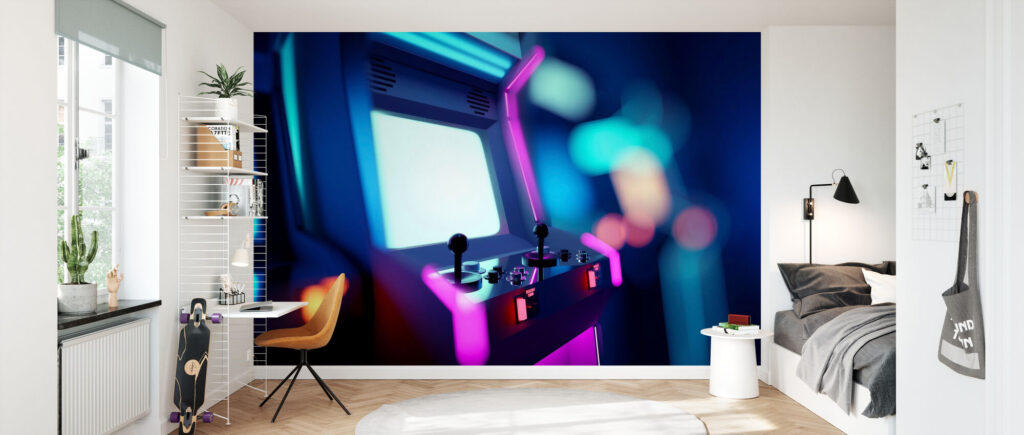 How cool is this?! Personal expression is made easy when you find a site like Photowall to create almost anything you can imagine for your space. It took us a really long time to descide on what we wanted to gift the boys because there are so many options! I can't wait to see their faces when they open their gifts. Photowall can ship worldwide and has a large variety of choices. In fact, you can even upload your own photo to create as well. For more information on Photowall visit www.photowall.com .
I hope these suggestions help you find the right present for your teenager.
Want More Holiday-Inspo?
If you're looking for more holiday inspiration, be sure to check out these other blog posts:
Christmas Traditions with Young Children
Awesome Indoor Activities and Games for the Winter Break
Books to Add to Your Christmas Library
Disclosure: As an Amazon associate, I earn from qualifying purchases. Some items listed above have my affiliate links.