Whenever we have had the absolute pleasure of visiting the ocean, we have always taken long walks on the beach and collected sea shells. I have a beautiful rectangular closed vase with sea shells from my childhood vacations, but I didn't know what to do for my boys' collections.
So, I took to Pinterest. There are a ton of ideas there, as you can imagine. When we saw the different projects, some were cool, others totally unfeasible. We opted for a sea shell wreath. In the summer months, we never had a wreath on our door so it was a chance to create a summery display for visitors. We had collected so many sea shells, we had to choose our favourites, which was also fun. Sitting in the shade, looking over their shells made them happy and calm. There's something about sea shells that just make you relax, isn't there?
If you would like to do a similar wreath, it's pretty easy. It made me happy to see the completed project, looking very much like the high-end versions in stores, with all our collected shells instead.
Here's what we used:
A high-temp glue gun (and many glue sticks)
A medium sized foam wreath
A role of cotton ribbon
A role of rope
Leftover burlap ribbon I had from a previous project
Lots of beautiful sea shells (washed and dried)
As you can see, I shaved either side of the round wreath to create a flatter service on both sides. It made it easier to place the shells and on the other side, I knew it was fall flatter on the door.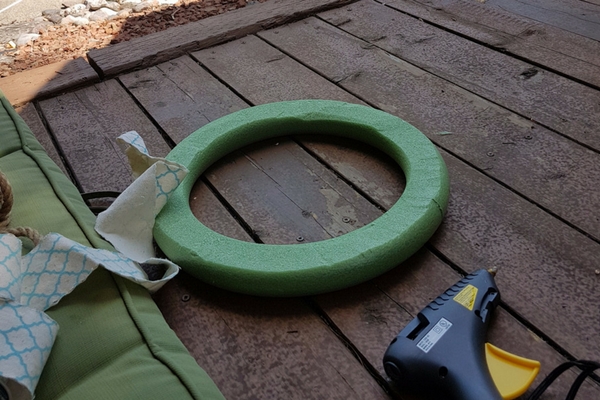 My biggest helper was one of my twins. He got right in there and designed exactly how he wanted the shells to be placed and in what order.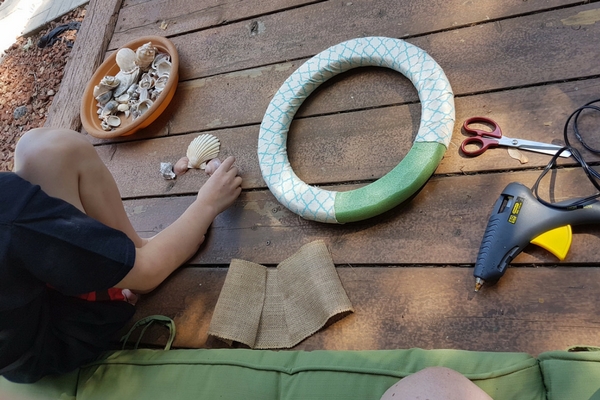 After some testing, we decided that wrapping the wreath in the cotton ribbon and burlap would be a good background base for the shells. It also served as a good surface to glue the shells on, because glue-gunning on foam doesn't work well (the foam tends to melt). The rope was added for texture and as a second background surface for the shells.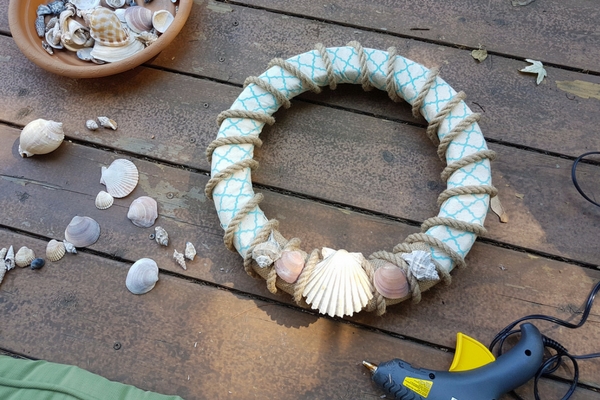 We glued bigger shells first, then medium, and then finally small shells to fill the spaces.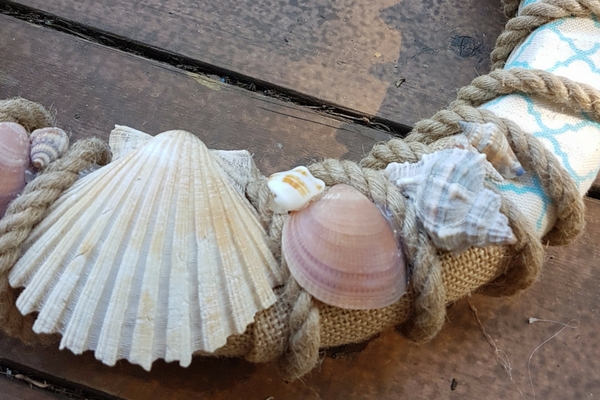 We used a cute ribbon for hanging our masterpiece and voila!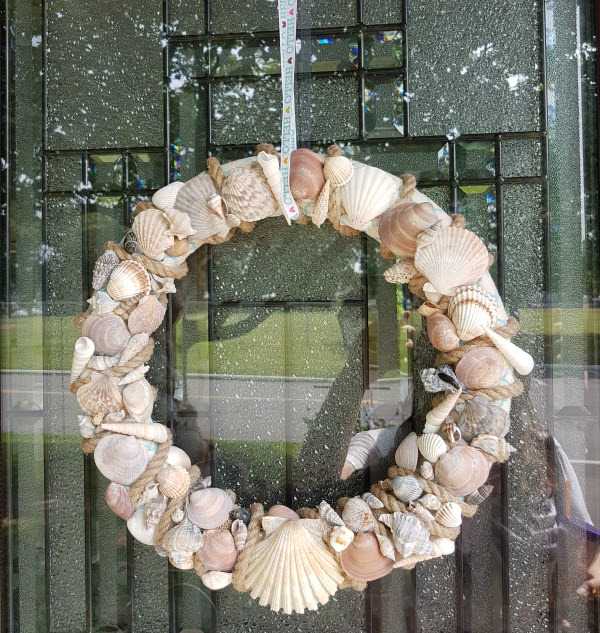 It has withstood the heat and wind without any problems and I'll be storing it away for the next summer soon. We all love the way it turned out and now we have a sweet souvenir from our vacations by the beach. Have you collected sea shells? Is there anything you have done with them?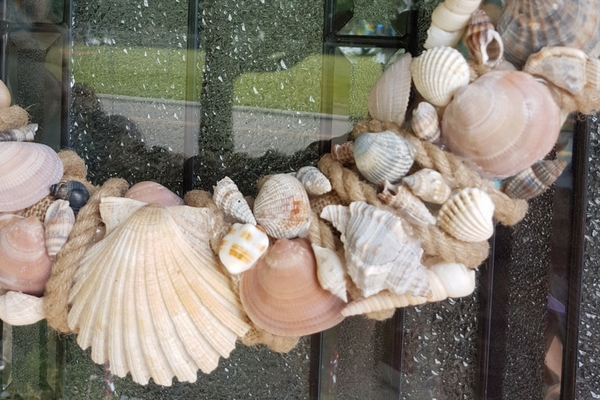 I would love to tell you the rest of our sea shells have left the building, but they are still lying around. Maybe there will be another shell project coming up…!