I don't think there has ever been a special occasion in my life where I didn't go to, pick up or receive something from Hallmark. Hallmark has been synonymous with celebrating and giving thoughtfully for over 90 years.
So when I was chosen to be a blogger on the 2014 Hallmark Panel, I have to tell you, I was over the moon. And then, quite honestly a little teary eyed. Hallmark has always played a special role in my life, and given my loss this year, I could not have thought of a better company to be associated with, to express myself and what I feel strongly about. A company that helps people give to others, in a way that makes them know how much they are loved – that's a company I am thrilled to collaborate with. Grandma MOE was a big fan of Hallmark and she gave me, my Dad, my sister and my kids the best and most thoughtful gifts for every special occasion.
Fun Fact: Hallmark produced the first Valentine's Day card in 1913.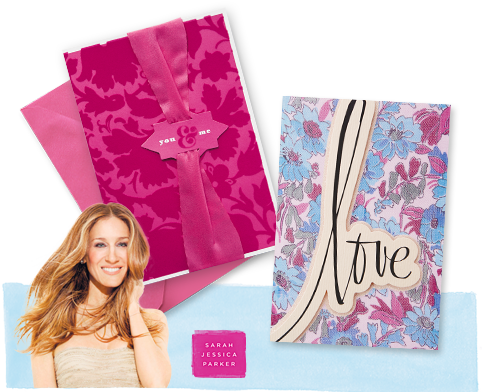 The greeting cards that are created bring connections to people that only a personal note can. Hallmark has over 1200 Valentine's Day cards to choose from in Canada, isn't that LOVEly? The newest addition added to this collection is the Sarah Jessica Parker brand. The actress has collaborated with Hallmark to create a line of greeting cards, stationery and more (I can already think of a few friends that will be thrilled to receive these!).
I love going to Hallmark and discovering new cards and new celebration gifts. Whether it's a new baby, a graduation, or a birthday, I know I can find something at my one stop.
Fun Fact: Valentine's Day is the second largest card-sending occasion, with approximately 40 million cards exchanged last year!
With Valentine's Day less than a week away, the world will be exchanging love letters and special gifts to their loved ones. One of the best things about being on the Hallmark Blogger Panel is that I get to tell you all the latest and greatest finds and I even get to give some away!!
Here are my favourite gifts for your little sweethearts this year: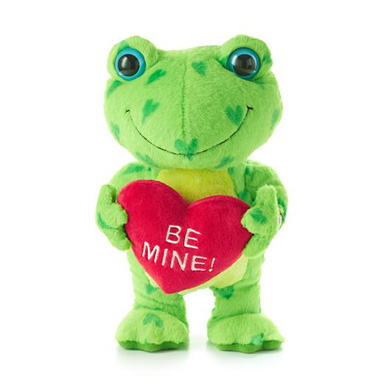 Hearts a-Hoppin' Frog – These dancing stuffies have been a hit in my home with the kids for years now. We have one for each season, and this one is going to blow them away. This frog dances to the song "Hot, hot hot", one of their favourite songs! $29.95 or $15.95 with the purchase of 3 Hallmark cards.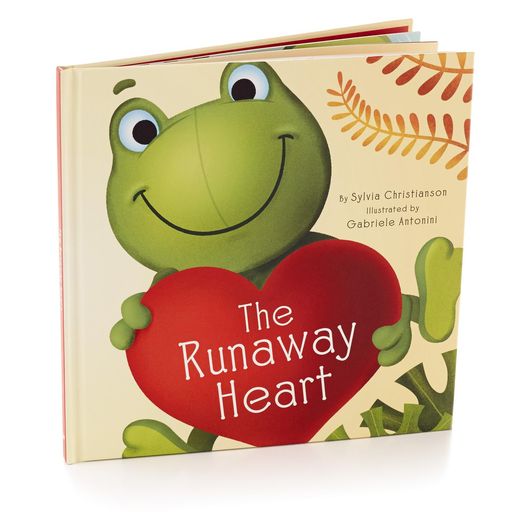 The Runaway Heart – A good Valentine's Day book is one you can take out every year. This book is a story about the Hearts a-Hoppin' Frog learning about kindness, caring and companionship. $9.95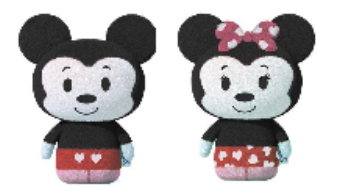 Disney Love – itty bittys Disney Happy Hearts are just plain adorable. They have limited-edition Valentine's Day version of Mickey and Minnie and they are perfect for little ones as a non-candy gift that they will be able to keep and love. $6.95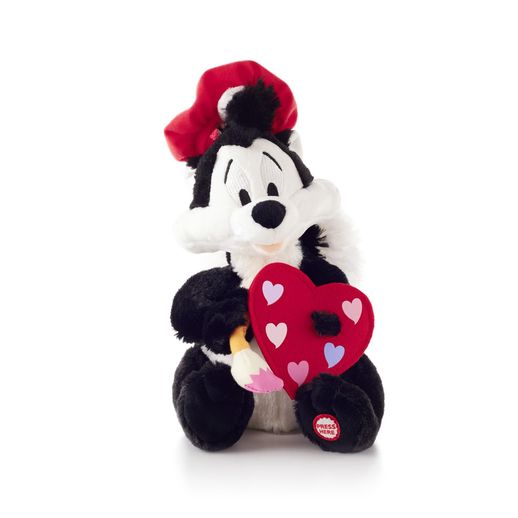 Pepé Le Pew, Artist of Love Plush – There is something about this character that always cracked up my Dad. And when I see it, I think of him. Press the button to hear Pepé flirt with you, set to music! $24.95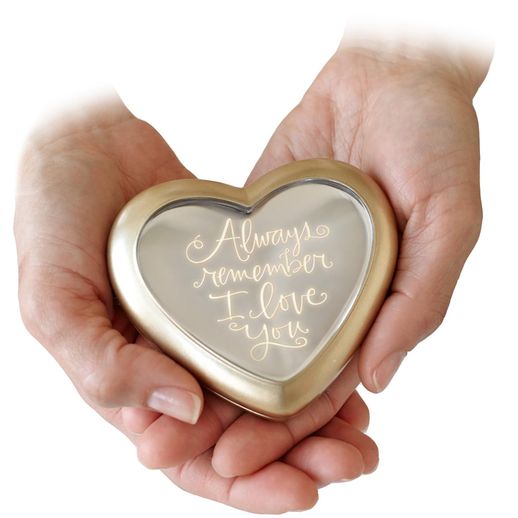 Magic Message Reveal Heart – This is such a touching gift. It can be given to your sweetheart or in my case, I saw this is a personal gift to honor someone special. When I got this in the mail from Hallmark, I immediately thought of Grandma MOE. When you hold this golden heart in your hand, a hidden message appears that says "Always remember that I love you". The heart also opens up to hold a keepsake. $16.95 (in my opinion, priceless)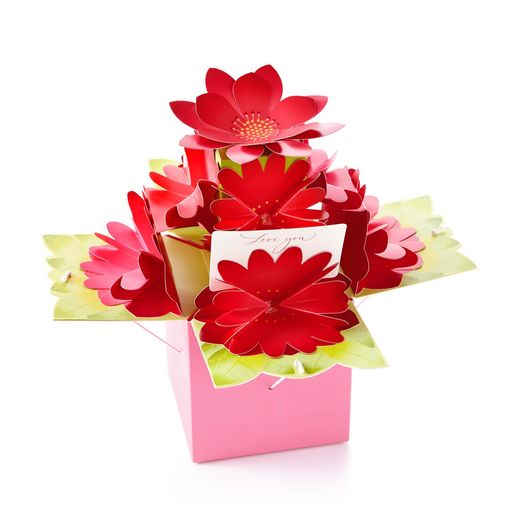 If you remember last year, Hallmark introduced a permanent flower gift, called Blooming Expressions, that blooms when you pressed a button. We gave one to Grandma MOE and she kept her flower on display all year!  Well this year, Hallmark has added a new bouquet called Suddenly Flowers. Your recipient will receive the gift box and as soon as they open it up, the base of the box collapses displaying a beautiful paper bouquet! It comes complete with a little message inside to personalize. I know Grandma MOE would have loved receiving this from her grandchildren. $14.95
Giveaway time!
One lucky mama will get the chance to have a Suddenly Flowers delivered to them in time for Valentine's Day! All you have to do is tell me in a comment below sending a special message to your Valentine!
Giveaway is open to Canadian residents only. Please remember to leave your email address in your comment so that I can contact you if you win. Deadline to enter the giveaway is February 11th at midnight (not much time!). For extra entries you can tweet out or post on Facebook about the giveaway. Just be sure to add the link in your comment.
Good luck and Happy Valentine's Day!
Disclosure: As a Hallmark Press Pause blogger, I was compensated with products for review. All opinions (as enthusiastic as they are) are honest and my own. 🙂