I survived Mother's Day: these kinds of celebrations are different for everyone. This post is dedicated for those who are missing their moms on this particular holiday.
You are not alone and I am thinking of you.
It needed to be written, since it would be very fake of me to ignore the mixed bag of emotions surrounded around this year's special day.
I woke up happy and angry and so sad.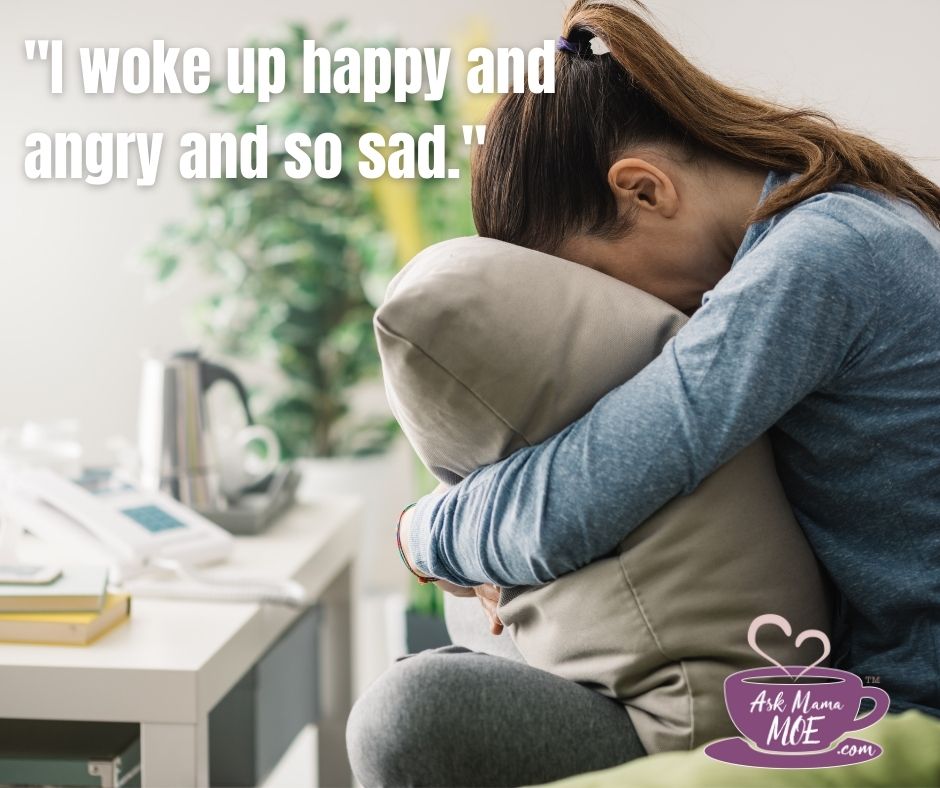 Some might read this and think "You should be happy for what you have, three beautiful children wishing you Happy Mother's Day". And trust me, I really was. But so many other feelings were there as well, and they could not be ignored.
Learning to Express my Feelings
I've become pretty good at ignoring feelings for certain situations. You have to get good at channelling your hurts for later when you are surrounded by three fantastic happy and needy children all day!
What I mean is, on this day, at that moment, my hurt was raw, it was vivid, it was unstoppable. As much joy as I had for the children God blessed me with showering me with drawings and hugs and kisses, my hurt was still there.
I let them see it once or twice and my husband explained it once as well. Sometimes you just have to express it to let them know it's really not their fault at all. I said to them: "You know how sometimes something happens in your day that isn't great and makes you sad but you can still have a wonderful day anyway? That's what this is. I'm having a wonderful Mother's Day but I miss Grandma so I'm sad right now". They got it. They even gave me examples of that feeling they get at school or home too.
My Kids Understand My Sadness
I let them know that they gave me the most wonderful Mother's Day. And I thanked them for being born and making me a Mama. That made them smile. They understood my sadness because they had bits of it too, they really miss their Grandma.
At the service for my mother, the priest told my kids that hugging their Mama was like hugging their Grandma and anytime they want to hug grandma they just have to hug me. So on Mother's Day, they told me "Mama, when I'm hugging you now I'm hugging Grandma".
This year I brought flowers to my Mama. But there was no hug in return, no verbal thank you, no day of company with my very first and best friend.
Instead the flowers were laid down to rest with her. And God, it was like saying goodbye all over again.
But I survived that pain, as I will many more without her here.
For those of you who are missing your mamas, I get it, and I'm thinking of you all.
For More Posts Like These, Please Visit:
Mother's Day Traditions When Things Have Changed
The Mother's Day Gift From Hallmark That Made Me Cry