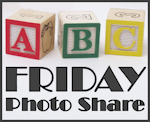 KLM? No, I am not promoting the airline with this post (although, that would be nice!).
I am participating in a photo sharing meme by
Maple Leaf Mommy
and
Mom Vs TheBoys
. Each week, we have been sharing one letter of the alphabet at a time, starting with A, of course. I got a little behind in my posts, so here are three together.

 

I have dedicated my pictures to all things mama and children. Have a look at all the other great photos and link yours up here.