First, let me be clear up front. I am in no way judging any parent's decision to send their child (ren) to school, just as I hope there is no judgement made on parents deciding to keep their child(ren) home from school. This moment in time needs no judgement. We are all handling our families with our own unique circumstances. This post is to encourage us to stand up, together, to make going back to school safer for everyone.
I have been a mean mom for six months.
Some things have seemed reasonable to my boys, such as telling them we couldn't take a flight and travel to new places. This, of course, to them, made logical sense. Other things seemed less reasonable, like explaining why we couldn't see friends even in our own backyard, or that they couldn't go to the park or play on a team sport.
It was not easy, but I believed they were the best and safest measures to take, given what was being told to us since March. I watched how people began bending the rules and doing a little bit more, with each warm summer day. I watched as the park filled with kids and parents without masks and zero social distancing. I heard from people directly how they were "just doing what we want" and then I would see on Facebook how so many friends were getting together for a "great summer day with friends".
When my boys asked to go play at the (now busy) park, my answer was still no. I was the mean mom once again and I was OK with that. I read and watched what the WHO and Health Canada were telling us to do. I have remained extra cautious with our own family – my three boys are my responsibility; I am their mom. I didn't want to take unnecessary risks. All summer, even now, I have limited going out to necessities, I've had my groceries delivered from a local service, I've limited connections, avoided groups, worn a mask, disinfected, washed my hands for at least twenty seconds each time and social distanced. And I have implemented these new measures in our family, with my children.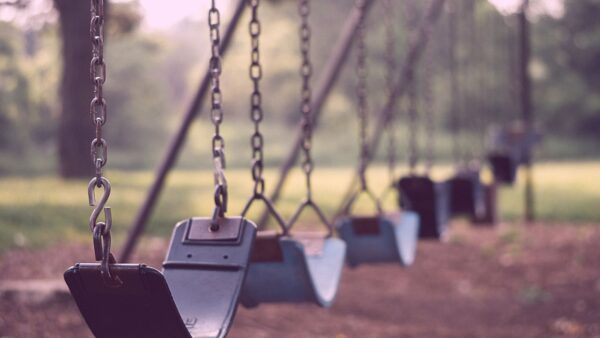 None of this was fun. It did not warm my heart to always say no. I wanted nothing more than to be physically present and hug my friends during difficult and happy moments this summer. Celebrations and conferences were cancelled, my own charity event was postponed. Events that brought out such happiness were just not possible. I could only speak to my friend on the phone when she lost her grandmother, unable to attend a wake or funeral. I texted a friend who lost his wonderful mother to this terrible virus and learned he could not fly home to be with his father during their time of grief. I couldn't drive to the US to visit my family who lost two siblings in three weeks, a heartache that struck everyone. It has pained me to hear friends unable to see their own parents that were even in the same city, simply because it was too risky, and so grandchildren said hello from far, down the driveway. No hugs, not yet.
So, imagine how Quebec parents must feel right now, as school approaches, that all children must attend school in person, without social distancing and masks will not be mandatory in classrooms. As it stands right now, the government of Quebec has stated that all children (K-sec 3) will be going back to school full-time. The choice for remote learning has only been granted to those children (or parents of said children) that have a health condition that would render in-school learning unsafe due to COVID-19. Those children will need a medical note from their doctor that will then allow them to learn remotely (virtual schooling from home).
I can tell you honestly that I reached out to our pediatrician immediately after the conference. My son has asthma and so do I. It turns out, my son does not meet the requirements to get a note. The last time he had a severe asthma attack where he needed his pump was a few years ago….when he contracted a bad flu. What will happen if he contracts this virus?
Wellness and well-being – also keys to a child's development
Education is something all children need, but it should not be at the cost of their health. I know many children are suffering from anxiety with the idea of what school will be like upon their return, as well as if they will get sick. And because all children learn differently and handle stress differently, a choice should be offered.
For many, these past six months have been very difficult. For us, working from home (as we have for over a decade) has allowed my husband and I to be present for our children, albeit challenging. There is no question that we have been extremely privileged to have this time with them, around the clock. My boys have found resilience in these trying times. They found ways to have fun, just the three of them, or with their friends, in a safe way. Whether it was zoom calls to play board games, playing the best social distance sport of all: tennis, or just calling their friends to say hi. They discovered more of themselves by doing creative things like art, gardening and music. We have watched movies, played cards, made tie-dye t-shirts, baked bread…we have lived our lives in a different way. Finding new meaning in simple tasks has offered learning in ways we might not have made time for before.
I believe education is not only taught in school.  I also believe that the time we devote to all forms of learning and work means very little if we are not caring for our health. So, when Mr. Roberge announced that it is still required to attend school in person and that measures are being put into place to make sure students do not fall behind, I truly didn't care. Because the long term (life long) side effects of COVID-19 are only now being researched, I would much rather have our children lag a year of school instead of have health problems for the rest of their lives because school opened to soon, without the best safety precautions for everyone.
We hear it all the time, without our health, we have nothing.
I have watched both my parents die early and fear my own potential early death. Not having my parents in my life at a young age has changed my outlook on work, education, living life, and health. Of course, nothing can guarantee you to have a long, healthy life, that is true. But when faced with different experiences in your life, you assess things differently. Risk is a big factor in my decisions. It fluctuates often. I go from "let's just live it up, life is short" to "let's be cautious, we want to have a long life with less worry".
I never thought I would have to be calculating the health risk of sending my children back to school. And I absolutely never thought I would be concerned for the health and safety of their teachers like I am right now.
Next, let's talk about me, their mother. I would not consider myself to be in the best shape; I am not a fit mama, I don't work out.  My boys are not at the age where we play on the ground or run outside together. Aside from cooking and cleaning, I am not active right now. I believe many are not, given that we have been staying put for months. Couple that with my state of anxiety for the pandemic and being on high alert for all the things for my family, if I had to make an uneducated guess, I would say I could be a prime candidate for a person unable to fight the virus well. And if mama is sick, the family unit will suffer.  I am their source for healthy meals, keeping them in line, making sure they clean up and stay safe. So yes, I am very scared to contract this virus, for the whole family.
I can tell you that right now, I am not only nervous for all the children and teachers and staff heading back to school. I am also extremely nervous when an outbreak will occur in the school (read the ministry's documents carefully and the words are chosen for a reason; "when", not "if") and how quickly it will spread. If you are mother of children in elementary school, you know when a flu or gastro bug gets into the school, it affects so many in just hours of everyone being together, including teachers. With the whole of the student body required to be in school, this will undoubtedly happen.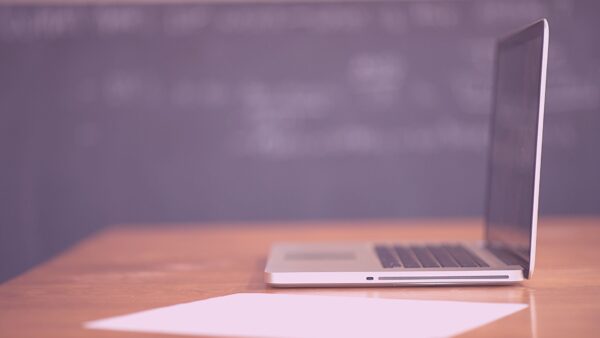 Make no mistake, I love the schools that my children attend. They are fantastic. The teachers are incredible and dedicated and they love our children. This is why this decision is so hard. Public schools are generally filled to capacity. My sons in elementary have a school with approximately 300 students.  And my son in high school will be going back to a school of approximately 1000 students. If every student goes back, social distancing will be impossible, given the school sizes. But if we as families are given the choice to remote learn, it will lessen the number of students, allowing more space in the schools to potentially create social distancing.
What can we do as parents to feel more comfortable about this back-to-school season?
I, for one, will not accept sending my children back to school without more knowledge as to how specifically the school will implement safety measures for the children, the teachers and the staff.
Just because the Ministry has decided to make in-person schooling mandatory, as parents with concerns we have a right to request a different solution for our children. This is already a very difficult and stressful time and forcing a decision on families is not only creating more stress now but will create more stress for the whole school year.
As parents, we have the right to continue to look out for our children's well-being. Whether that is demanding a choice for virtual learning for our children, or demanding clarification on school implementations for social distancing. How can we do this? Tanya Toledano of Montrealmom.com has created a template letter we can use to fill out and send to our schools (find it here). As well, we can e-mail this to our ministry, our city councilors and reach out to our local journalists.
We need to have our voices heard in order to create a safer environment for our children. I hope you will join me in this effort to assure we are all safer for this back-to-school season.