Not long ago I was watching Mabel's Labels mama, Julie Cole on TV talking about the excess of Valentine's Day for children at school (to view, click here).
You know what I'm talking about – the loot bags with treats, the trinkets and toys…the stuff.
Now, don't get me wrong, I'm all for celebrating holidays of any kind and acknowledging them with a little something special. But for the kids at school, some of which have food allergies, or whose parents might not want them to receive sweets, etc., I just want us to go back to the basics.
When I was in school, getting a Valentine's Day card was so amazing! I didn't look for more; in fact, I didn't even get cards from every kid in the class. Some of us only gave/got cards from our best friends (but I do suggest giving to everyone – nobody wants to feel left out).
So here's a great suggestion from Hasbro: a mini Play-Doh Valentine for each child. Each bag of 15 cans comes with 15 label stickers you can personalize and place right on top, eliminating the need to even buy cards! The cans come in red, pink and white colours, perfect for Valentine's Day.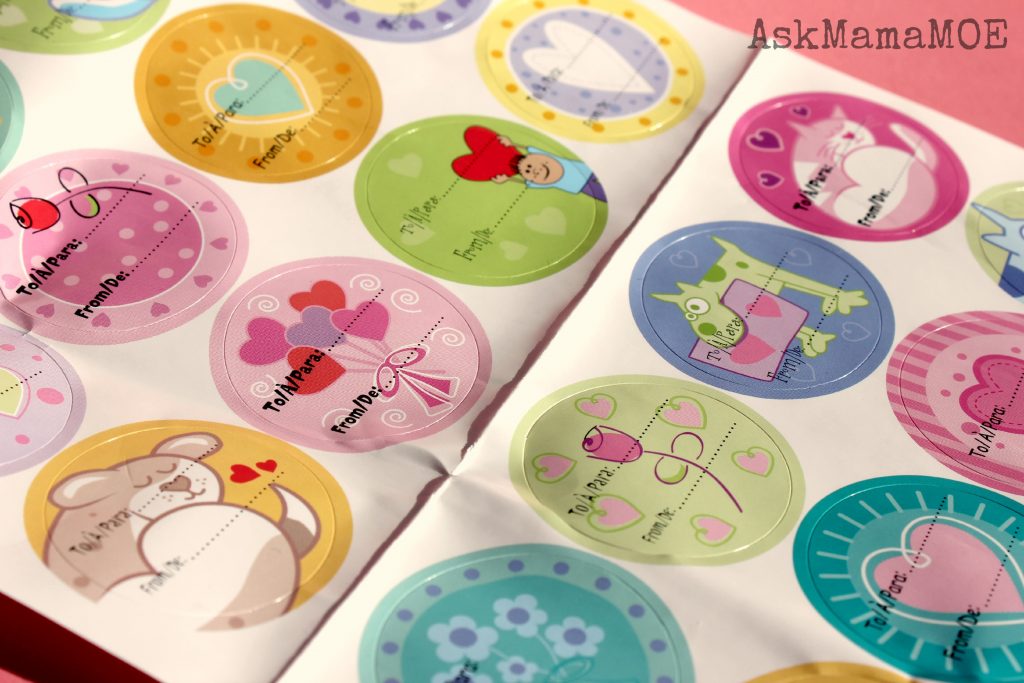 Each child goes home with something they love to play with anyway (we are a Play-Doh family here, and we create things almost every day) and you walk away a thoughtful and less frazzled mama.
You can find a 15-pack for Valentine's Day by clicking here on Amazon.ca .
Visit Hasbro's website for other creative Play-Doh gift ideas.
Disclosure: I was gifted Play-Doh Valentine's Day packs from Hasbro. All opinions, as always, are my own.