When holiday shopping, there may be a few people on your list that are hard to buy for. Maybe they have everything. Or maybe they have some likes that you know of but you don't know exactly what kind of gift you can get in those categories without searching the web or shopping mall for hours on-end.
Well, luckily there is a way to save time and find a unique gift that meets the personality of your recipient with Sunny, available at uncommongoods.com.
With their collections growing all the time, and items in all different categories, it can take a while to find just the right gift for someone. Sunny is a new addition to the website, helping you choose the perfect gift for the person you are shopping for. Your very own personal shopper, Sunny will scour the site to find the best gifts, based on the answers you provide it to its questions. It's really simple to use and while you browse, it continues to suggest new items as you select a star on the items you like. From there, you can choose a price range as well, making it even easier to stay on budget and find just the right gift.
Are the gifts really uncommon?
Yes, absolutely. I love all the unique items I can find on their website. I've been a longtime fan of uncommongoods.com because they have a great collection of unique items I have never seen anywhere else. When I was growing up there was a store in my shopping mall that had the coolest, most different products I had ever seen. They were all fun, quirky and memorable. Of course, the store has long since gone, but I always think of the same charm in shopping when I visit uncommongoods.com. Here are a few of my favourites: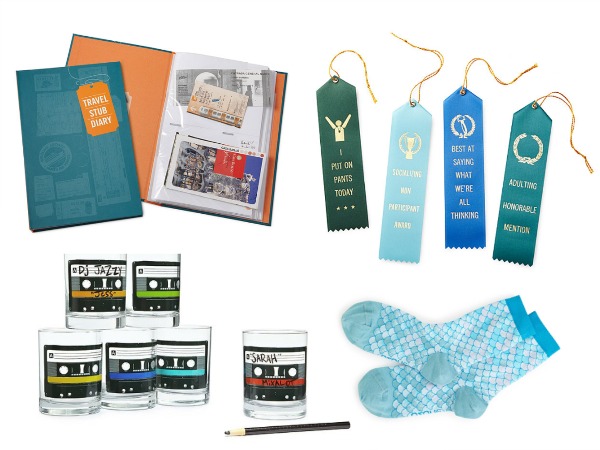 For the friend that is now a parent, I can't think of a more fun item than adult ribbons. I mean, don't you want one? For the wannabee mermaid, she'll have to do with socks! I really love these cassette glasses that you can actually write on. What a great conversation starter at a party. I love the idea of a travel journal that can hold stubs and postcards. Perfect for the travel lover you know. Find these items here.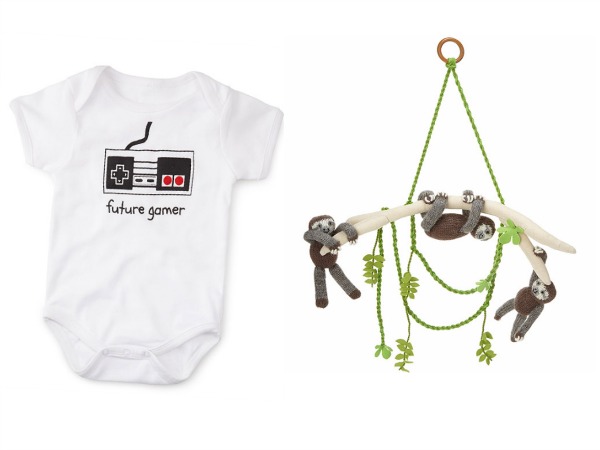 There are a ton of amazing gifts for babies and these two are just a slice of what unique items you'll find. The gamer onesie is just awesome. And the sloth mobile? Are you kidding? So original! Here these here.
Check it out for yourself by visit the uncommongoods site. And try out Sunny for some extra help on that perfect gift for that special someone.
Disclosure: I was compensated to facilitate this review post. All opinions are honest and my own.