Hallmark has been a joy to work with this year. I was so excited to have been chosen as a Hallmark Press Pause Ambassador and spread the love. It was always so exciting getting my package in the mail.
If you are rushing out the stores today to find some gifts for friends and family on your Christmas list, here  are a few suggestions you can find at the Hallmark Gold Crown stores: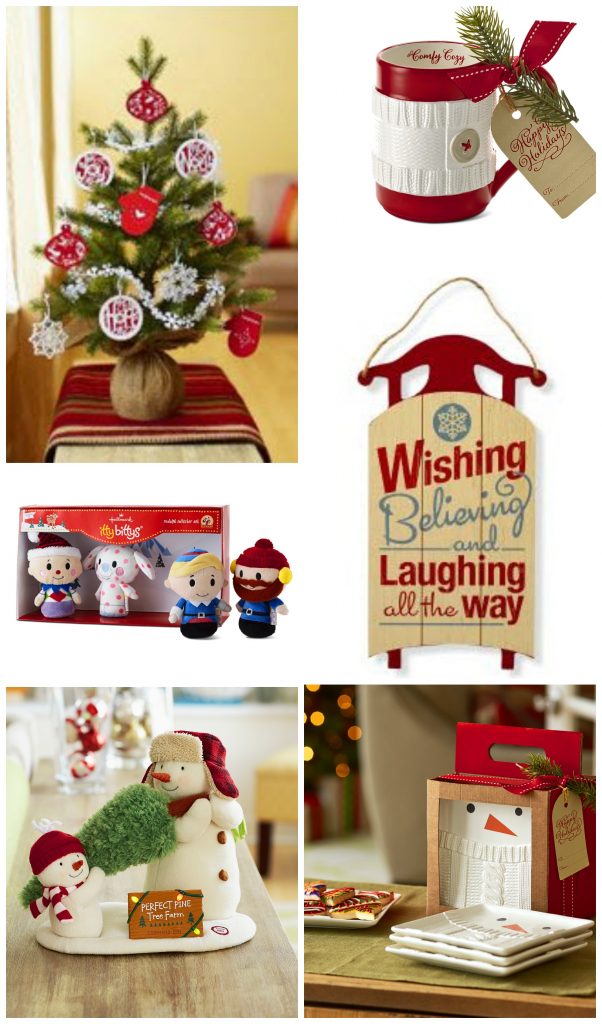 The Perfect Tree Snowman Plush made it to our neighbour's daughter who had broken her leg (poor thing). My kids were more than happy to bring it over and share the Hallmark happiness.
I gave the Christmas Cozy Mug to our school secretary and she was so happy with it. The Appetizer Plate Set went to our school principal with some chocolates and the nesting bowls went to a very special friend. The Rudolph itty bittys Collector set will be divided into three stockings this year 🙂
There truly is something for everyone and I love that the gifts are beautiful, functional and make everyone happy! That's what gift giving is about, and Hallmark makes it easy.
In an effort to spread a little more joy on this frantic day of getting ready for Christmas, I am hosting a flash giveaway with Hallmark over on my Facebook page.
I wish you all a very Merry Christmas and Happy Holidays with your friends and family!!