I found it!
I found the perfect combination to make the most incredible, mouth-watering, fall-off-the-bone, delicious BBQ ribs. Not only do I adore this tasty dish, but so does my family. And that, my friends, is a truly successful recipe! It couldn't be easier to make. And if that wasn't enough, there is an even more exciting reason I love this recipe. Read on.
If you are like me, you may have grown up with BBQ ribs prepared one single way, with the actual outdoor BBQ, with BBQ sauce painted on top of them. I have happy memories of that tasty dish, but the older I get, the less I want it. The ribs were always a little tough, and the sauce was always pretty strong.
But I do love ribs. I've had them at a couple of restaurants over the years and I enjoyed them, so I have been looking for a way to recreate ribs so that my whole family would enjoy. My little ones (like most children) tend to favor meat that is very tender, and soft enough for them to enjoy, without too much effort.
And then it happened. I "gave it a try" and I managed to create the ultimate meal of tender ribs with a perfect sauce and we all ate it up. How? I used my slow cooker to cook the ribs with just two ingredients: diced onions and Xyla BBQ sauce.
Not too long ago, I met with Xyla and I was treated to their large collection of various jams, sauces and other recipes created using only their Xyla natural sugarless sweetener. If you are unfamiliar with Xyla, it is a company that produces food products with Xylitol – a direct natural ingredient found in trees. Specifically, Xyla is made from 100% sustainable North American Hardwood.  And unlike other known sugar replacements that are actually harmful to your body, Xyla is good for you.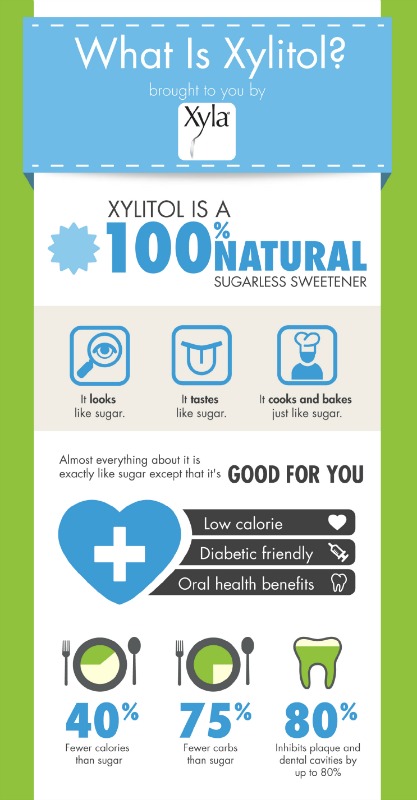 What attracted me to their sauces was the fact that there was no added sugars with the same sweet taste most of us love. Not only was it something I was eager to try with my family recipes and meals, but I was thrilled to pass on some sauces to my uncle who has diabetes. Xylitol is a natural insulin stabilizer and lands only at 7 on the glycemic index (sugar ranks 100) so it is safe for people who have diabetes.
Back to the recipe. I placed to racks of ribs into the slow cooker (I decided to cut them in half pieces) with one diced onion, a full 414 ml bottle of Xyla BBQ sauce and about a cup of water (just to get a bit more liquid on the ribs).
I turned the slow cooker on high for 5.5 hours (it could have cooked on low for 10-12 hours) and this was the result: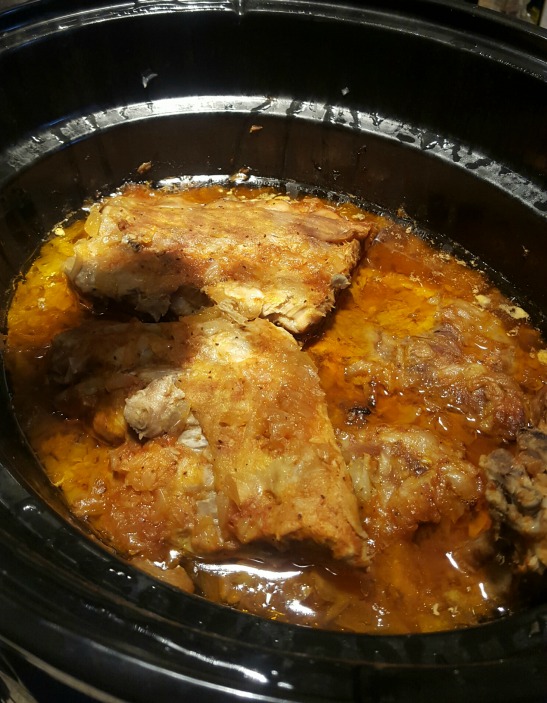 The meat was absolutely perfect and tender, there was a ton of sauce (I kept the leftover sauce for the next night's meal and made risotto with it!) and it was delicious.
Clearly I am at the right conference this week because I couldn't get a fantastic picture of the ribs. But trust me when I say these ribs were amazing. And the verdict on the sauce? Everyone loved it! And because I know you might be wondering, there was no aftertaste from the Xyla BBQ sauce like some other sugar replacement foods. This tasted perfect and I am eager to stock up on more sauces to make more recipes.
To learn about all the products Xyla has visit their website.
Giveaway!
Because Xyla wants you to discover more about their products, they are offering a giveaway to one lucky reader with a collection of their products (valued at $100). Simply fill the Rafflecopter form below for your chance to win. The giveaway is open to Canadian residents only and will end November 10th at 11:59pm.
Good luck to everyone!