Once the spooky celebrations are over, most parents ask, "What should we do with ALL the leftover Halloween candy?" Over the years, I have come up with my own tactics – here are my best leftover Halloween candy tips!
Ok, ok, I know it's November and there are lots of people gearing up for (dare I say it) the holidays. I know Halloween is gone in some people's minds, but let's face it, there is still a ton of treats left in your home, right? So here are some tricks (see what I did there?) for what to do with your treats.
Our Segment on CBC Radio
First, here is the clip of me on CBC Radio with host, Shawn Apel and blogger, Kathy Kostlivy from MomsNearMe.com and parenting author, Kenny Bodanis:
Click here to hear the segment on CBC Radio!
What to Do With All Your Leftover Halloween Candy
So since it was radio and there was limited time, I thought I would round up a few more tips and tricks for your stash of Halloween candy:
Talk About Their Halloween Experience
Remind your children that the candy is just part of it. Talk about the experience they had going out, dressing up and having fun instead of focusing on all the candy they can stuff in their mouths.
Compliment Their Behavior for the Night
Compliment their behavior for the night (if it's valid of course!). I had one kid come to my door and yell "Give me candy!" Let your kids know you were happy with their please and thank you's for the night, and how people at the door appreciated that.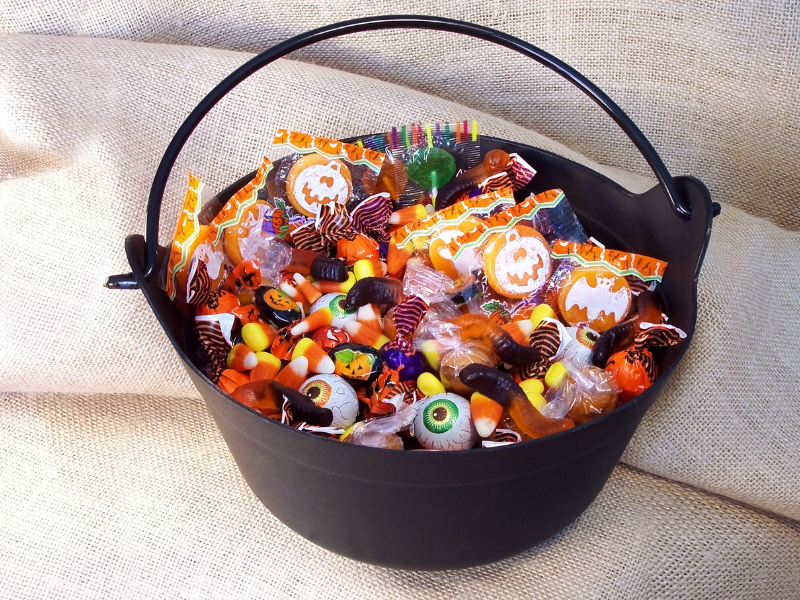 Go Through the Leftover Halloween Candy With Your Kids
If you haven't yet, go through the treats with your kids if they are old enough. Let them understand which treats are just no good for them and which can be kept for special times.
Put it All in One Container
Although my boys enjoyed trading treats, I let them know that everything is going into one container and if and when they want something, I usually say yes (usually!).
Keep Fruits and Veggies In-Mind
Keep the sweet fruit and tasty vegetables part of this fall diet for your family. We always try to have a fruit as our 'dessert' after dinner. The more kids have the sweet taste of a honeydew melon or ripe berries, the more they will appreciate those tastes (perhaps even) more than some sweets.
Go to the Store to Pick Out Candy for Handing Out
And for next year, consider taking your children to the store to pick out candy to give out. My guys were concerned to find treats that had no peanuts, since they know some friends that have peanut allergies. We also looked for candies that did not have food colouring (they do exist!).
Visit Your Local Dentist
Check your area for any dentists trading candy for cash – yes, this is a thing! The goal is to encourage families to develop healthy dental habits.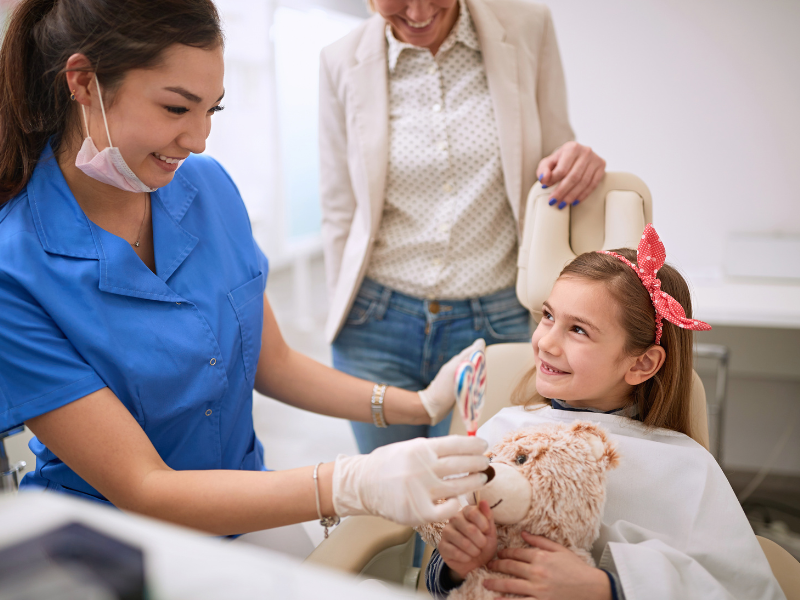 Donate the Leftover Halloween Candy
Get your children into the spirit of giving. I found out that children in local women's shelters do not go trick-or-treating for various reasons. Making small holiday packets for children in hospitals is also a possibility.
Leftover Halloween Candy Tip for Moms
And what's my tip for mamas in the home with all that candy? Ummm….
I admit I have had quite a few mini OhHenry's since they came into the house. But like my kids, it wears off fast. My best tactic for my own sweet tooth is to freeze some for much, much later.
So what do YOU do with your family Halloween candy? I'd love to hear from you!
More Halloween Posts
Can't get enough of my Halloween tips and tricks? Be sure to check out these articles:
Muppets Haunted Mansion Movie Review
Halloween Potion for Little Ghouls