I hope you are all had a wonderful Easter break. If you are like my family, we have an excess amount of sweets and chocolate in the home right now. It is a little out of hand, and I didn't even buy any of it! We were lucky to receive chocolates over the holidays from family and there is just no good way we could eat it all. So, I decided a chocolate fondue party was in order.
Have you ever had chocolate fondue at home? It's really easy. You don't have to have an official chocolate fondue set
to enjoy this dessert, however, it is a little more fun. We have a set that my husband and I received for our wedding. The boys love when we pull it out for a surprise dessert.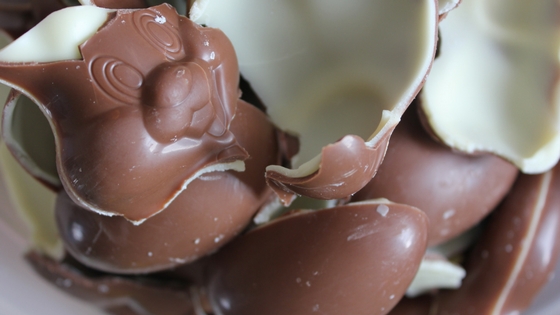 The boys loved crashing their Kinder eggs
and bunnies to make small pieces to melt. Another super delicious option is Toblerone chocolate, my favourite! That's the first step.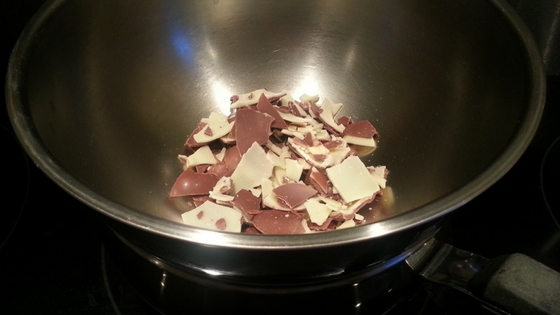 Once you have your chocolate in pieces, you need to melt the chocolate on the stove on a medium heat. I use a double boiler to melt the chocolate slowly. Melt small batches of chocolate at a time, stirring slightly. Once everything has been melted, you can transfer it to set and light the bottom with the fondue fuel
. This keeps the chocolate melted.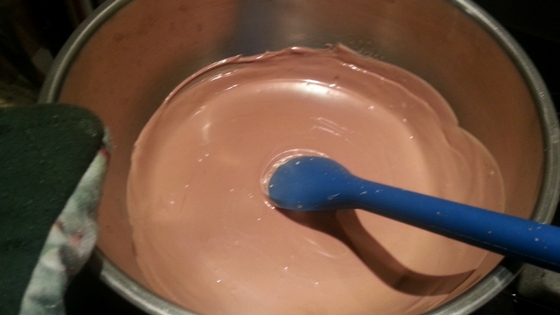 We prepare all kinds of fruit for the fondue; anything your family loves will work. Our favourites are banana, strawberries and pineapple.
It's a delicious treat and way to continue in celebrating Easter. It's also fun to have a few friends over too, because the joy of fondue is sharing it in a group. This is a sweet meal to share.
Bon Appetit!
Disclosure: This post has Amazon affiliate links (on the blue coloured text). I am a participant in the Amazon Associates Program, and shopping with these links will benefit AskMamaMOE.com