Last year around this time, I was attending one of the biggest blogger conferences in Canada called Blissdom Canada. Hallmark was a sponsor there and they had set up a mailing station. You were able to choose a card, write out a letter, then stamp and mail it in their mailbox to family back home. I thought that was so cute and I sent one to each of my children, because they absolutely love getting mail.
What was even more unusual and special was their mailing system for the conference. You were also able to pick a card and write a letter to someone attending the conference. All you had to do was write their Twitter handle on the front of the envelope, and they sent a tweet out to those who received a card. I wasn't sure who to send it to, and time ran away with me, so I didn't write one.
But someone wrote to me.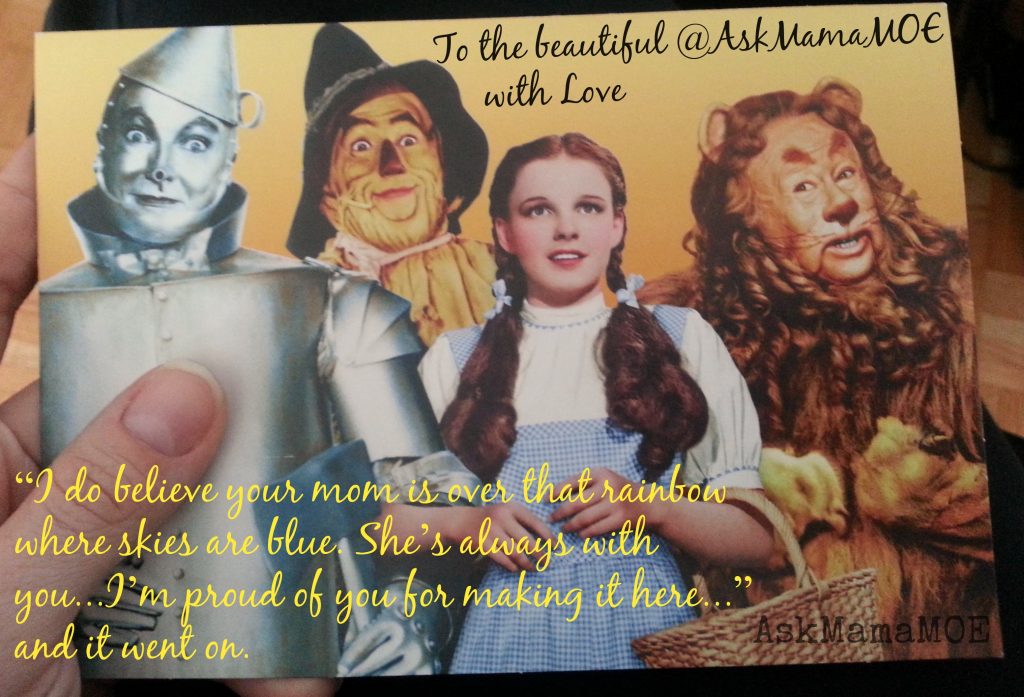 To say I was blown away would be an understatement. I was so touched by the card I received and the kind words that were written just for me. I had to stop and take a moment. I absorbed it. I thought about how my friend took the time to write out the words by hand to me…little old me. I felt special and loved.
And that, my friends, is why letter writing with actual cards in the mail should never end.
Getting a handwritten message from someone is exceptional in today's technological world. It reminds us that we are special, and it makes us stop for a moment, a real moment. It also gives us something to hold on to and keep with us.
I've kept this card all year as a reminder of a special time with my friends at Blissdom Canada, and how my friend Patty recognized what I was going through within that moment. I know I've said it before, but thanks, Patty.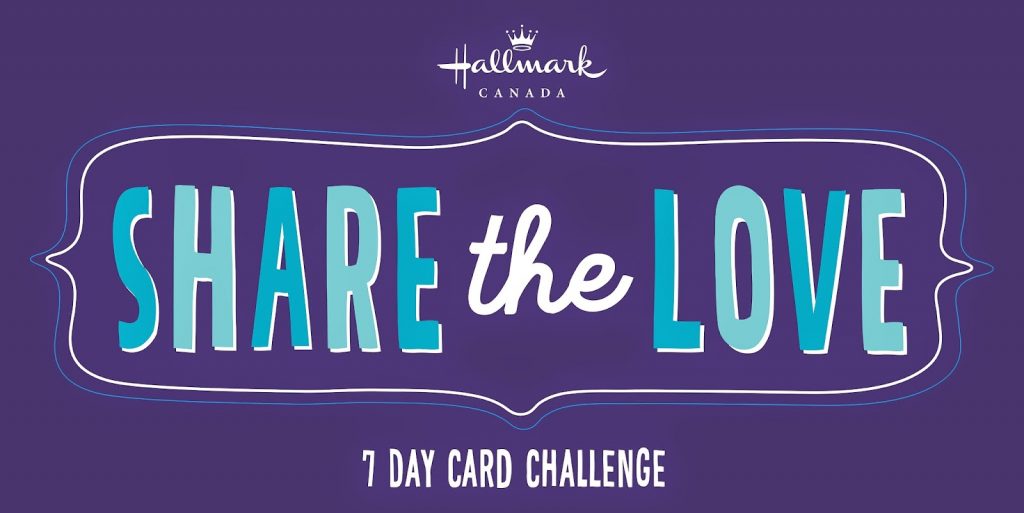 So! Here's what Hallmark and I are challenging you to do. Think of seven special people in your life. Get yourself seven beautiful cards and write out a letter to each of them. Then mail those cards. I promise you will feel good just doing it, and, speaking from experience, the people you choose to mail the letters to will be feeling the love! I'm taking the challenge to.
To continue in this handwritten theme, Hallmark is given away one lucky reader a Sarah Richardson Collection note card set. To enter, simply fill out the Rafflecopter form and let me know one person you might send a card to and why.
This giveaway is open to Canadian residents only. Good luck to all!
Disclosure – I was given Hallmark products as a member of the #HallmarkPressPause panel. All opinions, as always, are my own.