With summer vacation coming to a close, I wanted to share my best tips on getting ready for back-to-school.
Everyone is scrambling to get one last bit of summer vacation this long weekend. If you are a mama with a child of school age, you know that August is not only the last month of vacation, it is also the month of back-to-school preparation. 
Back-to-School: A Whole New Routine
When your first child begins school, your whole family lifestyle literally changes. My husband and I both work from home, and although we have a routine, we never need to rush in the morning to start our days. As well, I have parented with a "go with the flow" attitude thus far. When the boys were little and not in school, if they were having an off day, I would simply change my plans. I was that fortunate.
Well, not anymore. From waking up to preparing the day to planning the afternoons, everything has a set schedule and as a mama, I have to be the most organized for the whole family. So how do you prepare for such a change?
My Best Tips on Getting Ready for Back-to-School
Create a Summer Bucket List
Ever since our vacation planning months ago, I have felt the need to do a lot of really fun things as a family before school. While some of the bucket list items are simple, others require a lot of planning. Whatever the case may be, you want to enjoy this time, not overdo it. My bucket list has included:
enjoy swimming as a family

go to the zoo

have a picnic

read stories about going to school

see a family movie in the theater

build a tent

visit the local farm

collect sticks and rocks in the forest

play board games
have friends and their kids over for a BBQ
go for a road trip
Whatever you and your child will enjoy should make it on your bucket list. Of course, when school starts, you will still have weekends, but when school is in session, time flies. The point is to have quality time with your child. It will help them open up and talk to you about all their feelings about school.
The School Itinerary
In elementary, the school gives a list of items necessary to start school with. The list is simple enough, and after a few flyers in the mail and comparison shopping, it's fairly easy to round up everything(click here to read how we handle school supplies).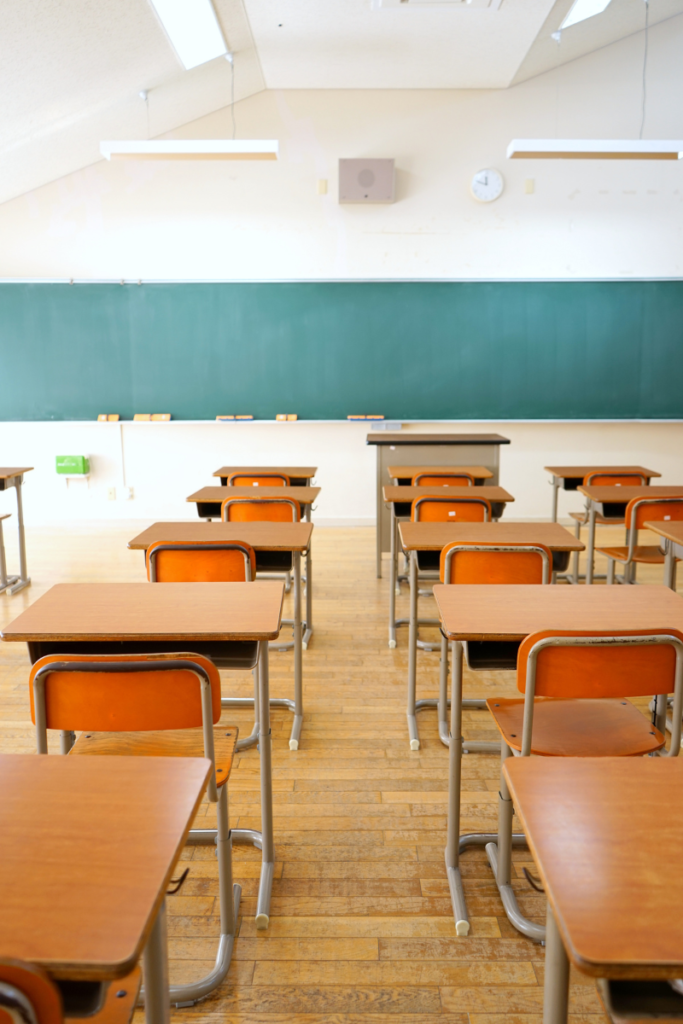 Compile your own list too, including things like new running shoes, gym clothes, a fall jacket, etc. It doesn't seem like much, but when everyone is hitting the stores at the same time, sizes run out fast.  
Clean Out the Fridge and Pantry
If you are anything like me, there are some expired things lurking in your pantry and fridge from the summer. It was imperative to me to clean it all up before school starts. Now, the pantry is filled with staples and ready-to-eat snacks that my boys love. The kitchen is cleaned up and ready for fresh produce and our essentials. One tip for both places is to make a lower level spot for snacks for your children. The children that can open the fridge will feel a sense of accomplishment and independence if you give them the chance to get their own food. I like to clean and chop up some fresh fruit and and vegetables, and leave them in containers, along with dips and crackers. It'll help with the bustle of getting home from school.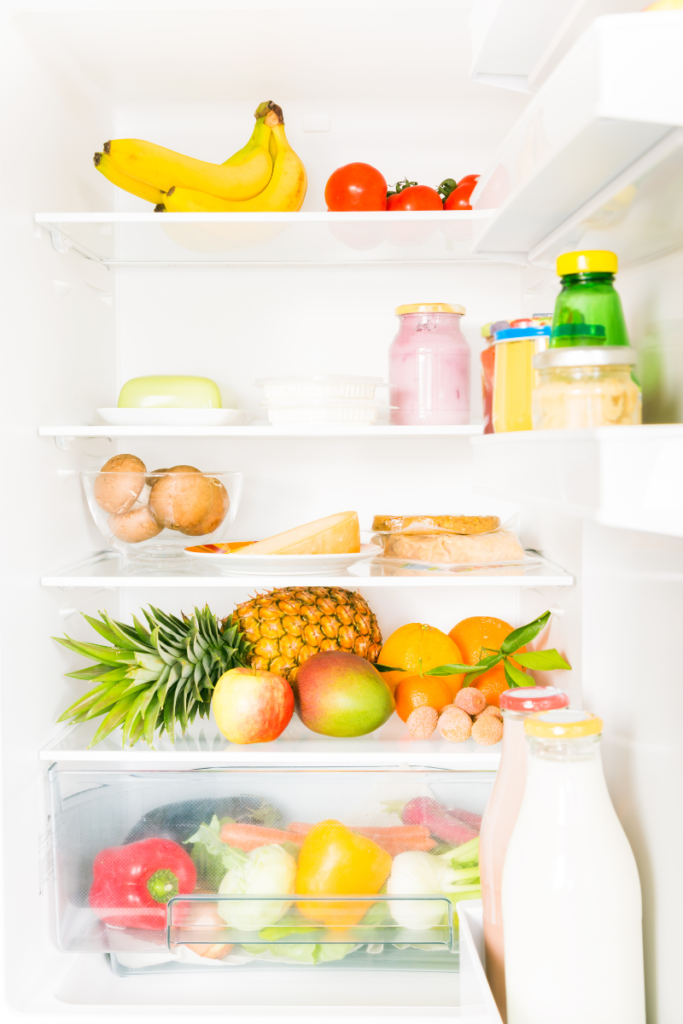 Make an Art Display Area
Once my boys started school, I knew I needed more that one little spot to display their drawings. They come at such a fast pace in the house! So I decided to get an inexpensive poster-size cork board and hang it right smack in the kitchen where we can all see. Everyone feels very special to see their work on display! I tend to fill it up completely and leave the art displayed until the next theme or holiday is done at school. It's also a great alternative to a fridge covered in taped paper.
Carve Out a Homework Station in the Home
Granted, kindergarten doesn't have homework, but little ones love drawing and colouring every day. So to make them feel like big kids (and avoid having the kitchen table turn into a craft drop off), make a place with a toddler-friendly table. they are small enough to place in a bedroom and large enough for them to spread out drawings, and have you sit with them as well. You can find a lot of different options for this in unexpected places. IKEA is a good place to check out, in the children's furniture department.  We had a table like this in our kitchen for years and it was perfect. When they get older, an adult desk will be the next step.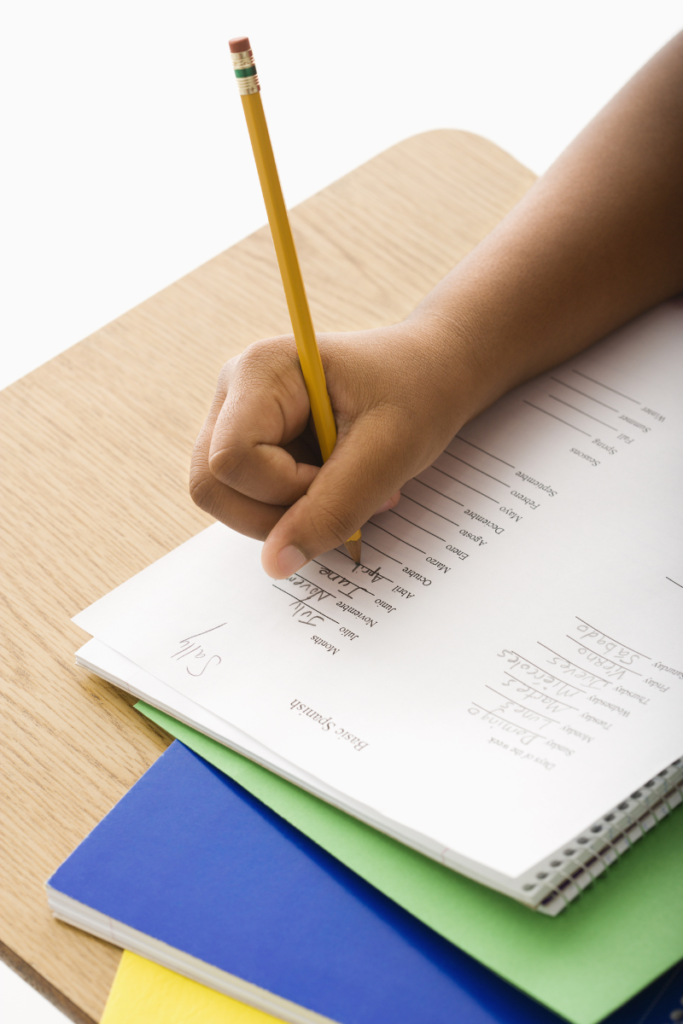 To Summarize:
Are you ready for the new school year? Here are my best advice for getting ready for back-to-school:
Check off items on your summer bucket list
Make your own check list for school gear and supplies
Clean out the fridge and pantry
Make an art display area, as well as a homework station
More Back-to-School Tips
If you enjoyed this article, then you may want to check out these ones, too:
5 Ways to Simplify School Lunches
Starting School in an Eco-Friendly Way
11 Back-to-School Books for Young Children
So tell me, do you have any other important tips to add to this list? Please leave a comment to let me know!
Happy September everyone!