Last night I had the pleasure of attending a holiday fashion event at a local gem, Lauri's Boutique. Owner, Elizabeth Kehoe, has been in business for over 30 years but moved location less than two years ago. Her boutique is not just a clothing store, it's an experience.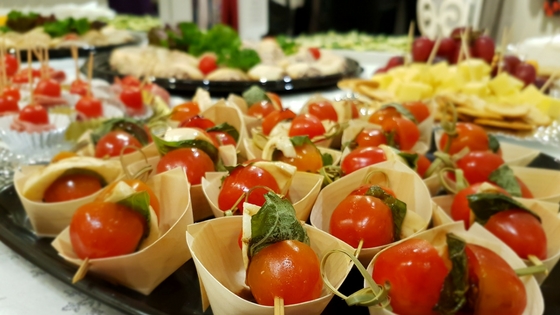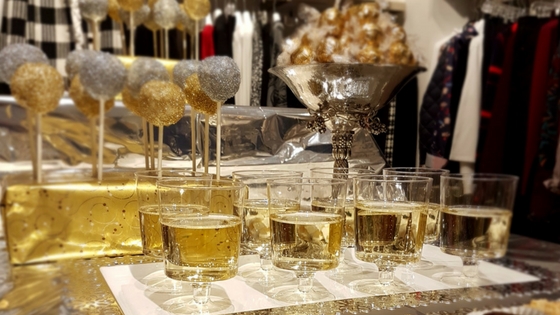 Previously in her last location, the boutique was smaller and in a building with other businesses and office spaces. Now in her own commercial space in a strip mall, Elizabeth designed the store herself, showing that fashion touches every part of her life.
Aside from its welcome and decadent look, the boutique is a place where customer service is at an all time high. When I spoke to Elizabeth about her top-notch customer service, she took the compliment humbly; "It's just who I am".  A simple response but truly not available in many places anymore.
I can tell you, I am NOT a fan of shopping. It is one of my least favourite things to do. And usually, I only step out to a store when I need something, and then it's even more frustrating if costumer service is lacking.
Lauri's Boutique is a place I feel understood. I don't feel I will be pushed to purchase something that really isn't my style or out of my comfort. And the best part is that it doesn't matter how long it takes, Elizabeth and her staff will take all the time needed to make you feel you have found a stellar outfit. They have an eye for fashion for each unique person.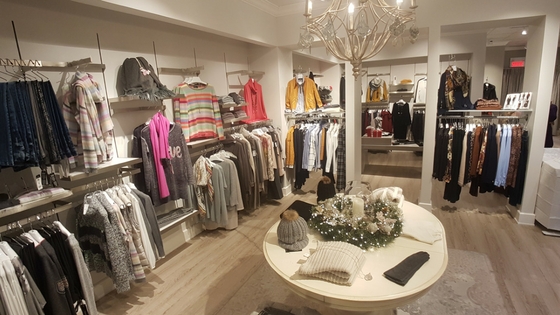 In fact, I know this titbit will benefit you so I had to share. The team at Lauri's Boutique encourage you to even come with a top or bottom piece you have at home to find something perfect to go with it. How many times have you bought a top and thought, now I just need the right pants, or vice versa? This service is gold.
Last night at the event, women of all ages, shapes and sizes where there and everyone found outfits. What I loved was finding a top that I loved but knew wouldn't be right for me and then seeing it on someone else and it was perfect! And same went for others for looks I tried on. There were a few tops I didn't even think to try on, but then when I did, I adored them! It takes women who know their inventory and the style of their customers to help you step out of your comfort zone and feel fabulous in something new.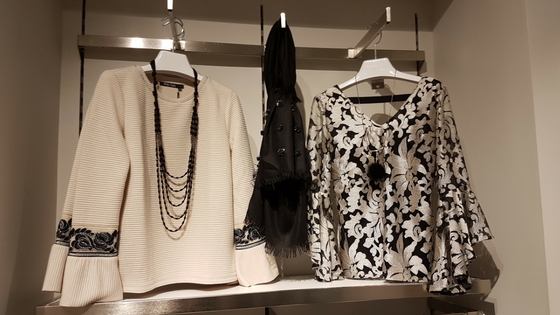 From the outside, as beautiful as their window displays are, it does not give the store enough understanding of just how incredible it is. Not pretentious in any way, the boutique has a collection of casual and formal attire, and unbelievably in two price points. Items ranged from fashion jewellery under $20 and fashion forward tops under $100, to European and Canadian fashion designer pieces that are $300 and up. I saw amazing Christmas gift ideas last night and I have every intention of going back for my Christmas shopping.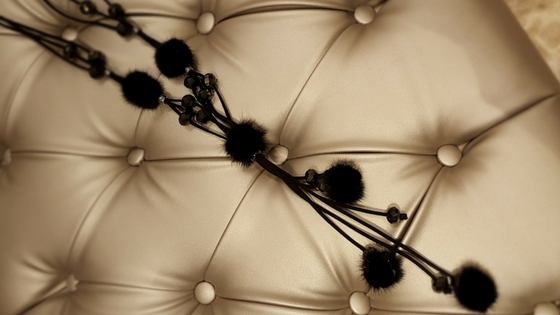 You may remember my thank you post to the women model volunteers from Shopping From The Heart. Elizabeth played a great role in helping these women feel so wonderful in the fashion pieces. When you visit the boutique, you will understand.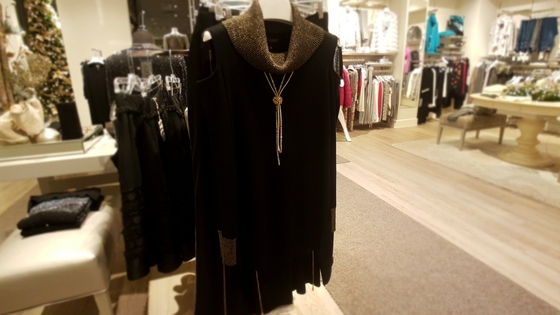 Holiday Promotion for YOU
Elizabeth wanted to spread cheer and help you get ready for the holidays. If you go shopping before December 30th and mention Ask Mama MOE, you will receive 25% off your purchase!! It's an incredible offer and a generous one at that.
I hope you take advantage of the offer, if you live in the Montreal area. It truly is a local gem if you don't know it yet, and trust me, once you experience it first-hand you will be a fan too. Aside from supporting local business, more than anything, I love supporting women in business that treat others with so much respect and understanding. It's no wonder Lauri's Boutique was my mama's favourite place to shop.
Thank you, Lauri's Boutique for a lovely evening!
Disclosure: I was compensated to facilitate this review. All opinions are honest and my own.