If you are heading out the shopping malls in these last days before Christmas, I feel you! There are always a few more things to do before the big day. I have a few suggestions to help you out. I was up real early yesterday to talk with Shari Okeke, of CBC Daybreak in studio. I felt like one of Santa's elves with my luggage full of toys! Why, you may ask, did I bring visuals for a radio segment? It was televised as well! While the segment aired on CBC TV, there was not copy made. However, you can listen to the whole segment below for all my suggestions.
Here's the break down for you (feel free to print it out before you head our to the stores 😉 )
FOR THE KIDS

Vtech Kidizoom Smart Watch DX
Touch screen
Rechargeable battery
Voice recorder
Camera and video (not super high quality but really fun for a first device)
Has photo effects
8 games loaded and you can download more (math, motion games, simple pedometer)
$79
Set of dry clay and molds
$19.99-$39.99, refill dry clay is $9.99
Great for crafting, dexterity, and holiday break time!
Variety of themes, plus Shopkins set (very popular still)
For a tween or teen
Need a phone and an app (parental supervision suggested)
Selfie stick and microphone = karaoke!
$19.99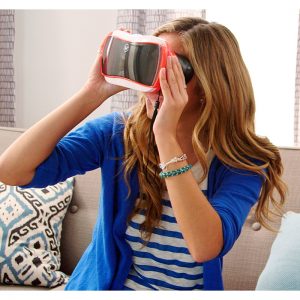 My Top Pick – Mattel View Master Virtual Reality
Destinations, wildlife and space experience packs
Uses a phone and app
Gift set of all three experiences and device is on sale now at $47.99
Amazing quality and learning tool
Hexbugs
Robotic bugs run with batteries used in watches
Newest is the Battle Spider dual pack
Uses light to "battle one over the other"
Comes with remotes
$65 for two-pack
Others range from $9 and up
By Fujifilm
$79-99
Film ranges $9-12 (for 10 pictures!)
Teens love it , scrapbookers, for holiday parties
Other version is the wireless printer that works with your phone (app) $200
Disney Princess Royal Dream Castle from Hasbro
An amazing gift for children who play with Disney Princesses (or Barbies)
Two floors, over 3 feet tall (assembly required)
With four rooms for different princesses
$150
Other ideas that always a hit, year after year:
Board games: Hasbro has Scrabble Junior (I can't wait to play with the boys!)
Puzzles: our favourites are from Ravensburger and Janod
LEGO sets are always and forever our favourites!
EXTRAS I think will be a hit:
Meccanoid
Also by Spin Master
Been around for a while, now updated and various price points
Large robot approx. $150
Mini robots , Micronoid, 3 versions, $55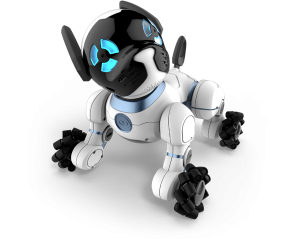 Chip (pricey but very cool)
Wowee Toys
Known for MIP the balancing robot that came out a few years ago. ( $89, has a sensor but requires Bluetooth and app)
Chip has a ball and a watch for the owner
Also docks into his charging station when low on battery
On sale at $150 now at Best Buy (exclusively there), regular price is $200
FOR PARENTS:
Fleur&Sense bouquets for family, teacher, grandparents, etc. – preserved roses last for years!
Experience gifts – play, concert, comedy, movie, dinner out, etc.
Experience gifts for kids – gym classes, art classes, etc.
Experience gifts for family – Disney vacation (*wink, wink*)
Raffinalla leggings for mom – so comfortable, thick and control top ($78-99)
FOR GRANDPARENTS:
Digital frame and a chip full of photos of the year
Digital books (must plan this earlier, but a very nice gift)
IMPORTANT:
How we give in addition, as always
Local food bank
Organizations that help people in Syria
Women's Shelters