Slowly but surely, I have been compiling a list of children's books to review here and will be adding a new page of book reviews to my blog in 2017. So I thought now would be a good time to introduce you to some new books I received for review this year.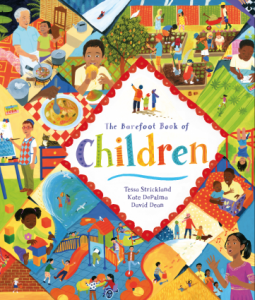 The Barefoot Book of Children
Authors: Tessa Strickland and Kate DePalma
Illustrator: David Dean
Recommended age: 3-10 (A must for all young families)
I adore this book! Not the traditional story book, this is a compiled information book for children to learn about people around the world. I truly believe this is a book worthy of every family library, to help teach children respect and love for all humanity.
The creative team (at Barefoot Books) worked with diversity, inclusivity and early childhood specialists to accurately portray a wide range of shapes, sizes, races, abilities and lifestyle from countries and cultures around the world.
It's no secret that this past year has had some terrible moments, causing parents to take stock in how to discuss topics with their children. This is the book to help. Because in the end, children are curious and the most understanding of us all. As written in the book, "Every life is a story. It's easier to understand someone when you know their story.".
Packed with information, bright illustrations and topics that will strike up conversations, this is an excellent tool for families as well as classrooms to help children see the world for what it is – full of wonder, love and humanity.
The next two are both Christmas stories published by Good Books. I fell in love with both of them, and so did my children. And since we are still in the Christmas season, I wanted to share these with you.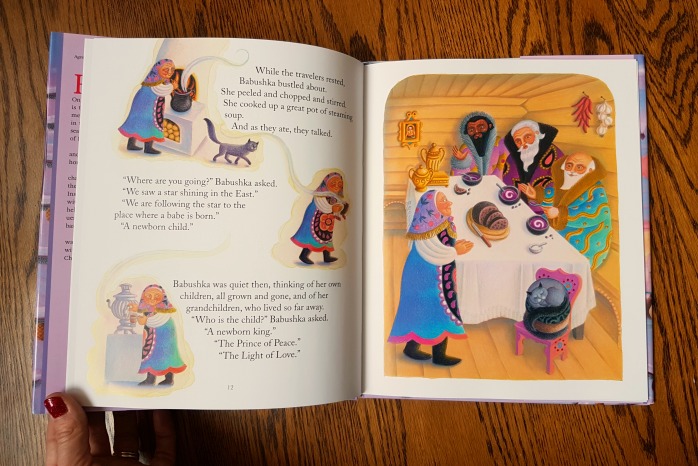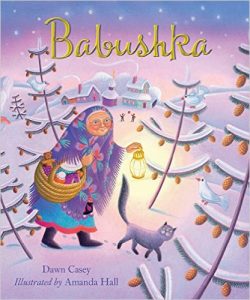 Babushka, A Christmas Tale
Author: Dawn Casey
Illustrator: Amanda Hall
Recommended age: 4-8 years old (but I recommend it as a classic family book for years to come)
The illustrations are full of wonder and bright pastel colours. My boys just wanted to keep looking at each beautiful page. They also loved how the story explained the importance of giving. If you are a fan of Tomie DePaola's books, you will love Babushka, A Christmas Tale, for all the same reasons. Dawn Casey takes us on a journey of Babushka's night before the very first Christmas. In reality, Jesus is never mentioned, but implied throughout the story.
The story is based on the Russian folk tale of Babushka, or grandma, who has many handmade gifts tucked away. One night, she is visited by three men who invite her to come with them to meet a newborn child; the Prince of Peace. What happens next teaches the moral of the story: nothing is more important than taking time to love one another at Christmas, and always.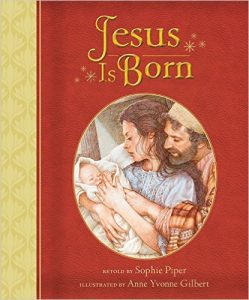 Jesus Is Born
Author: Sophie Piper
Illustrator: Yvonne Gilbert
Recommended age: 4-8 (a beautiful book to keep in the family for generations)
If you are looking for a beautiful book of the story of the Nativity, this the book! Echoing the gospels of Luke and Mathew, the Christmas story is expanded, not only until the moment Jesus is born, but it also explains how and why Joseph and Mary begin their travel to Egypt. Written in a beautiful and clear tone for children to comprehend, the story left my boys with the question "is that it?" because the story led them to want to know more about the story of Jesus. For that, I very much appreciated how the story did not simply end in the stable.
I highly recommend this book for young Catholic families, and I think it would be a lovely addition to a church library for children as well.