By far, my most popular YouTube ever made is "How to Become a Lego Master Builder". A few years back, I interviewed Lego Master Builder, Chris and this is what he had to say:
This short video has close to 8,000 views. And for me, that is huge, since I write blog posts and YouTube is not always my consistent method of sharing content. Anything I have ever posted about Lego is viewed by loads of people.
All things Lego are a big deal.
We are a Lego-loving family, we have been forever. My husband and I grew up with Lego too. We have vintage pieces and sets, and we have all spent hours constructing creations, individually and together.
Chalk it up to no cable and mostly streaming our shows, but we missed the whole first season of Lego Masters. Have you seen it? It is wild! The last episode we watched, the teams had to build a creation around a hanging Lego brick…what?!!! This show is so next level, and we love it.
This fantastic family show is on CTV, with host Will Arnett, voice of Batman in the Lego movies. Now in season two, the show is a reality tv program that is a contest between couples creating the most outrageous Lego builds ever. The first season was nominated for two Emmys. T he teams have to be creative, and tell stories in their builds, which is something I really appreciate. We were at the edge of our seats, watching the teams build, hoping their creations would not break.
When my family and I attended the Lego tour years back, we had the challenge to create a strong bridge out of Lego Duplos and to us that was challenging! So, we really understand the efforts of these Lego Master creations that can take up to 10 hours!
If you are looking for a family show that brings a little excitement and a lot of fun, I suggest checking this show out. And wouldn't you know it? After we watched the show, my boys went off to try and design a new Lego creation. I love that.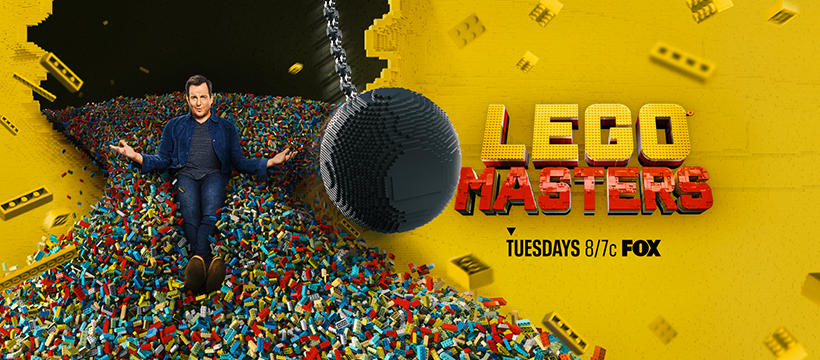 You can find two seasons of the British series of Lego Masters on Amazon, the second season is on CTV in Canada, and for more info on the show, you can visit their Facebook page.
*Disclosure: image of Lego Masters is from the show's Facebook page.
To read about the Lego Imagine Nation Tour we attended, you can click here.