As you may have already seen on my social media platforms, we are a big LEGO-loving family. We introduced the boys to LEGO Duplo the moment they had enough dexterity and, of course, they have moved up to classic LEGO pieces and sets. They love sitting and taking the time to create things from their imagination, as much as they love following the instructions in hard and detailed sets. Right now, they are diligently getting through the LEGO Disney Castle, and let me tell you, that is one incredible project! Aside from the castle, the boys constantly have other creations being made and remade, and our basement has basically turned into a LEGO creations room. I love it.
Here are a few examples:
To celebrate Canada's 150th year, LEGO has set up a challenge for Canadian children. Without any instructions, LEGO is asking children across Canada to get creative and use their imagination to build the future of Canada. LEGO wants to see what children can imagine for better, brighter and even more fun Canadian cities!
To kick things off, Toys'R'Us stores across Canada had a special event recently where children were able to come in and build in the store. Each store that participated ended the weekend with their own City of Tomorrow that they have on display.
LEGO Contest with a Grand Prize Trip!
LEGO has a giant contest going on encouraging children to build something out of their own minds for the City of Tomorrow. Take a picture of your creation and enter the contest by clicking here. The winner will receive a grand prize trip for four to Ottawa! The deadline to enter the LEGO City of Tomorrow contest is June 4, 2017.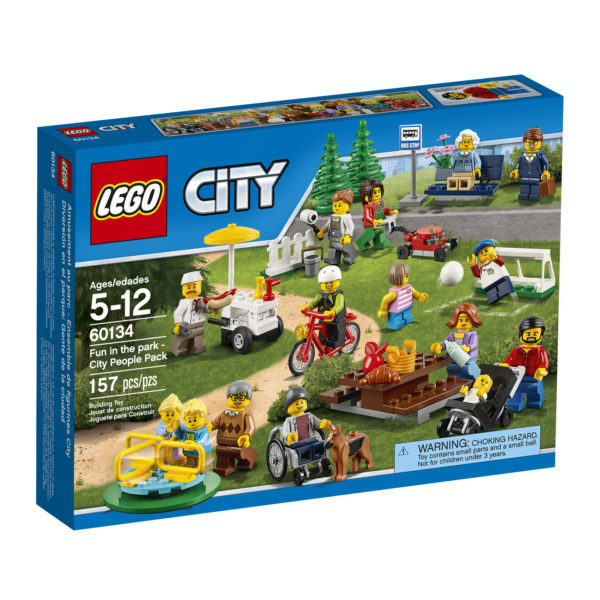 Giveaway for Mama MOE Readers!
To help your child start building, LEGO has graciously offered a LEGO city set to give away! Here are two examples of sets, but it is not guaranteed which set you will win. Remember to grand prize contest is for creations made without instructions. Your child can take this set and use it to build your own unique creation for the Ottawa contest!
To enter, simply fill in the Rafflecopter below and be sure to answer the question "What is the coolest creation your child has made with LEGO?" in the comments.
This giveaway is open to Canadian residents only and the deadline to enter is April 27th, 2017, 11:59pm.
Good luck!