My family and I had to opportunity to see the digital pre-screening of Black Widow. Was it everything we hoped it would be? Would I recommend it for your family? Read on.
First, let me be very honest with you. I have not watched every Avengers movie, and of the movies I have seen, I have not seen them in order. I have to be even more honest with you. Some movies I loved and others I felt were lacklustre. I think that my understanding of the Avenger characters matters a great deal in this since I have not grown to know each character the same as a super fan that knows each detail that develops throughout the series of movies.
Now, with that out of the way, Black Widow was a movie my boys were really excited to see. They love the Avenger movies and were keen on getting to know more about Black Widow. And that is what this movie is all about. Here is the synopsis:
In Marvel Studios' "Black Widow," Natasha Romanoff aka Black Widow confronts the darker parts of her ledger when a dangerous conspiracy with ties to her past arises. Pursued by a force that will stop at nothing to bring her down, Natasha must deal with her history as a spy and the broken relationships left in her wake long before she became an Avenger. Scarlett Johansson reprises her role as Natasha/Black Widow, Florence Pugh stars as Yelena, David Harbour portrays Alexei/The Red Guardian, and Rachel Weisz is Melina. Directed by Cate Shortland and produced by Kevin Feige, "Black Widow"—the first film in Phase Four of the Marvel Cinematic Universe—the action-packed spy thriller launches simultaneously in theatres and on Disney+ with Premier Access on July 9, 2021.
"Black Widow" is set before "Avengers: Infinity War." "The film takes place on the heels of 'Captain America: Civil War,'" explains co-producer Brian Chapek. "Natasha has broken the Sokovia Accords, betrayed Secretary Ross, and the Avengers find themselves disbanded. In the beginning of the movie, we establish Natasha desperate to evade Ross and leave U.S. soil. When she gets an opportunity to start over again, she quickly realizes that there are darker forces out there in the world that compel her to return to the action."
Is this movie for children?
I mean, I think you can gather from the trailer, this is not a basic, fluffy superhero movie for kids. We know from the previous Avenger movies that Black Widow was a trained assassin. The movie is heavy on violence and there are guns, bombs and knives used in fight scenes. What is more troubling is the history of Black Widow. Without giving away any spoilers, her story is that of assimilation and a loss of her own power. It is hard to watch at times. For this reason, I would not recommend it for younger children.
For older fans of the Avenger movies, and all action movies with violence, they will appreciate this movie. As a whole, my boys loved the film. They loved the action, the special effects, the new characters and the development of the Black Widow herself. After the movie, there were a few questions that seemed unanswered. For us, the backstory was not explained well enough. But that might be because of what I initially commented on – we have not seen all the movies and in order.
The movie is all action and loads of violence. There is never a dull moment when it comes to chase scenes, clever getaways or major fights. Perhaps that is one reason why I didn't love it as much as my boys did. These kinds of movies are not high on my list of favourites. But then again, all superhero movies run in the same direction with their theme that way.
The Black Widow character is based on the beloved Marvel comic-book series first published in 1964. Newer fans will know Black Widow from her 2010 debut. Natasha Romanoff has appeared in six Marvel films including "Marvel's The Avengers," "Captain America: The Winter Soldier," "Avengers: Age of Ultron," "Captain America: Civil War," "Avengers: Infinity War" and "Avengers: Endgame."
Production for the spy thriller began in Summer 2019, shooting on three continents over 87 days. Based in Pinewood Studios just outside of London, the film shot on location in the UK, Norway, Budapest, Morocco and Atlanta.
Final thoughts
For true Avenger fans, I know they will be thrilled to finally learn the backstory of Black Widow. If you love the Avengers and know the series of films well, you will appreciate every nugget of detail put into Natasha Romanoff's backstory.
Black Widow is available now on Disney+ with Premier Access.
Follow along for more:
Facebook: @MarvelStudiosCanada, @DisneyPlusCA
Twitter: @MarvelStudiosCA, @DisneyPlusCA 
Instagram: @marvelstudioscanada, @disneyplusca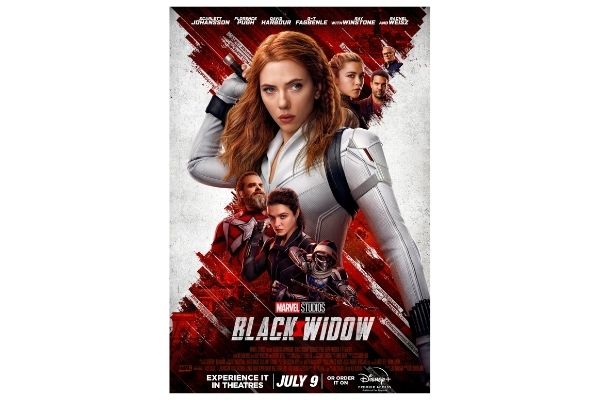 *All images from Walt Disney Studios