If you have ever caught a glimpse of Montreal in travel brochures or magazines, you know one of the most beautiful areas in the city is the Old Port of Montreal. The "Vieux Port" as it's known in French, is a special place filled with historic architecture, charming cobblestone streets, unique culture and delicious restaurants.
While I am not a city mama, I enjoy a stroll around the Old Port to admire the scenery and shops. With our boys, my husband and I have taken them out to places like the Cirque du Soleil, the Science Center, and the Imax Theater many times.
Taking the day with the boys at the Old Port is always a nice way to spend a family day. Thanks to our friends at TELUS, we took full advantage of our local treasure, and headed down to the Old Port of Montreal last week, when the Giants came to the city.  If you don't know about them, here is a glimpse.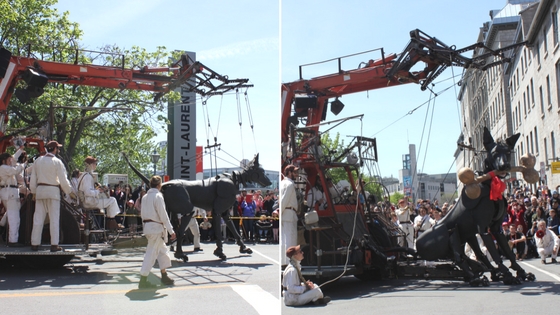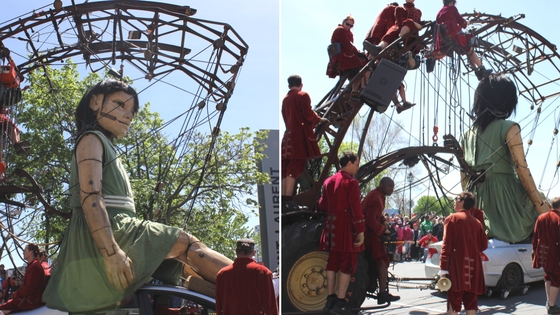 Yeah, kinda creepy but really cool! We managed to get right in the front to see the massive girl and dog on their tour around the Old Port so it was an added bonus to a great day.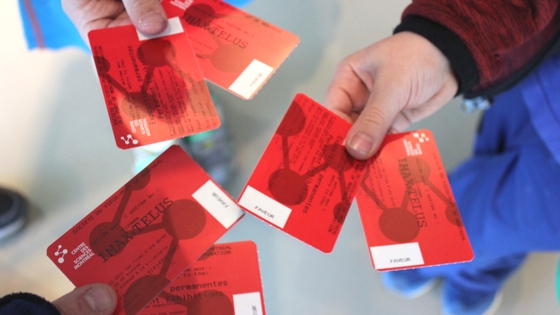 After seeing the giants up close, we headed straight to the IMAX TELUS Theater to take in a movie in French (our boys learn French in school so we decided to make the experience that much more educational).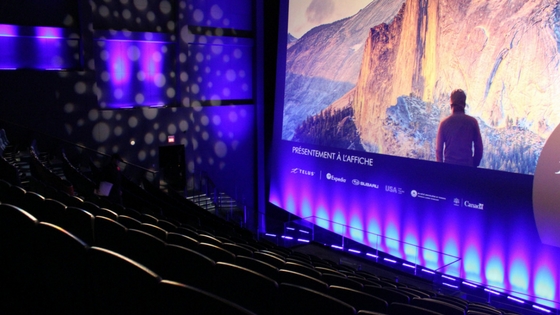 The movie we saw is called America Wild 3D. It was incredible! Not only was it an educational movie about the national parks in the US, but the places they filmed allowed us to experience what we might never experience otherwise! I certainly have no plans of climbing massive icicles at -30 degree weather, but I saw a winter wonderland through the lens of adventurers! And that was just one experience out of many! My boys loved it and so did we; I highly recommend it. (Side note, now I must read everything John Muir ever wrote).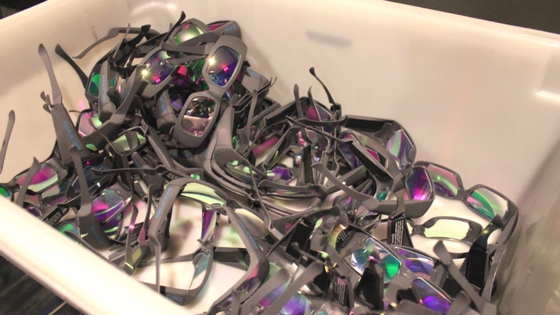 After the movie, we took a lunch break at the Van Houte in the Science Center building, and the weather was finally so nice that we sat outside to eat. Montreal spring is a combination of all weather, so when it's nice out, we try to take full advantage!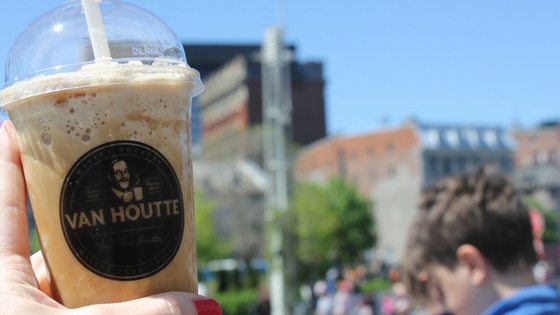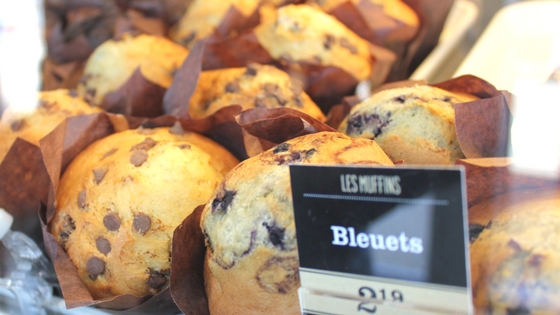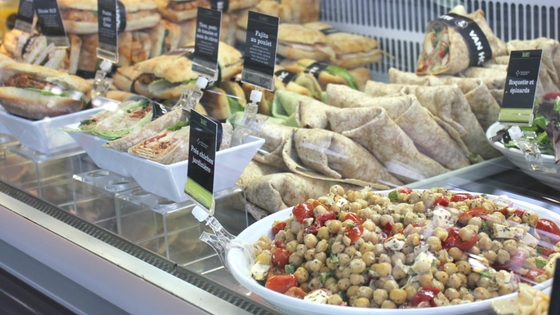 Next up was the Science Center. It has had some incredible updates and there were two new permanent exhibits we had not seen yet. That was great because my husband was convinced it would be the same exhibits and we would not get much out of it. The reality was, we could have easily stayed another hour or two within the Science Center and not gotten bored in the least! The two new sections to the Science Center are called Human and Fabrik. In Human, families discover everything and anything about the human body. And in Fabrik, families get to create and engineer their way through challenges involving things like electricity and distance.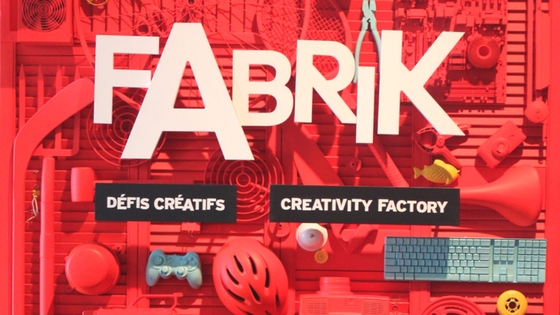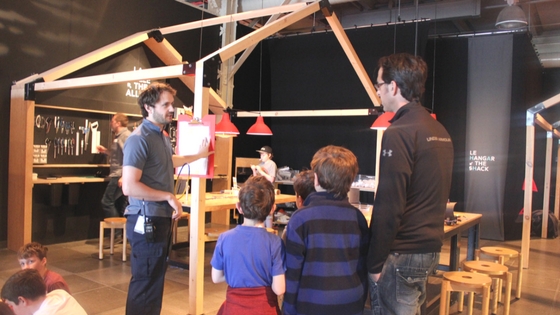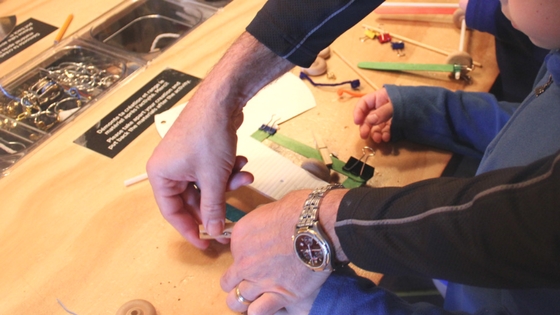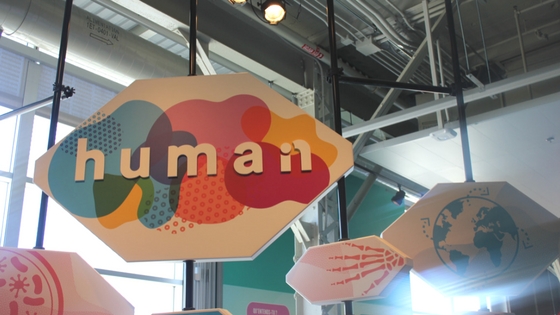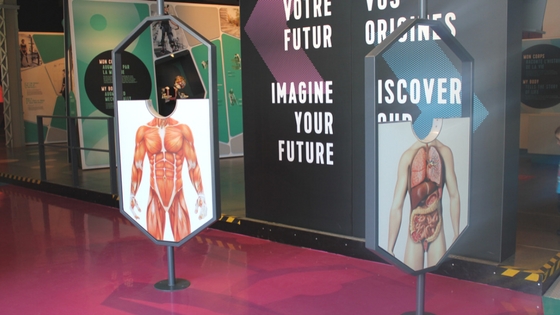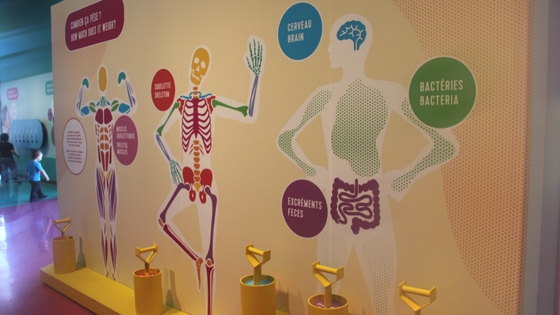 Like all exhibits, these new additions are interactive and hands-on. I find this makes all the difference in learning about science and technology. We tried everything we could in the time we had, and the boys were eager to plan another visit as soon as we can fit it in.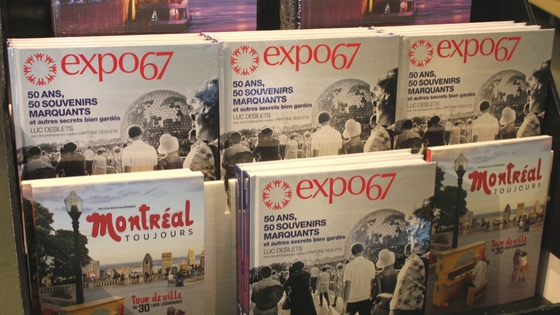 We would have stayed much longer but we had soccer game. It is easy to spend a whole day and night at the Old Port of Montreal. We still have a lot to experience there with the boys this summer. I plan to take full advantage of my hometown. Other things on our list at the Old Port include Voiles En Voiles pirate ship games and aerial courses, The Tyrolienne Zipline, the new Aura experience in the Notre Dame Basilica by Moment Factory, and so much more…
I would have loved to keep walking around, seeing more sites and then grabbing an ice cream or beaver tail…that's why the Old Port of Montreal is so amazing, there is always more to discover and try.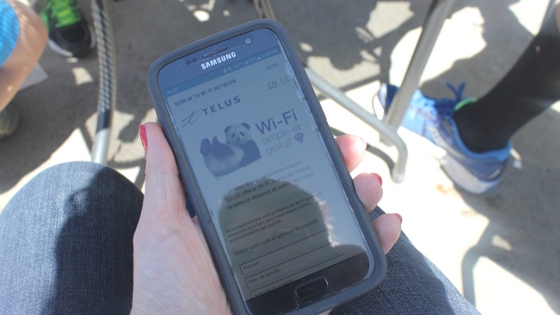 Free WiFi at the Old Port thanks to TELUS
Thanks to a new and exciting 20-year partnership with the Old Port of Montreal Corporation (OPMC), TELUS is equipping the area with the latest next-generation technology, including free WiFi! Thanks to a $100 million investment in Montreal from TELUS, the Old Port of Montreal and its Science Centre will become one of Eastern Canada's technology hotspots.
To use the free TELUS WiFi, here are the steps to take:
Select the #TELUS network name from your device's Wi-Fi settings menu.
Open a new browser tab and you will be automatically re-directed to the TELUS Wi-Fi registration page.
Note: if your browser is already open, you must open a new tab.
Enter your name and email address, and agree to the TELUS Wi-Fi Service Terms.
TELUS will send a confirmation email to the address you provided and give you 10 minutes of Internet access. Open your email on the same device and confirm your address by clicking the link in the message.
Note: If you don't see the TELUS activation email within a few minutes, make sure to check your Junk mail folder.
It's important to follow through with the final step in order to enjoy the free WiFi. I was a little unclear on that last step, which is why I wanted to share it with you.
Once you have registered, you can connect seamlessly to all TELUS Wi-Fi locations for 30 days. After 30 days, you will need to register again. The #TELUS Wi-Fi network is open to TELUS and non-TELUS customers.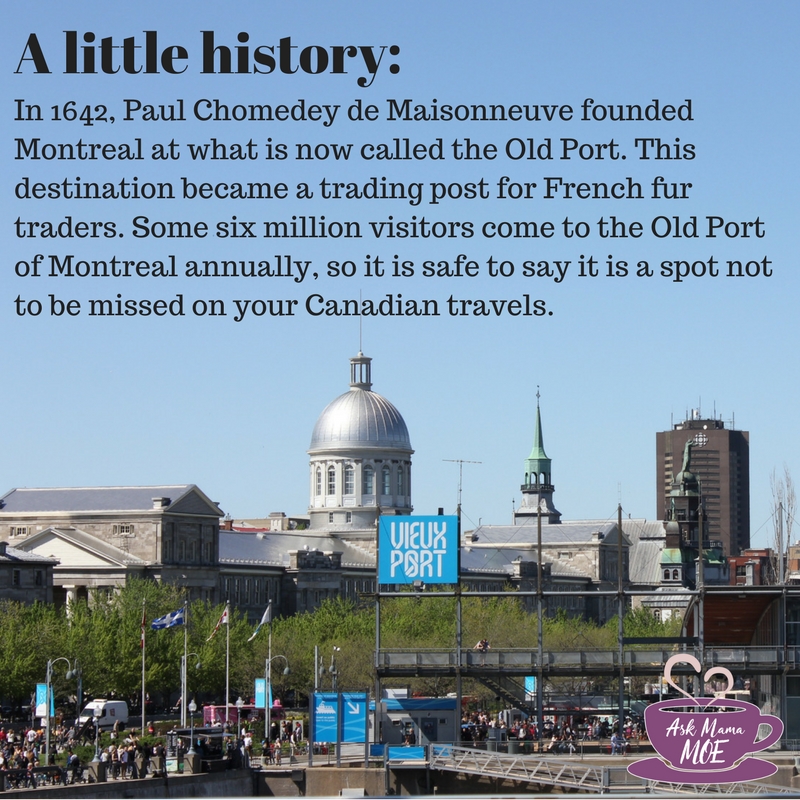 I hope these suggestions help you take advantage of the beautiful Old Port of Montreal this summer.