I am officially 40 years old. I was born in the morning, on a Monday, in Lachine, Quebec.
In forty years, I have discovered a lot about myself and the world around me. It's been a heck of a ride so far and I am heading into this next decade with force.
I remember at the beginning of my 39th birthday thinking I would plan for many things on my actual 40th birthday. But with #SFTH2017 pretty much taking over my life for months before the event, it was near impossible to think of anything else.
Now that the charity event is over (much more on that later), I can focus on my goals and wishes for this new and exciting year.
I was recently interviewed by my friend and colleague, Tuti Do. She runs an incredibly successful PR agency in Montreal but also has this inspiring website called TheWowMom.com .
She asked me what my secret was to being a WowMom. My answer was "The biggest secret is to get to know yourself. As much as I am a mama, I am a woman with a passion for writing, and I love giving back. All of these things (and more) make me who I am."
So, to honour all of me, this year I will be exploring many different things; travel, local experiences, trying things I may have put off for some time, and pushing myself out of my comfort zone. And as always, I'll be taking you along for the ride. Perhaps my adventures will inspire you to take action too! My hope is that you share with me what you are doing to celebrate yourself.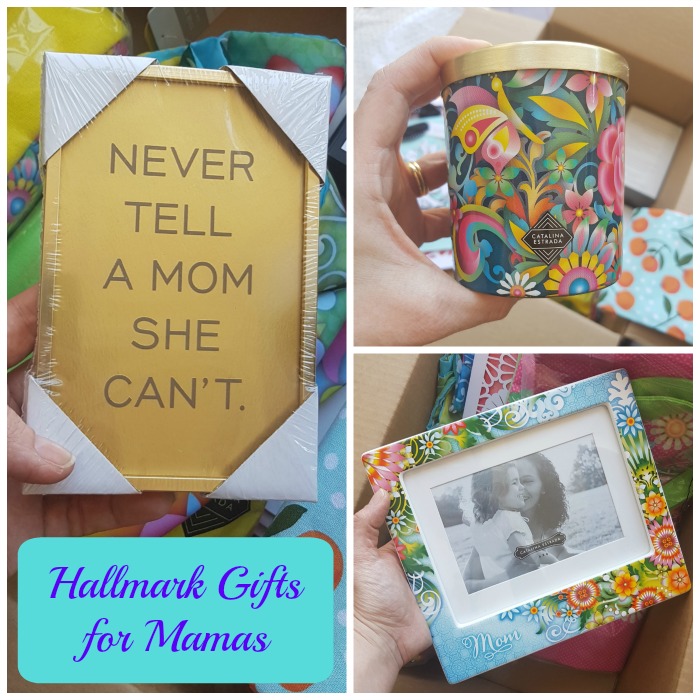 Hallmark was so kind to send me a wonderful package for Mother's Day. You may have seen it on my Instagram feed. Because of #SFTH2017, I was so proud to gift it forward to raise money for our local hospital. My volunteers and I created a Mother's Day package filled with beautiful Hallmark items.
Giveaway
Hallmark still has a special something just for my readers! And even though Mother's Day has officially passed, my whole purpose of this year is to celebrate ALL YEAR LONG. So, what better way than to host a giveaway now?
One lucky reader will win a Catalina Estrada Blue Rose cosmetic bag and candle! It's a perfect combination to celebrate all that you are!
This giveaway is open to Canadian residents only. A winner will be chosen randomly, and the deadline to enter is 11:59pm May 22nd, 2017. Good luck to all!
Disclaimer: As a #LoveHallmarkCA Ambassador, I was compensated to facilitate this post. However, all opinions are honest and my own.