There have been a few occasions that I have tried to find services, organization and centers to donate my items to. Whether it was when I was decluttering my home, or when the boys grew out of their still-new outfits, or on a larger scale when my sister, my husband and I had to clean out my parents' home. What I noticed was that there was never a clear list of donations for Montreal. It was hard to find who accepted what, and how. That led to one of two things: I would hold on to items way longer than I should have in the hopes to find the right place to donate, or I would donate them to the wrong place (making more work for the organization I sent them to, and maybe landing my items in the garbage).
I wasn't alone.
A while back, I had a long discussion about where, what and how to donate items with my lifelong friend, Liz Cohene of Project Organize. She helped me declutter my sons' playroom and I wanted to know where to donate items properly. She often dealt with different services and organizations for donation with her work and noticed the missing, consolidated list we could all use.
We decided to do something about that. 😉
Liz has been working hard at curating a list of local organizations (NPOs), individuals (Local Angels), and groups (FB Groups) accepting donations and giving back to the community in different ways. We have been adding to this list over a couple of weeks, and it is by no means complete. However, it is extensive and extremely helpful for those of you looking for ways to do something to benefit the people in our community in any way right now.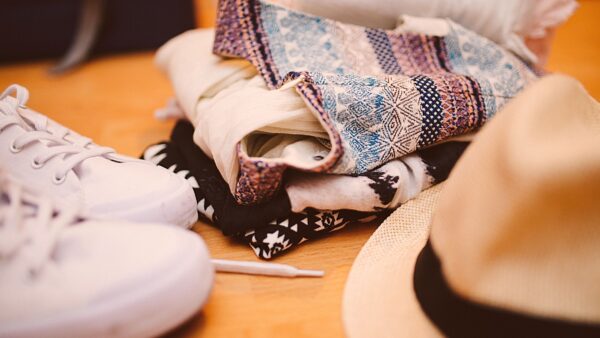 In this time of holiday planning, we always try to look at what we have and pair down. As a family, we are incredibly fortunate and we always, in any way possible, try to pay that forward. Much like Liz's post about not buying gifts for her children this holiday, we too are reassessing what we need, want and could do without. Giving to others is way more rewarding, and a true meaning of the holiday season. If this pandemic has taught us anything, it is to reassess what is truly important in our lives. I can't think of anything more important than giving back to those less fortunate now (and always).
The spreadsheet has been created on Google Docs and can be seen here:
https://docs.google.com/spreadsheets/d/1iFIOcgtstjsuEitz1Pxdkczxbd9ByD8t8gMQDzqx-OU/edit?usp=sharing
The idea is to continue building on this document, as we learn about new organizations and services in Montreal. That said, if you know of any we have not yet added, please contact me at julia@askmamamoe.com (with the subject Montreal Donation List) or Liz at liz@projectorganize.ca . Consider it a living document that can help you know what to donate where, whenever you have something (even just one thing) to donate.
We are looking to make this an accessible list that is relevant all year round, we did not include holiday drives. However, we urge you to look into holiday and toy drives in your area, as there are so many going on right now for the holiday season. If there was ever a time to help others have a special holiday, this is the year.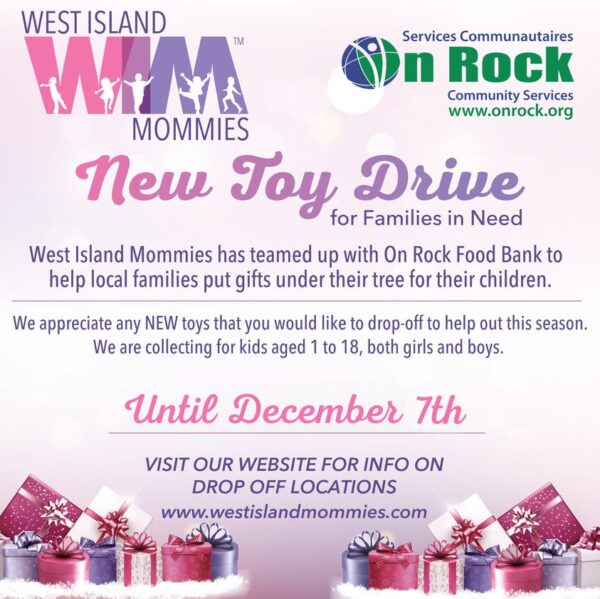 I had to mention my good friend, Tina (on West Island Mommies) and her toy drive going on right now. She has been doing this for the past six years and I have witnessed her car filled with toys for children in our area that she has personally picked up and donated to On Rock. On Rock is an organization that helps the community with its food bank (serving approximately 300 families a week). Each Christmas, On Rock delivers a food basket to these families, as well as gifts for the children in the family. Tina has made a point to get the word out and get those toys over to On Rock for this incredible initiative (a true local angel!). For more information on this toy drive, visit West Island Mommies and On Rock.
Take a look around your community, and you will see there are so many things going on right now, and so many ways to help others. This is just a small token to help you get on your way and donate where it is needed most. Read it, print it, share this post, and contact us with more suggestions. We hope this helps!
For tips on purging your playroom, click on Liz's latest post here.
For other ideas on how to help others, click my post on helping others now.