There are many things out of our control right now in this very strange time we are living. We have been informed that staying home will help us all, and so that is what we are doing. (STAY HOME!) And while this is a great act of service in and of itself, it seems like very little when listening to the health care workers, grocery store clerks, and other people working to keep our community running and healthy and safe.
As a mama of three boys, I have always felt strongly in showing my children that service is not just a feel-good action that we do, but it is a real, tangible and necessary part of our family and community. Usually in the spring, I am frantically preparing for Shopping From The Heart. Ever since they were toddlers, they have seen their mama create this event and give back to the community in which we live. And as they grew, they didn't just watch their mama, they wanted to participate. It came naturally.
Right now, nothing is natural, nothing is normal. As much as I believe my boys to be caring, loving humans, they are in a head space that is filled with uncertainty, doubt, fear and frustration. Service is not top of mind. We talk about how grateful we are, how fortunate we are, and I believe that is sinking in. But it is really hard to understand as we sit in our home, and live the way we would do, say, on a weekend or summer vacation.
They cannot see their friends, they miss school, they miss their teachers, they miss their extended family. They are annoyed when I tell them to ration their snacks. They even miss just going out to the store.
I can tell you honestly, during this time, I have discovered I am more of an introvert than an extrovert. I am ok staying in my home and waiting it out. I am beyond grateful that I can. I know not everyone has this amazing luxury. It is a massive privilege to be in a home, safe and sound. So, as I sit here, worried for those that have less, or those that are working the front line, I wanted to know what I could do. Maybe you feel the same. Here are some suggestions.
Do not pass off your junk – As much as it feels good to get rid of your things you believe are going to a person that could use them, this is not the time. Feel free to declutter, organize and clean out your home, but do not hand over your things to charity bins or drop-off locations, unless you have found out exactly what they need and if they can take things right now. In the past, I have given to NOVA, Renaissance, our local women's shelter, and Diabetes Canada. None of these places can accept donations right now. It is either because they have been closed down, it isn't sanitary, or it isn't safe. In fact, right now, bins are being overloaded, and many items are being left out to ruin. The best thing to do, is contact your local charitable centers, either by e-mail or phone, and speak with someone directly about what they really need.
Hold on to certain things to donate later – After speaking with an organizer of a women's shelter near me, one thing that is greatly needed are basics. Women that are moving from the shelter to a second stage house (yes, some are right now) will transition with very little. Their new location will be furnished but the essentials we are all using daily right now (dishes, cutlery, glasses, small appliances) are in high demand. At the time of our call, she was looking into how she could pick up donations, so the solution may not be far away. Because she is short staffed, and because she usually goes to the door of a donor to thank them, it seemed difficult, but not impossible. My hunch is that many shelters and charity-run centers will begin to run at a lower level shortly. So, if you are cleaning out your kitchen and come across basics, keep them in a bin to donate when that should happen.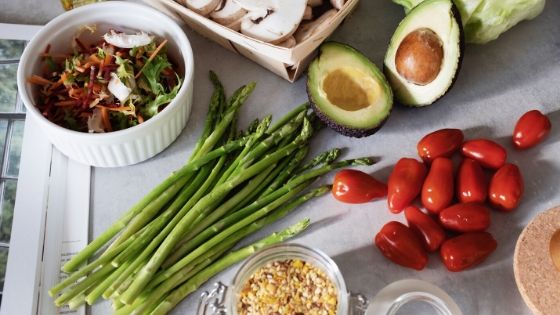 Donate groceries – after speaking with a local women's shelter, their organizer expressed to me that right now, getting fresh produce to women and their children in the shelter is a great way to help out. She explained that they rely on Moisson Montreal for donations and while they are so very grateful for this, it is not a given that there is fresh produce for them to give to the women. Imagine, having the same granola or staple food every day for the week? It makes for a very long week, and right now our weeks are even longer given the circumstances. How can you donate in groceries? Each area may differ in their actions for this, so again, check with your local charity and grocery centers to see what they are doing to donate food to shelters and food banks. For example, as much as fresh produce would be appreciated, the organizer suggested a monetary donation, so she could purchase what she know is needed from the grocery store.
Monetary donations – this is a very hard one right now, especially if you have lost a job, or if your job has been drastically changed. Money is tight for everyone right now. But consider this: is there a bit of money you put aside for a vacation or some cash you always spent on a latte each day when heading to work? Or how about the gas in your car that you don't need right now because we are going nowhere? This could be a valuable teaching moment for your kids to see just how far a little allowance money can go to helping others in more dire situations right now.
Buy local – If you are looking to support your small businesses, now is the best time to do so. Find out if your small grocery store is up and running, call your favourite restaurant and see if they deliver now, e-mail your favourite artisan and see if she is sewing up some cloth masks or other items you always had your eye on. Shopping might not be on the list for you right now, but if you can do it, it is a suggestion.
Watch a family-friendly documentary – this may seem like a non-action, but it isn't. In between the goofy films and tv shows, add in a documentary that will help children understand their reality is not the same reality for everyone all around the world. One documentary we saw a couple of years back that woke our boys up a bit was Living on One Dollar . Understanding we all come from different backgrounds, cultures and financial means but we are all humans facing this pandemic together is a lesson to be taught to our children now. A list of foreign films for families has been curated by my friend Iliah of NegraBohemian.com. Consider it a homeschool class, sure to strike up conversations.
Help Seniors Smile – You may have heard that right now in Quebec, senior residences are the hardest hit with the COVID-19 pandemic and many have lost their lives. The residences are short-staffed, and the situation is all-around horrific. Family members are not able to visit. I spoke with my friend, Carolina, owner of Fleur et Sense and she is still working at delivering her famous preserved roses that do not need water or care and last over a year in their container. What a special delivery that would be to a senior right now! But first, make sure the senior residence you would like to send a delivery to will accept this.
Mail / prepare a card – to a friend, neighbour, family member, health care worker, senior, grocery store clerk, postal worker…it may seem like nothing much, but the little things count right now, more than ever before. If mailing the card out is not possible (some countries are not accepting right now), get creative – leave a card for your parcel delivery person outside your door. Right now, Hallmark is giving away 2 million card packs (visit Hallmark.ca/CareEnough to request your card pack). Each free card pack includes three designs with a gratitude sentiment – one of which is a colouring card, in partnership with Crayola. It's another way to help us teach gratitude and caring behaviors during this time.
Locally, we have homelessness, we have women and children in shelters, we have people in homes that are not a haven due to abuse and violence, and we have people dealing with mental illness and depression. These are all situations that have been going on forever. Now is a time when those situations are truly considered a matter of life and death. I hope these suggestions will help you and your family to give however way you can. If you have other suggestions, please share them in the comments below. We all need positive ways to help our communities locally and globally. I know it is being overused, but we are all in this together. Truly.