Have you watched the Netflix's series, Chef's Table? It is a pure delight for the whole family. If you appreciate food, this is the series for you. Now with six volumes for chefs from all over over the world, Chef Massimo Bottura was showcased in the first episode. What I loved about Chef Bottura was that his traditional family comfort meal was still present in his dazzling, art-inspired Italian dishes in Modena. As I was watching, I realized just how much I love food.  Wherever I have gone in the world, the food has been one of the most memorable things in my journeys, as important as historical monuments, artistic treasures and even people. I can still tell you where I had the best crème brule, the most amazing linguini pescatore, and the absolute best gelato.
But as the food critic Faith Willinger said, "If you ask an Italian where can you find the greatest food in the country, their answer is usually mom".
I grew up with this same feeling. My mother was an excellent chef. The most basic of ingredients created a family meal with delicious flavor, combined with memories I still hold dear. Her dedication to making family meals is something I am in awe with now as a mother of three children, and something I try to emulate.
Growing up, family meals were important. Even as a teenager, and young adult, I remember a meal was always a gathering in the home at the family dinner table. Perhaps she thought some of those meals were nothing special, but for me they were amazing. And looking back now, I'm so grateful for those family moments.
This dish is so simple but it has a "wow" factor to it for the little ones. It's called Spaghetti Frittata, so already kids will love the idea. The concept is really simple: make a frittata out with leftover spaghetti. In Italian, the word frittata literally translates to a fried dish. This dish is a type of pan-fried and baked omelet.
The frittata is perfect for a Sunday brunch, or a light dinner. Add a salad and you have a full meal. I love that a leftover meal is remade into another healthy, full meal for the family.
When my mother used to do the "flip" I always had my mouth open, watching in anticipation as the result would show itself. It always came out beautifully! Her specialty was a frittata with fresh cut asparagus…I can still remember that glorious taste!
I can't say I haven't messed up a few here and there, but the frittata is very forgiving and can usually be put back together while it continues to cook.
Here is what you will need:
A medium size, non-stick frying pan
One large plate (slightly larger than the frying pan)
A spatula
Olive oil
A leftover pasta dish (we love using spaghetti and tomato sauce, but any pasta meal will do)
6-8 eggs
Salt and pepper
Steps: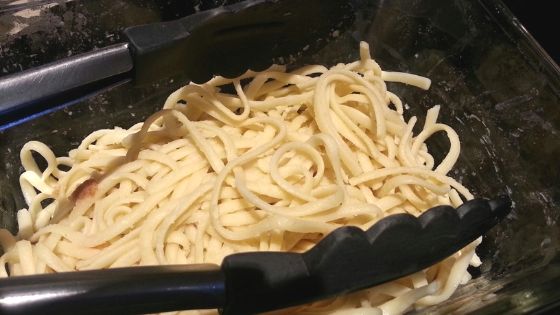 1) Add a small amount of olive oil to your frying pan, then add in your leftover spaghetti
2) Let the spaghetti warm up a bit and then add in the 6-8 eggs (the amount depends on how much leftover pasta you have and how big your frying pan is).  Season with salt and pepper and let the mixture cook.
3) Use your spatula to raise the frittata off the pan around the edge, so that it doesn't stick or burn.
4) Keep watching the bottom like this until the top is ready to flip over. You'll know when it is once there is hardly any liquid egg on top.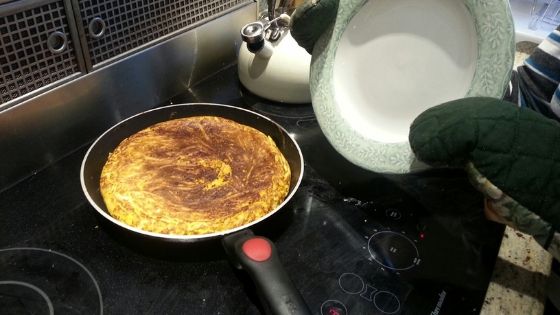 5) To flip the frittata, place your big plate down on the pan, then hold with an oven mitt and turn over the pan from the handle. It takes a little getting used to, but once you feel comfortable, the flip is not too hard.
6) Continue to cook the other side the same way.
And once it's ready, you can slide it right onto a new large plate!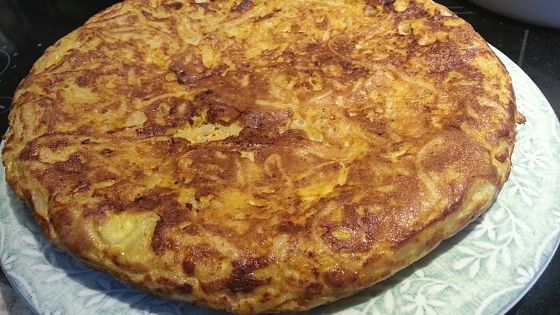 So, have you ever tried this leftover dish? Do you think you could manage the flip? I'd love to know!
Buon Appetito!
(Pin this for later)