A few days ago, I shared a picture of a cookie my son and I made on Instagram. I'm telling you, they were scrumptious! In fact, I would say they turned out better the store-bought versions you find at fancy pastry shops. The cookie itself seemed like a very complicated and long recipe to make. I couldn't have been more wrong.
Once we read the recipe and realized we could make it with ready-made puff pastry, I sent it out on my IG feed to see if anyone was interested in this crazy easy and delicious recipe. The answer was "yes please!". So here it is, friends. This is sure to be a family favourite if you give it a try, and trust me when I say, It. Is. So. Easy.
Palmier is the French word for palm tree, and I read that these cookies are to resemble the shape of a palm leaf. I think they look more like a heart, apparently another name that they go by. Whatever the name, the taste is traditionally sweet, and can also be savoury depending what you place inside.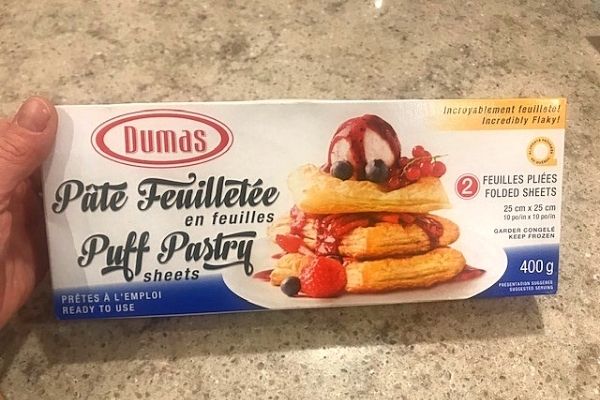 What you will need:
Puff pastry dough (a frozen pre-rolled dough is easiest)
Melted butter
Sugar
THAT'S IT. I know! I know! I couldn't believe it myself. Now, you might be thinking the design is hard to make but it is even easier than the necessary ingredients. We upped the inside of the cookies by changing the sugar for brown sugar and adding cinnamon too. The possibilities are endless, but sugar is the basic, classic recipe.
Steps:
First, thaw out the dough and roll it out on a floured surface
Make the dough a rectangle if you can, just to get a good and even amount of cookies in the end (we didn't because we didn't want to lose any dough, so some cookies were slightly smaller)
Brush some melted butter on the dough
Sprinkle a sugar mixture all over the dough
Tightly roll the dough up on both sides to come together in the middle
Wrap the dough up in saran wrap and pop it in the fridge or freezer to get it hard enough to cut it in slices.
Cut the dough into ¼ inch thick cookies and place them on your baking sheet
Bake in the oven for 15-20 minutes at 375 degrees
And Voila!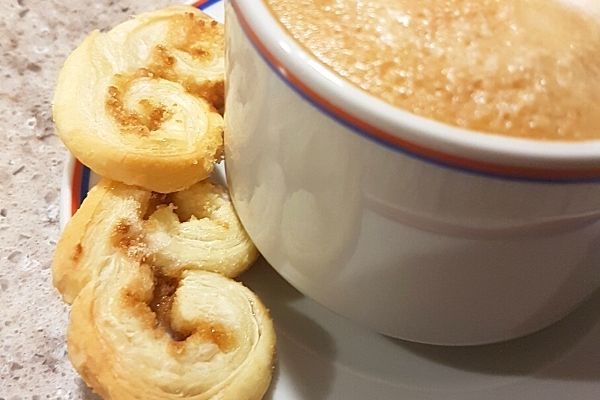 We found the basic recipe in a very old Better Homes and Gardens cookbook of my mama's. My son and I love browsing her old cookbooks to find delicious treats to make together. This is such a simple recipe to do with children too, with an impressive result!
Oh, and by the way, don't worry if your frozen cut cookies look narrow. The puff pastry makes them grow into the shape you have seen in stores. I always found palmier cookies tasty but very dry. Making them at home, they turned out perfectly.
I promise your family will love them!