Disclosure: I was compensated to facilitate this blog post. My opinions, however are honest and my own,
as always.
I remember it like it was yesterday. That baby smell. Long before I had my own babies, I was the daughter of a mama that founded a center with "that baby smell". Grandma MOE was the founder of the very first nanny school in Quebec. The Canadian College for Nannies helped women return to the workforce and trained them to be the very best nannies. With classes in everything from childcare to psychology, one very important class involved bathing baby. The classroom had "that baby smell" that everyone knew and loved. And every cupboard in the room was filled with JOHNSON'S® baby shampoo and lotion. Before that, I was a JOHNSON'S® baby, myself. JOHNSON'S® products were the products to have for your baby when I was young. They had the smell, the touch and held a nostalgia for many, many years after. But as time changed and products changed, people's concerns also changed.
My babies didn't have "that baby smell" since we went with all natural products, and truthfully, I kinda missed it. So, imagine my excitement when the people at JOHNSON'S® invited me to a very special relaunch of their baby products! The 2018 relaunch came after years of research and they created the same fragrances and textures we all love from JOHNSON'S®, but with fewer ingredients, more ingredients of natural origin and without any parabens, phthalates, sulfates and dyes. I was over the moon and very, very impressed that a company of this stature would re-examine their classic products to make them better.
Here are some pictures from the event: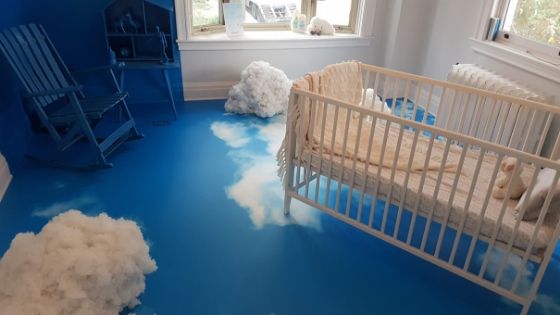 I took the opportunity at the event to sit down with Sandrine Alvarado, Senior Director Research and Development Baby Leader, behind JOHNSON'S® relaunch.
Here is what she had to say:
Did you know? JOHNSON'S® also created a new collection during this project!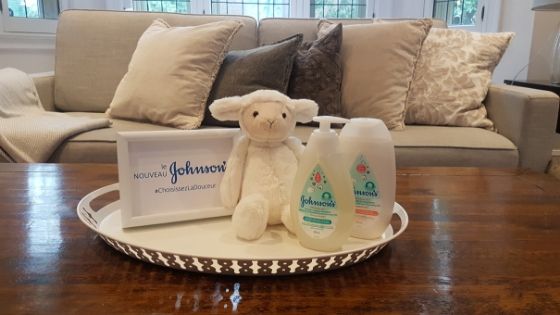 All-natural is not always best
While parents want products with natural ingredients, not all natural ingredients are safe for baby. The reformulated JOHNSON'S® products use more ingredients of natural origin, and as Sandrine said in the video, 96% of ingredients are naturally derived.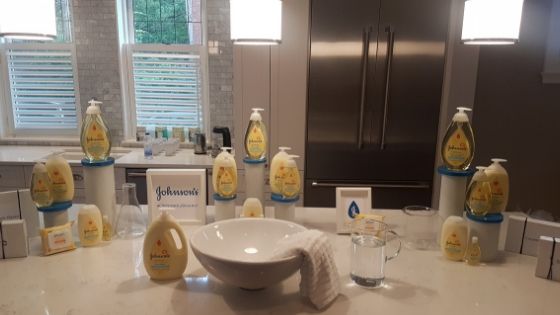 With the information that was shared with me, as well as the website that encourages consumers to read and learn about the 2018 relaunched products, I have fallen in love again with JOHNSON'S® baby products. I also love that I can read their full disclosure of 100% of their ingredients, so that I can educate myself on even more of their work. JOHNSON'S® lists the purpose, sourcing, allergens, and safety of all their ingredients, including fragrances, used in the products so parents, like me, can feel confident in what they are putting on their baby's skin. As a mama and a consumer, this is so valuable, and I am grateful for it.
I hope this post will help you fall in love with the reformulated JOHNSON'S® too.