I can't believe how fast this month has flown by!
With my blog re-design (ta-da!!), and before that, my charity event, Shopping from the Heart, this month was on super speed! The boys are about to end their school year and we are SO excited to start the summer holidays. But before that happens, I am taking a few days to step out of my comfort zone and travel to Florida for BlogHer!
If you have been following me for a while, you know I have been attending blogger conferences almost since the start of my blogging career. However, none of the other conferences come close in size to BlogHer, presented by SheKnows Media. With over 2000 bloggers and influencers heading to Orlando, Florida today and tomorrow, we will be in full force, learning and growing together.
As much as I love conferences and learning, that is a big amount of people. The largest conference I ever attended was CES in Las Vegas (Consumer Electronic Show) and that was crazy. I am guessing it will have the same feel! This is the first time I've been able to make it work with my family's schedule, and I couldn't be happier that it is during my 40th birthday year!
I'll be travelling with my colleague, fellow SFTH volunteer, guest reviewer and friend, Bita, who is travelling without her three little ones for the very first time! Yay, Bita!
We'll be staying at the Regal Oak Resort. We can't wait! This is what we have to look forward to:
This is going to be a jam-packed conference with amazing keynote speakers, learning sessions and an expo of brands looking to connect with bloggers. There is so much to do and see…and did I mention a trip to Walt Disney World? Oh yes. There is no way I would miss the chance to see he world of Pandora in Animal Kingdom! And of course, I want to swing by a few spots and get hugs from friends. 🙂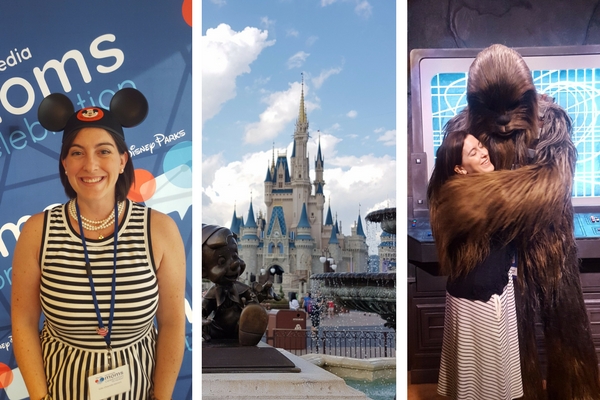 Follow along on social media as I share live broadcasts and photos for the next few days. The hashtag for the conference is #BlogHer17 and I will be using my #travellingMOE hashtag too.
Here's to an amazing experience in my 40th birthday celebration year!