Ok, let's just get one thing clear right off the bat. I am not a bento lunch-making mama. All those pretty pandas made of seaweed and rice? No thanks. Pieces of bread cut into letters to spell out "school rocks" or "supercalifragilisticexpialidocious"? Not happening in the MOE household.
However, I am happy to make lunches more surprise-filled for my children in an easy and efficient way. It's what every mama wants, right? Easy lunches, fun for the kids and eaten all up? Exactly! Which is why I took the challenge offered to me by Snapware (from World Kitchen). With the help of their Total Solution line, I was able to create a bento-inspired lunch for my children, with ZERO hassle.
Here's what I did:
I had some reusable paper cups I picked up for a party and used those as separators within the Snapware container. Another suggestion I have seen and read is to purchase those silicon muffin baking cups.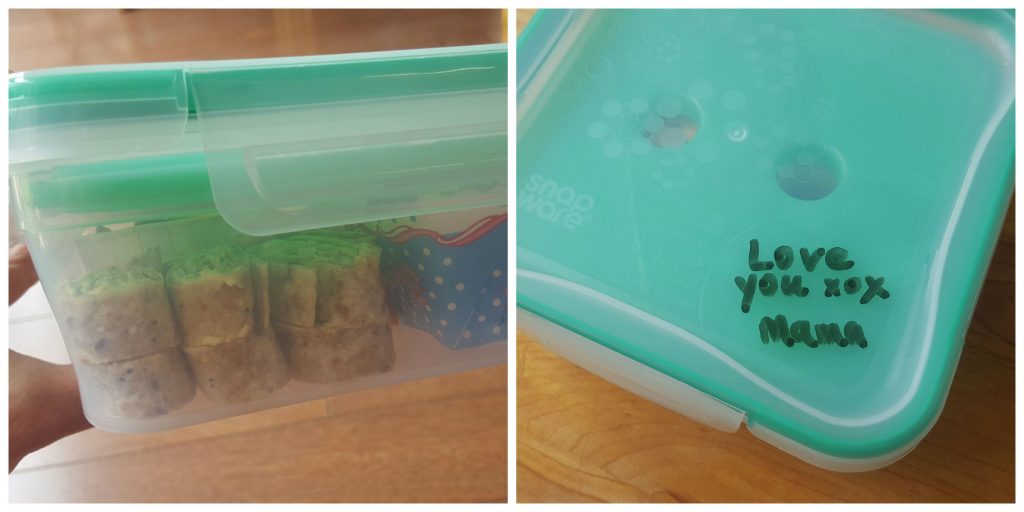 My favourite features on the Snapware collection:
Easy to open lids for little fingers, yay!
Leak-proof lids, double yay!
BPA-free plastics, of course.
Prefect shapes for lunch boxes of most sizes, tested and approved.
Colour coded tops and a space on the tops to write a note, very cute.
And the BEST feature, hands down? Ice packs you can place INSIDE the containers, keeping lunches fresh and cold for up to four hours!
This is my favourite feature because by the time my children have lunch at school, their lunches can get pretty warm, which limits what I give them to eat. These ice packs are a game-changer.
If you haven't committed to a reusable containers for your children for lunch, this is a great collection to start you off. In fact, along with my reusable material bags for dry snacks, I don't need more than this collection for my three boys. You will be so happy with these for lunches, as well as for storing fruits and vegetables for afterschool snacking.
To see the full line of Snapware, visit their website here.
You can reach World Kitchen in a lot of places:
Giveaway:
Snapware is giving one lucky  reader the chance to win the complete Snapware Total Solution 16 piece set (as feature above)! To enter, follow the steps in this Rafflecopter form. The giveaway is open to Canadian and US residents only. The deadline to enter is September 28, 11:59pm. Good luck!