It's hard to believe it has already been over four weeks since I was at Le Westin downtown for the Food Bloggers Conference in Montreal.
Time flies when you're a mama!
If you have ever followed me online during a conference, you know I am on work-mode 24/7. Whether it's sharing pictures of products (and especially in this case, delicious food!), taking selfies with friends and speakers, tweeting amazing quotes from panel discussions, and now more recently, broadcasting parts of the event live on Periscope.
Needless to say, in order to participate in this way, I need high level tools, gadgets and a strong network connection for the best results.
This time, going to a conference felt that much more empowering as a #TeamTELUS advocate. I brought my Samsung Galaxy S6 smartphone, my Samsung Galaxy Note 8 and one charger. That's it! (Ok, I also brought my selfie stick, but I didn't pull it out of my bag!) You may be surprised to know all my pictures at the conference were taken with my phone. I know we all prefer using our phones now instead of lugging around a top notch camera, but let's be honest, some phones out there don't do the job so well.
I have had numerous compliments on my picture quality with my phone. I even blew THE Ricardo away with this picture: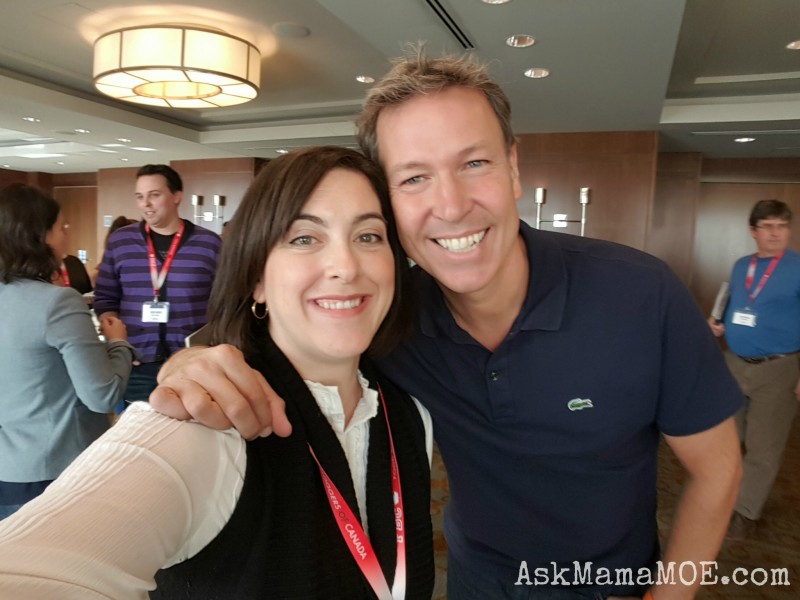 I think that has to be my favourite highlight of the conference. Not only was it a chance to speak personally to Ricardo, but his talk on his career was so inspiring. He was and remains the real deal.
Through it all, this fabulous lady kept it running with humor, authenticity and her colourful wordage!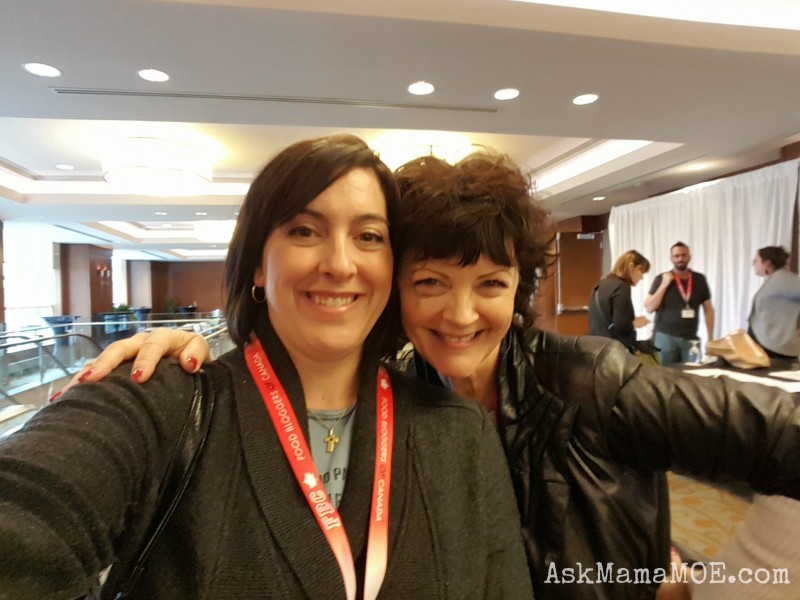 There were so many great moments at the conference. For me, it was my stretch in business because although I write about food and recipes for families, I am not a food blogger. I was welcomed with open arms by the whole community and loved meeting new bloggers that have crafted their niche to perfection. I made the absolute most of it buy networking with other bloggers and brands, broadcasting, tweeting and sharing on Instagram. Here are a few more pictures of my time at #FBC2015:
And if you want to see the broadcasts I did of guest speakers here are the links (PS this was pre-Katch.me):
And there were more…
If you use Periscope or any live broadcasting, you know it can suck the life out of your phone quickly. Well, not for me! I managed to broadcast often and still have enough juice to work well throughout the whole day. I only needed my charger once!
Having my Note 8 allowed me to live tweet and have conversations during the conference with my followers while broadcasting with my phone. Multitasking is necessary at conferences, and I take it seriously!
The Westin had a good Wi-Fi connection so I was always connected in that way, but once I left the hotel, I continued to work on my way home (in a safe and productive way) by broadcasting:
I never have to worry about my connectivity with TELUS. And my plan allows me so much wiggle room with data usage, given what I do.
As special thank you to Ethan Adeland and Melissa Hartfiel for bringing the Food Bloggers Conference to Montreal this year. It was so special to me to attend it this year, and I will hopefully be going next year as well, since I loved it all. For more information on this year's conference and all the sponsors, visit their website by clicking here.
And for more information TELUS and how they can ease you way through connecting in every way for work, visit them by clicking here.
** Please note: Not one picture was edited in any way. These pictures were taken with my Samsung Galaxy S6 phone.
Disclaimer: I am a #TeamTELUS advocate and I have been compensated for this post. As always and forever, all opinions are honest and my own.