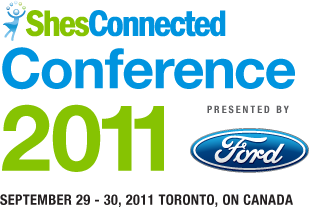 This Thursday I will be attending my first blogging/networking conference in Toronto called She's Connected! I'm very excited and honoured to be invited. So much so, that I have done some leg work to get swag for the mama bloggers attending!
If you have visited my blog before, you know what I am a SAHM of three wonderful children under the age of five, as well as a freelance writer and editor. One of our favourite pastimes is reading books. We have books in every room of the house and there isn't a day that goes by that I do not read to my children.
That's what led me to Usborne Books. I had seen the company at a parenting fair and I absolutely adored the books they were showcasing, so I thought I will have a book party and invite me friends over. It was so much fun! I did it in the daytime, so my other mama friends came over with their children. While the kids played, we sipped coffee, ate banana bread and browsed the books that the Usborne consultant brought for us to see. We all found something that we loved and that was right for each of our children, as well as shopped for holiday and birthday gifts coming up.
After my friends had placed their orders, the consultant told me that I would be receiving $200 worth of free books from what my friends ordered and from being a hostess! It was so great, I was able to build my children's library all in the comfort of my home. Because as much as I love books, bringing my little ones to the bookstore wasn't working out. As well, the consultant knew the catalogue inside out and was able to advise us on books that would be perfect for whom we were buying for. Personalized shopping right at home, it was a fun play date for all!
So then she asked me if I wanted to become a consultant. The first thing I thought in my head was "Seriously? Do you know how busy I am?!" But instead I politely answered "I don't think I would have the time." she then asked me "Well, how much time do you think you need?" And after discussing things a little further, I thought this might be the perfect thing for me right now. So I signed up as a new consultant then headed off on holiday for a month and didn't think too much of it. After coming home, I gave it a go by attending some holiday fairs in my community, representing the books as I had seen my consultant do. And you know what? It was fun! I was meeting other mamas, socializing with different consultants in the same genre, and having some adult time without my children, which I hadn't been doing at all. And to top it off, I managed to make money doing at the same time!
That was about a year ago and I still love doing this as a part-time gig while being a SAHM and freelancing. I do it when I want, how I want, and it never interferes with my family time. If I have extra time to do some home shows, I will. If my child is sick or we're going on a trip, I lay low for that month. It works for me, which is lovely. And the best part is that I can get books for my children at little or no cost.
Your Invitation
So mamas, because I am so passionate about Usborne Books, I decided to kick it up a notch for SCCTO and speak directly to the president of Usborne Books, Canada. I am so excited to announce that he has graciously donated close to 100 books as swag to mama bloggers attending She's Connected! Look out for a certain time at the conference where I will tweet all mama bloggers to come at a select location to collect their Usborne swag, on a first come first served basis.
If you are a Canadian mama or parenting blogger, being a consultant for Usborne Books might be perfect for you too! Think about it: you could host your own shows, attend fairs in your community, do home shows, and to bring it up to SCCTO speed, you could sell Usborne Books through your blog. Whatever works for you. Your community is expanding every day and attending SCCTO is going to magnify that as well. It may be the best time to come on board!
I will have all the details at my swag giveaway location, so be prepared to come with questions and consider singing up – it's really a fun career! I love being able to provide new and educational books to my children at a great discount, as well as spread the word to other mamas about Usborne.
For information before Thursday, feel free to email or tweet me – I will be happy to answer your questions. I'm looking forward to meeting up with all of you great mama bloggers!
Disclosure: I no longer sell Usborne book , but I am still a big fan of them.