You read right. I had the very difficult job of savoring everything on the summer lobster menu at Boston Pizza.
It was a tough job but I was up for challenge.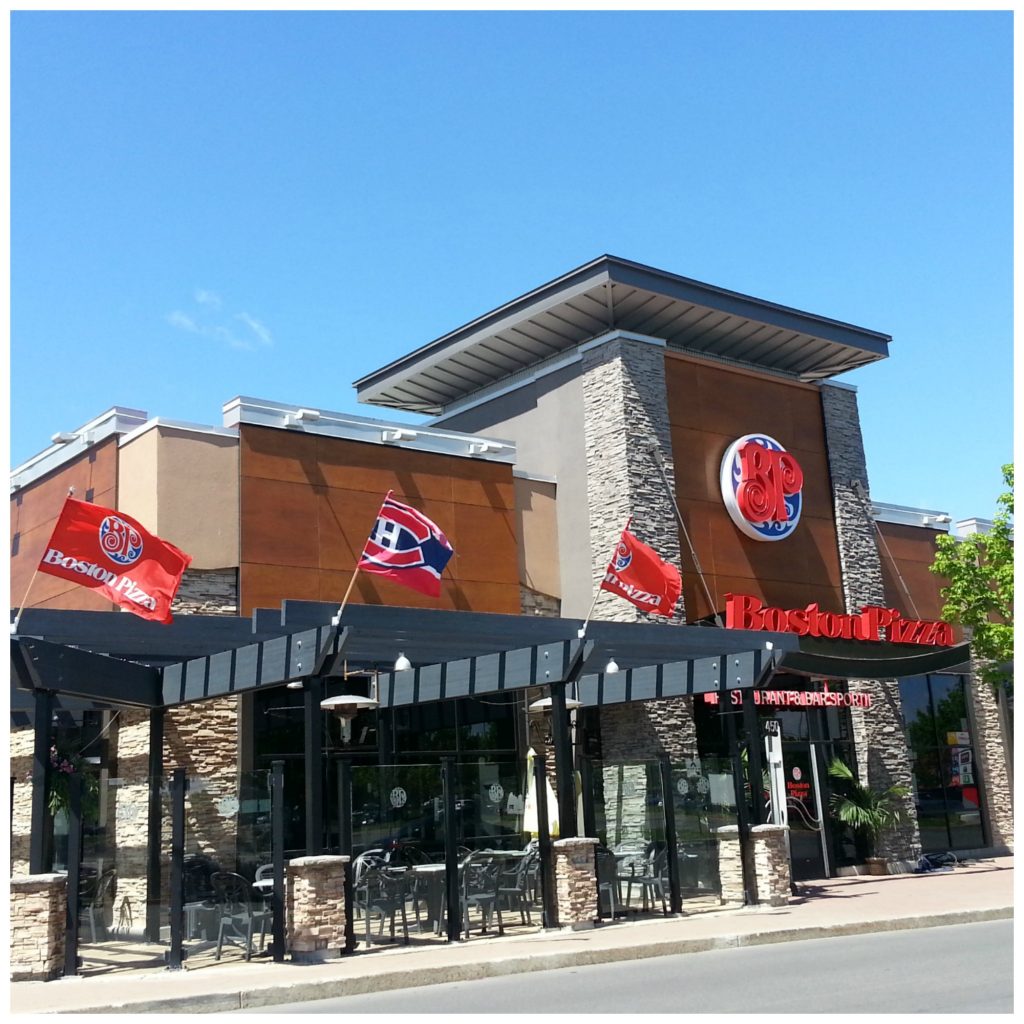 The team at Boston Pizza Quebec invited me for a media day a couple of weeks ago, just before the menu was available. Something that I was not aware of, was that Quebec is the only province in Canada with this amazing summer lobster menu! How lucky are we?!
This was not the first year for the lobster specials at Quebec's Boston Pizzas, but it was a first for me. I had only ever been to a Boston Pizza once, and it was for…you guessed it, pizza. In actual fact, Boston Pizza is celebrating 10 years in Quebec this year, and a whopping 50 years in Canada, with 365 restaurants across the country.
I was delighted to try all the amazing summer dishes filled with lobster. And this year, three new dishes were added to the lobster menu. It was dreamy.
Given that I have young children, I was eager to see if there was something on the menu that children would love too. And there is: lobster pizza! The menu really has something for everybody, depending on your tastes and portions. And while I enjoyed everything I tried, I definitely had some favourites.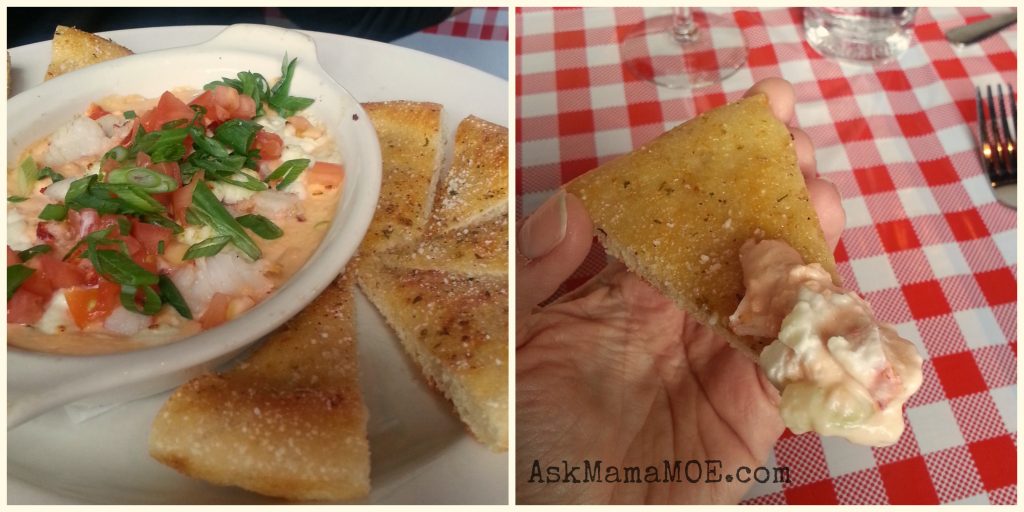 The lobster dip was out of this world. It's a lobster and goat cheese combination, with green onions and chopped tomatoes on top, warmed up and served with pizza bread. The platter is big enough for a large family as a starter, or to share with friends. This is a winner in my books. And if I wasn't being such a lady at the event, I may have very well cleaned that dish down to nothing.
I was clear on my feelings about the lobster tacos the moment I tried them on Twitter: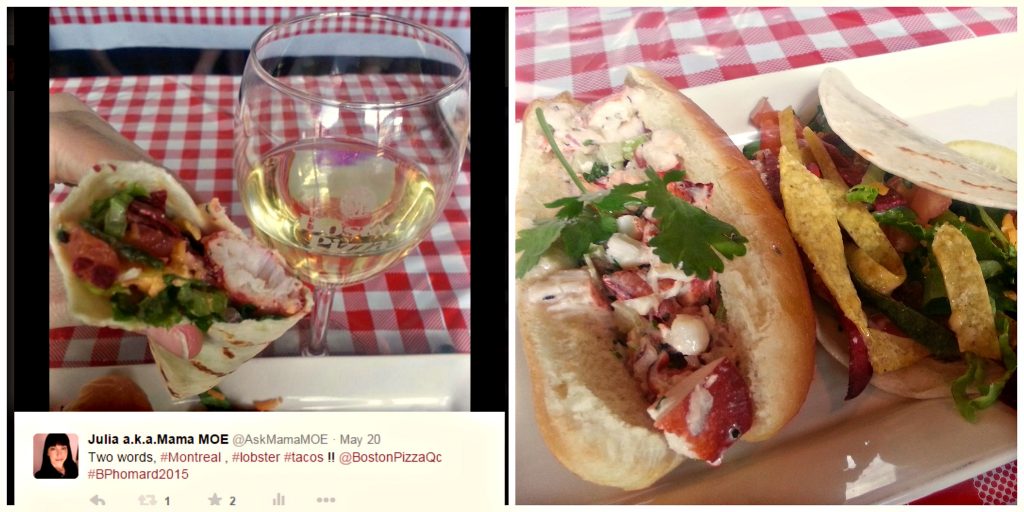 They were really good! The sweet chili sauce gives it a little punch and the portion is perfect with three tacos for a main meal. If you like lobster and tacos, you will love these!
If you like lobster rolls, the Boston Pizza lobster sandwiches were very nice. They weren't too spicy, which made me think they are perfect for kids as well. But I think, if you are going to bring your kids to Quebec's Boston Pizza to try this menu, you have got to get the lobster pizza. You can choose between a white crust or a multi grain crust too (love that). Not only will kids find a lobster pizza different, but they will love the taste (and ps, if you want more lobster on any of these dishes you can actually add another 1 oz or 2 oz for an additional cost).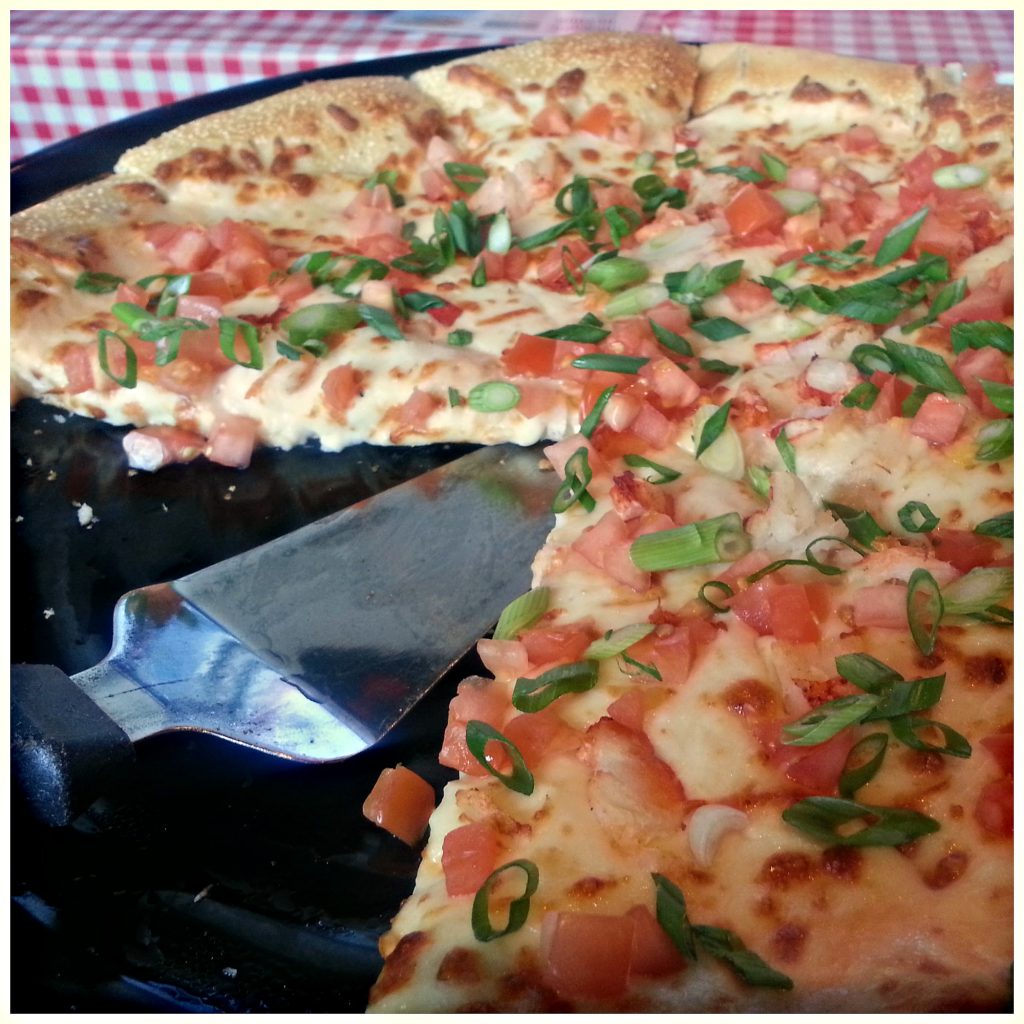 And for the ultimate dessert: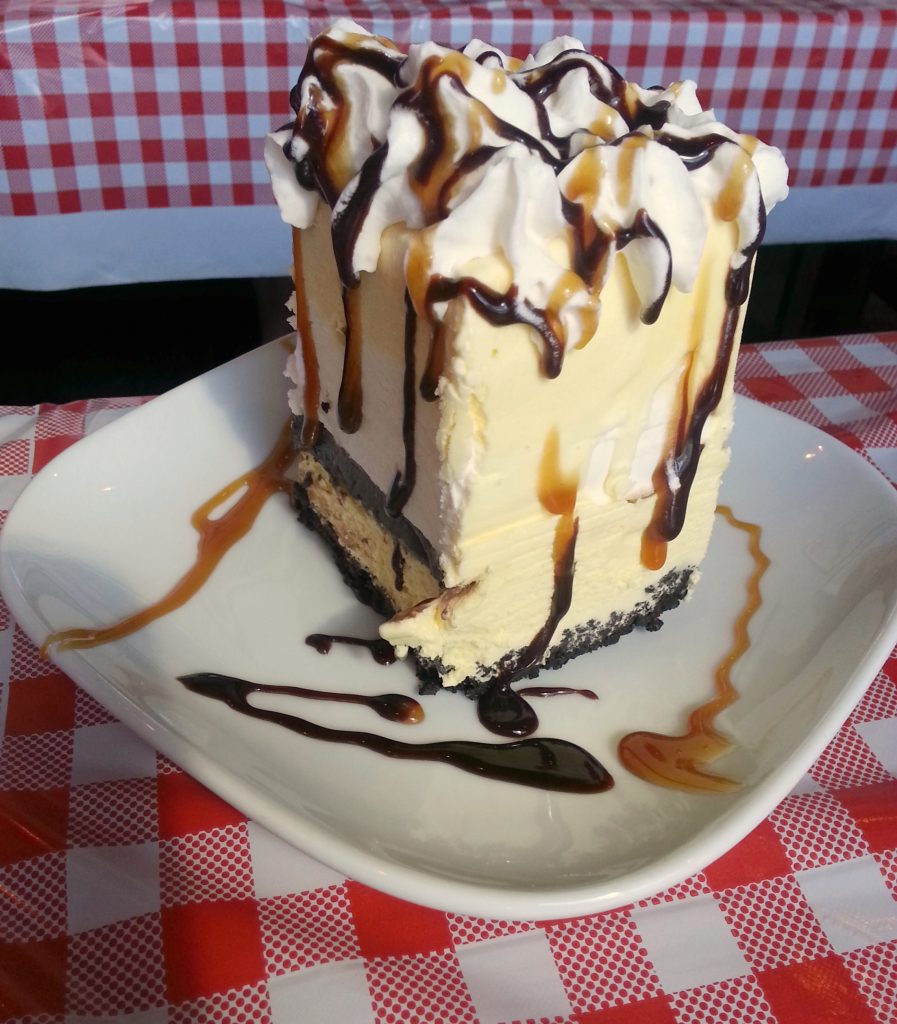 They call it the Boston Cream Piescraper! Think Boston cream pie meets ice cream cake, with a chocolate cookie base. There was no way I was going to finish this dessert, but I tried! It was amazing, and one serving would actually be perfect for my whole family.
The lobster menu is available in Quebec Boston Pizzas until July 5th or until quantities last. I recommend going with your kids before it's gone!
For more information and locations visit Boston Pizza on Facebook or their website.