I have a secret confession.
One of my first college jobs was a gift-wrapper at a boutique in a local shopping mall. The boutique specialized in soaps and creams and was buzzing during the holidays with personalized gift baskets – made on the spot. That's right.
Being the young one that was hired strictly for the holiday rush, I would go to the back when people made their purchase and saran wrap their selection with a hot blow dryer and added a bow or two. And while it looked sweet and you could see everything that was chosen, I vowed that holiday season to always try and wrap presents for my friends with pretty wrapping paper and/or tissue to add the element of surprise when they received their gift.
With time, I grew to fully appreciate all that Hallmark has to offer in their beautiful cards, wrapping and bags. Every year, I have the privilege to receive a part of their gorgeous holiday collection and I am always blown away by their new designs. This year, I feel they have outdone themselves with their new cards and gift bags.
Just look at these beauties!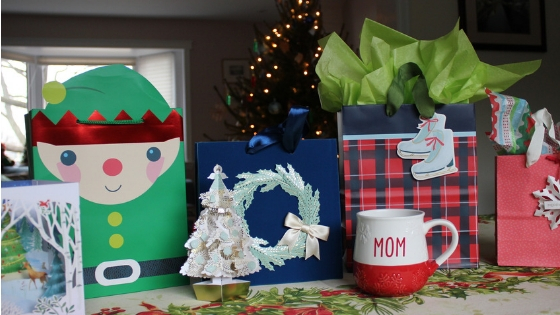 I just adore the holiday and Christmas stand-up cards that convert into a sweet decorative display that can be saved for the following year.
Now, as a Hallmark Ambassador, I get so many of these beautiful cards, I thought to do something extra special this year. The postal strike kind of threw off my idea, however, I am not giving up! I have decided to mail out these cards to YOU with a special something. To learn about how you can participate, visit my Instagram.
Gifts for Everyone
I am so excited to gift these items this year. Whether it's a teacher, a volunteer, a friend or a family member, there really is something for everyone, young and old. These are some of my favourites.
Interactive Santa Plush – ($24.99) We love receiving and gifting these singing plushes every year! Speaking of which, it's the 15th Anniversary of the Hallmark Snowman and they created a plush ornament – ($19.95) This soft ornament brought a smile tot all our faces when we opened it up! A mini version of our favourite singing snowmans to hang on the tree.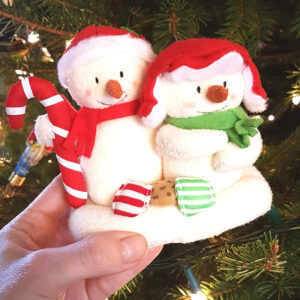 One thing I will keep just for me is the new Mom mug ($15.99) – It's a beautiful reminder of my most important role from a brand I cherish. This mug is also available with other important titles like Grandma, Grandpa and Dad.
Snowman memory game ($16.99) – I love that this memory game is themed for Christmas – it's a great portable game to have during he holiday break for little ones.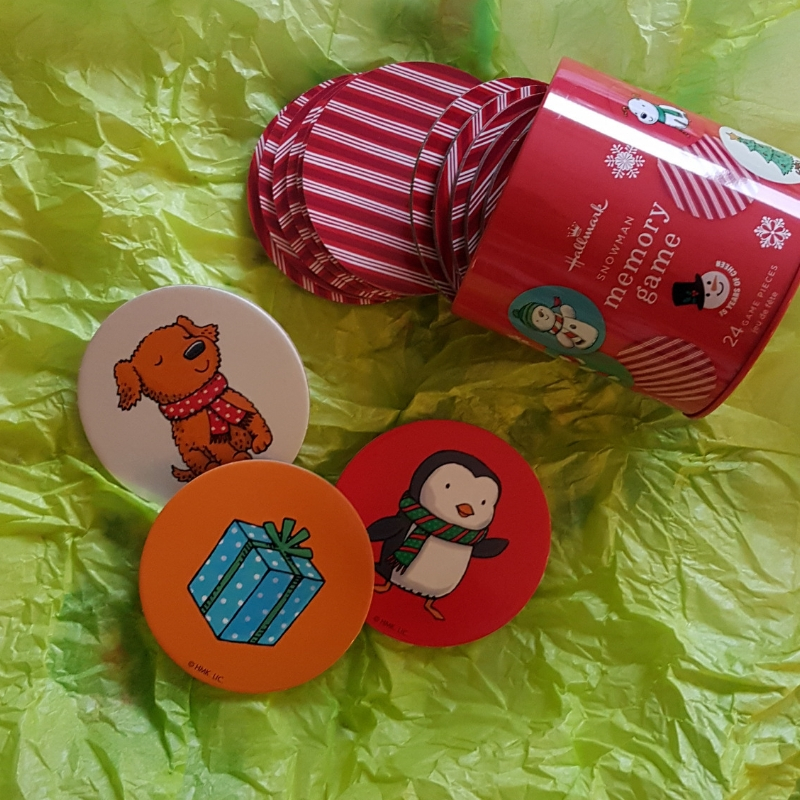 The Woven blanket ($29.99) and Merry Christmas Pillow ($32.99) just magically make our living room couch Christmas ready. I always hunt for a sweet pillow for Christmas but have never been so lucky – so happy with this one!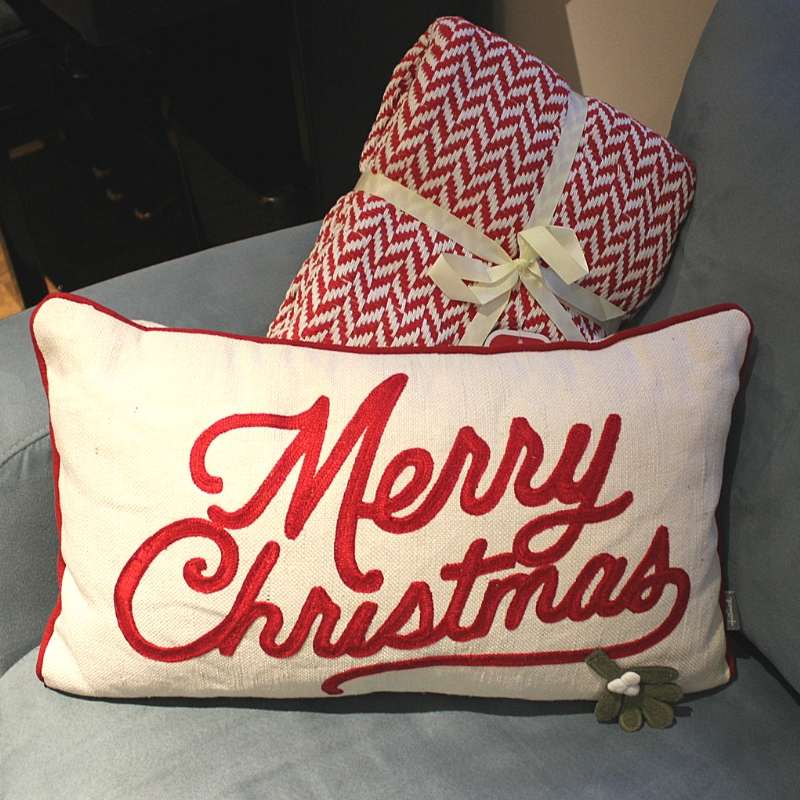 Heritage Glass Blown Ornament ($39.99) – I have been blessed with the Italian glass ornaments from my grandparents and I know how precious they are. This ornament is a new treasure for my family, and a lovely gift for a family this Christmas.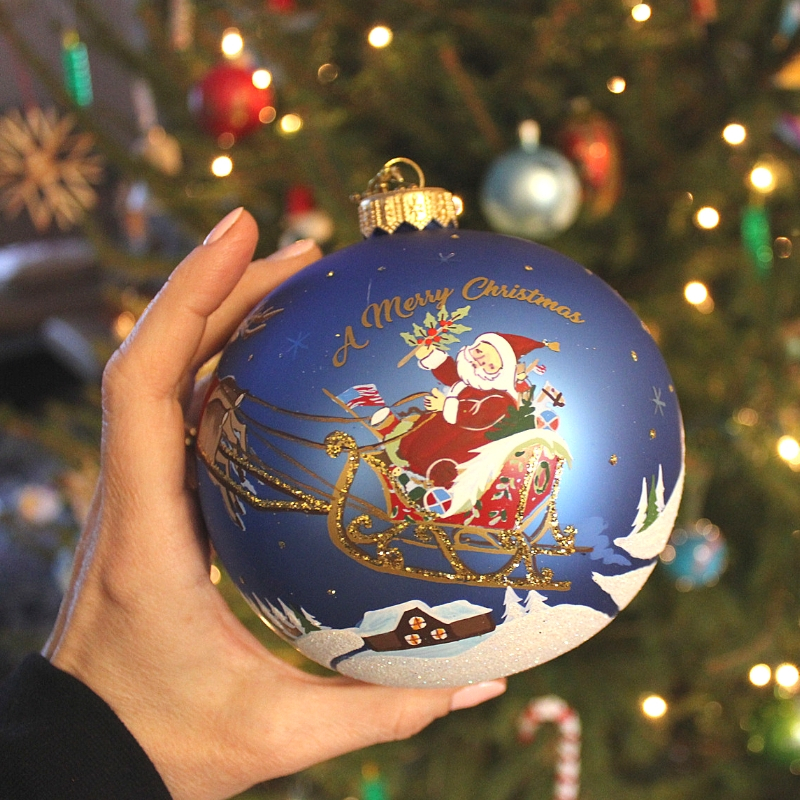 Itty Bitty Calendar ($39.95) – Trust me when I say I have looked high and low for a material wall hanging that was nice to look at, a good quality and a substantial size. This is it! I love that you can change what you put inside each pocket every year. Next year, we will place our little messages for family activities inside. What would you place inside?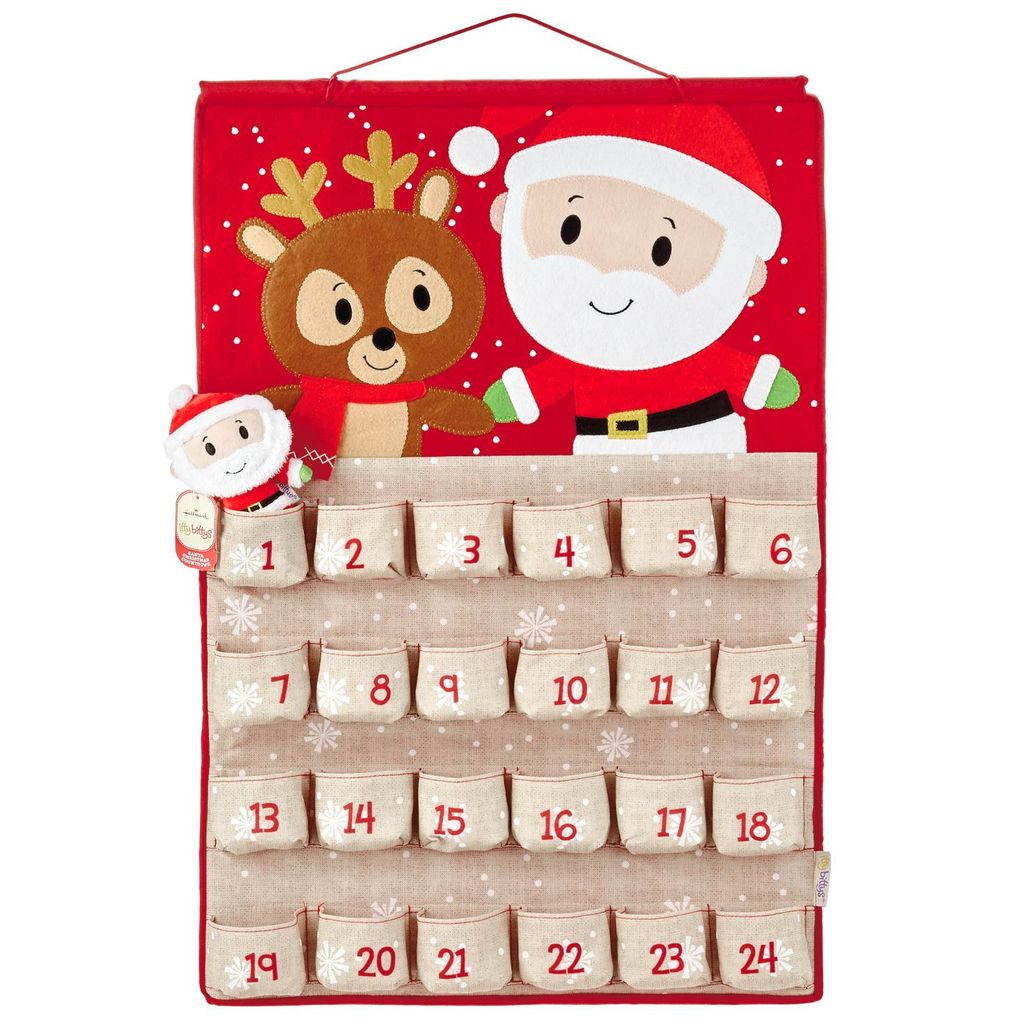 Giveaway!
One lucky reader will receive a Christmas Advent calendar for next year and years come!
To enter, fill you the Rafflecopter form below. Be sure to answer the question, what is your favourite Christmas childhood memory?
You must be a Canadian resident to win. Deadline to enter is January 4th, 2019.  Good luck to everyone!
Disclaimer: As a Hallmark Ambassador, I was gifted items in exchange for my post. All opinions are honest and my own.