Do you have a Christmas album collection?
Nowadays, listening to Christmas music is easy. There are so many choices of streaming radio stations or using apps like Songza with playlists all set for you. There's even a radio station in Montreal that plays Christmas music around the clock from mid November until Christmas day. But there is something very familiar about listening to an album from start to finish during the Christmas season.
As a child, I remember pulling out the Christmas records (yes, records) and hearing the crackle of the needle hitting the disk and waiting for the songs to start. And no matter how clear the music is today with the latest of technology, there is still nothing like that nostalgic sound that built up anticipation for the songs I loved.
I have managed to purchase most of my favourite Christmas albums on cd over the years. I always start off the season listening to Bing Crosby and Frank Sinatra. For light music in the background during the day, I like to have instrumental Christmas albums on.
There's one album I'm missing in my repertoire, and every year I say I'll pick it up. I think this year I will get it because I just love the memories it draws up from my childhood. Here it is: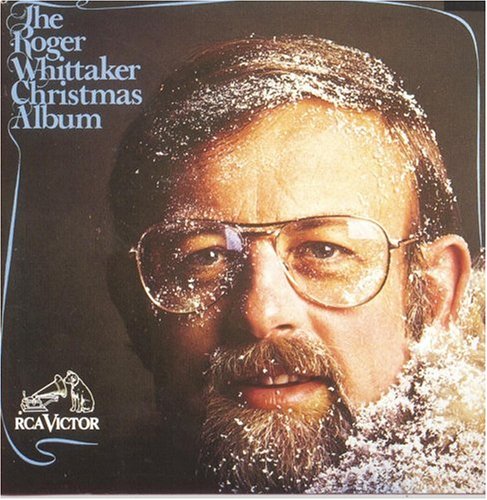 The Roger Whittaker Christmas album was a staple in our home. I think my children will enjoy the music as well. The song I remember the most is Hallelujah, It's Christmas. I also remember the needle getting stuck on this song. I guess we played it a lot. I know my children will love the song Darcy The Dragon and Momma Mary.
Is there a Christmas album you grew up with that floods you with nostalgic memories?  I'd love to read your favourites in the comments below.