Ever imagine what it would look like if a grown man was slow dancing with a giant cricket? Or have you ever dreamed that your watering can transformed into a robot picking flowers? How about watching two loving hummingbirds exchanging beaks?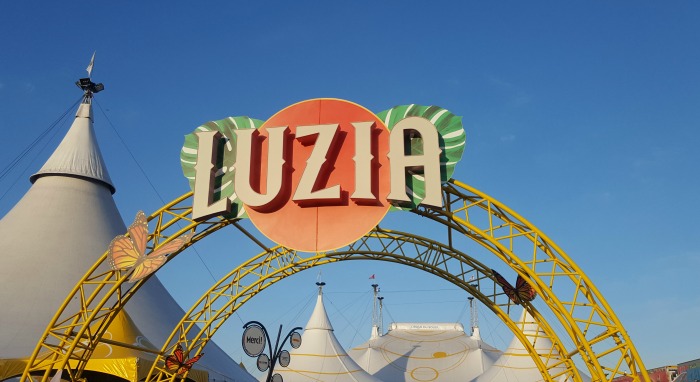 Not in my wildest dreams could I have I thought up all that was created in the world of Luzia, Cirque du Soleil's latest masterpiece, launching its world tour at the Old Port of Montreal this summer.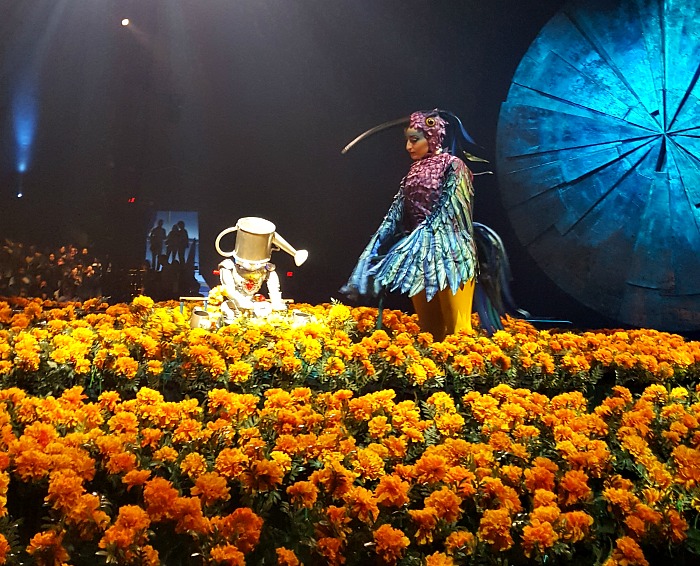 As you may know, I have been a long-time fan of Cirque du Soleil for so many reasons. A Montreal treasure, Cirque du Soleil runs different shows around the globe, delighting audiences with its sheer talent and creativity. Between the costumes, the music, the acrobatics and the story, you are transported into another world that you won't soon forget.
If you go to see a typical big top circus that crosses the countryside, you are pretty much guaranteed certain acts, and they most likely have not changed for decades. A circus can only be changed so much…. An acrobat can only perform so many stunts, a contortionist can only be a certain size and contort in so many different positions, a juggler can only juggle so many pins…right? Wrong. If you are one of those audience members that has concluded after a couple of shows they are all the same, you are in for a very big surprise.
As a special birthday gift from Evenko and Cirque du Soleil, I was able to  make a date out of my Luzia experience with my oldest son, who was thrilled to have one-on-one special time with me. We entered the area of Cirque du Soleil at the Old Port and the vibe was fun and energetic. I captured it here in this picture, one for our family album:
Cirque du Soleil is ever-changing and evolving into new and amazing pieces, and Luzia has topped them all with completely new additions. Until now, the only water show performed by Cirque du Soleil has been "O" in Las Vegas. Many have gone to see it since it has been extremely unique in elements. And there have been water acts within other shows, such as Amaluna. But in Luzia, the water is the star of the show and "rain predicts the future".
I don't want to give away too much but let me just say that you have never seen a water performance such as this. Roughly 80% of the performers work with water in some way during the show and it is captivating.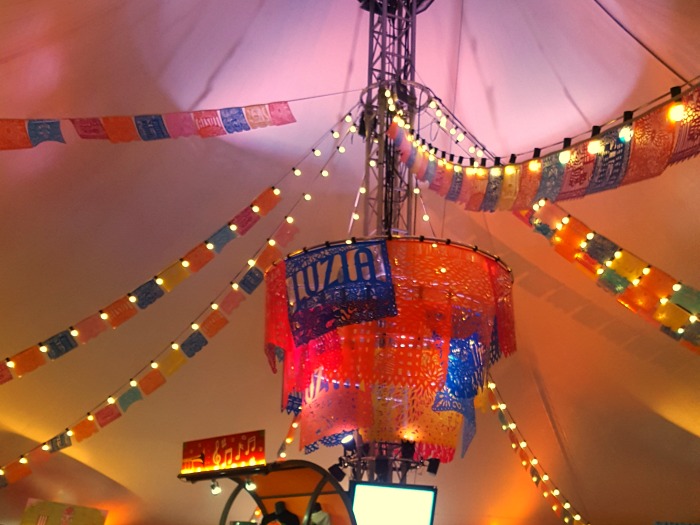 The theme of Luzia is "a waking dream of Mexico". The music is phenomenal. I knew immediately when we were listening to the opening act that I would purchase the cd for my collection (you can go an have a listen on Cirque's Luzia page). Every song is full of life. Mexico's artisanal craftsmanship is amplified with vibrant colours and details in the set designs and costumes.
Is it family-friendly?
Absolutely! Every part about Luzia is great for the whole family. The only performer that got me a little queasy, if I'm being honest, was the contortionist. He was very good at what he does and it freaked me out a bit…! Other than that, every performance had so much to show and nothing was scary in any way. If you have very small children, I wouldn't recommend it simply because of the length, but this show is excellent for children. In fact, this is another reason why I love Cirque du Soleil. Children see a form of art that is entertaining, unique and very much "outside the box". And I would venture to guess that after seeing Luzia, children walk away with the sense that their imagination is limitless. And isn't that the real goal of art? To stretch our minds into seeing life a whole new way?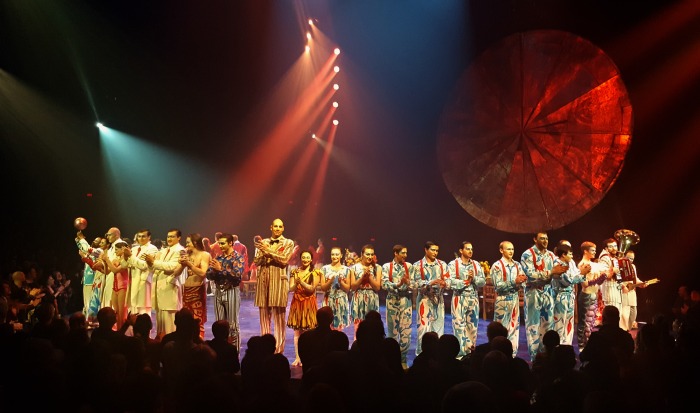 So because I loved it so much…
Giveaway time!
The wonderful people at Cirque du Soleil and Evenko have graciously offered a family pack of four tickets for me to give away here to one of my lucky readers!
To enter, follow the steps in the Rafflecopter below. Please note the giveaway tickets are for the 8pm June 15th show in Montreal, so you must be available on that date.
Good luck to all! And since there is a quick turnaround on this giveaway, be sure to enter often!