Do you listen to podcasts? I used to be a loyal listener and I loved being able to fit 20-40 minute listens into my day. Somewhere between having kids and having a different routine with technology, I lost track of podcasts. But it is something I really enjoyed and would appreciate if I could make time for them again.  When I was at Blissdom Canada, there was actually a panel discussion about podcasting and vlogging and how easy it is to start making them and how different it is as an outlet.
Through my Montreal blogging group, I was introduced to the fabulous Sherley Joseph. She is just a delight and I am so happy we have had a chance to get to know each other. With a background in radio broadcasting, Sherley and her husband Clove have been posdcasting for some time now with their show, Chonilla. A little while back, at one of our meet-ups, we were talking about our work and how things were going. Recently, Sherley and Clove have started doing Open Mic Night on CJAD800 here in Montreal, on Saturday nights. And in passing, she asked if any of us would want to go on the show with them and talk about blogging and social media. I volunteered right away because I knew it would be a blast.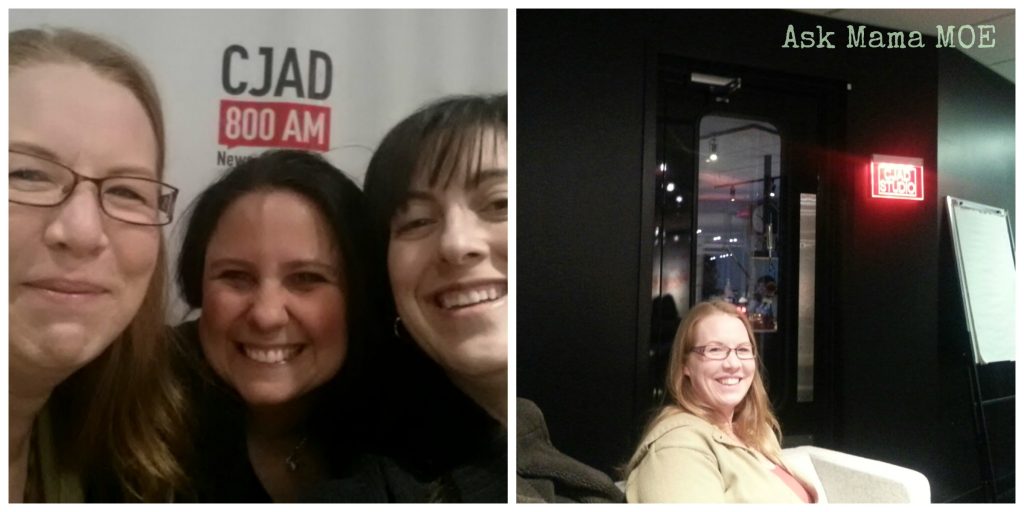 So last Saturday, my friends, Tanya Toledano of MontrealMom.com, and Corinna Rake of OnlineEmpowermentFormula.com and I carpooled over to CJAD to chat with Sherley and Clove. I had never been to the station before in all my years in Montreal. And I also was never on radio before, so I was very excited.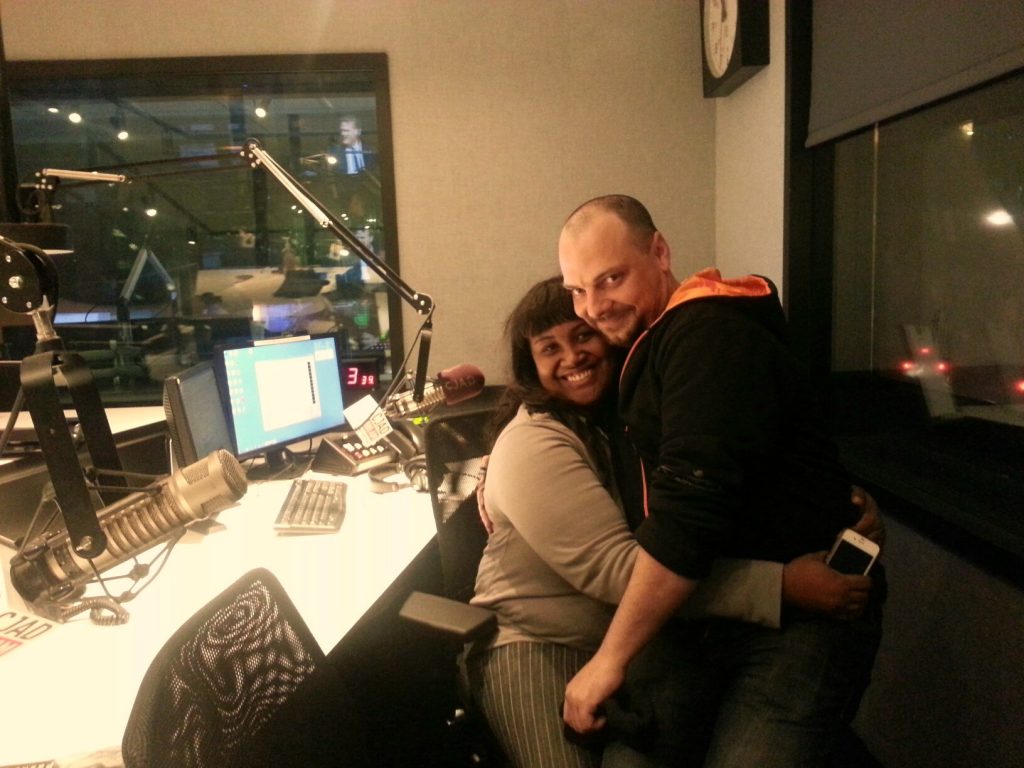 Sherley and Clove were fantastic. They made us feel comfortable and any stress we had of being on live radio melted away thanks to their comfort in their field. Sherley was well prepared and gave us some really great questions and topics to discuss. We had a really nice time talking about what we all love.
To listen to the show, click here. Tanya, Corinna and I come on at 53:00. Let me know what you think!
Thanks, Sherley for having us on. It was so great, I loved it!
To hear more of Sherley and Clove visit their site for a list of all their shows and podcasts.
And if you are on Twitter, you can connect with us all:
Me: @AskMamaMOE
Tanya: @Montreal_Mom
Corinna: @CorinnaRake
Sherley: @sherasaurus
Clove: @clovasaurus
And for Sherley&Clove together: @Chonilladotcom
(thought this would make Clove happy, Sherley!)