It is exactly five days away from Christmas and do you know what my wonderful husband asked me yesterday? You guessed it: "What do you want for Christmas?" (Now?!)
My staple answer to him as well as my three little ones is always: "whatever you give me I will be so happy". And of course it's true. Really, it is! I love when my children put an effort into making something for me (usually with Papa MOE's help). It shows they thought of me and, for me, that's perfect. And again, for my husband, I always tell him that I'm not hard to buy gifts for and I would be happy with anything he gave me.
I start Christmas shopping around springtime. This means, if I see something I know someone close to me would like, I try to buy it and put it away until the big day. So by now, I have bought the gifts for my husband, my children, my family and friends, and all the other special people in our lives.
But when I was asked by Global Television Montreal for an answer, I was stumped!
Unique gifts for mom…and then I collected my thoughts and realized some gifts I already had and used lovingly each day, and others I had put in my back pocket as an amazing luxurious gift for 'some day'. Here is what was showcased for the morning show with Camille Ross:

1) Shutterball – As you may have heard, the 2013 Oxford Dictionaries word of the year is "selfie" (it's true!). And with that comes new and innovative ways to take selfies. There are a couple of versions on the market, but I think this one is so cute. Shutterball is a wifi remote that works with its own app that you download to your smart phone or tablet. It is easy to use and is small and compact. And not only can you take selfies without distortion or an arm in the picture, you can also use the remote up to 60' away! I thought this would be fun for a holiday party – you can prop your tablet or phone on the mini stand it comes with and ask your friends to take their own photos at the party – a little photo booth, if you will. I found the Shutterball at Walmart for $20.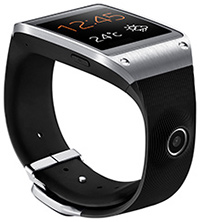 2) Samsung Galaxy Gear – I'm a real gadget mama, so I am very excited to be test driving the Samsung Galaxy Note 3 and watch for the next couple of weeks. The Note 3 has a great big screen which is perfect for watching shows or checking your emails on the go. It comes with its own built in stylus, which is also great for jotting things down.
The smart watch, or Galaxy Gear, is an accessory to your Samsung note or smart phone, which means you can have your Galaxy note or S3 or S4 in your bag, and use the watch for almost anything instead. Moms on the go can wear the watch to keep up to date by taking pictures, answering phone calls, and even sending messages! I can't wait to give you a full review on my experience with the devices in a couple of weeks. But for, now, I already am smitten for the gear. The Galaxy Gear is $329.99 and the Note 3 can vary in prices, depending on your TELUS plan.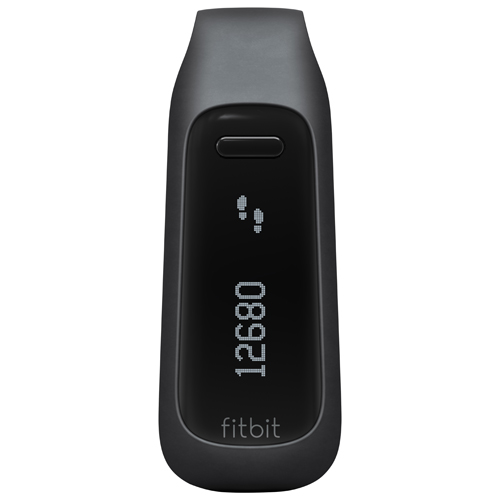 3) Fitbit One Activity & Sleep Tracker – For the mama who is active or even for the mama who wants to get more active in the new year, this is a great present. The very small Fitbit is a handy helper to better health. It's an activity tracker that can record your steps, distance, calories burned and stairs climbed to help you achieve your fitness goals. It also monitors your sleep patterns and can wake you with a silent alarm. And through wireless syncs, the data can be sent to your computer or Bluetooth device, making it easy to see your progress and stay on top of your goals. The Fitbit can be purchased at Best Buy for $99.99 
4) Jamberry Nail Decor   – This is fantastic: it looks like you spent hours at the salon, is as thin as a real coat of nail polish and lasts up to two weeks. There are over 300 designs now so choosing is so much fun. There are full patterns, or simple French tips like the ones I wore on the show, as well as solid colours. For $17 Jamberry saves time, money and makes you look fabulous with little effort. I bought different styles for some tweens for Christmas and I'm sure they will love it! And since they are non-toxic, I feel confident in giving them as a gift.
5) Personalized Jewelry – local artist, Kate Hubley is a gemologist and the jeweler of K8 Jewelry. I've been admiring her work for some time now and one of the pieces I thought was special was her custom made jewelry for mamas. She takes drawings that your children have made, sizes them down and places them in pendants made of sterling silver and resin. The result is so personal and absolutely beautiful! These types of custom pieces start at $129.00, and the turnaround time is approximately 48 hours (so there is still time for Christmas!) For more information and to see her other gorgeous pieces, click here to visit her site.
6) Beauty by Mail – TopBox is a Canadian company based out of Toronto that has created beauty subscriptions for women. The idea is that each month, a new TopBox arrives at your door with four beauty product samples. It's a great gift that keeps arriving for the whole year. Subscriptions are $12/month.
7) A conference day – Depending on the mama, some are interested in different workshops and conferences in their interests. There is a workshop happening January 28th by entrepreneur extraordinaire, Ellie Borden, of Raw Goodies. Ellie is a certified life coach and her talk will be about motivating you for 2014, in order to keep your resolutions. To attend the conference you must register and the talk is $45.00. Click here for more information.
8) Wine O'clock – The Wine Collective is a service of professional wine tasters that send you the best ones to your door every month. Subscriptions range from $62 – $156 and depending on the package you choose, you will receive 2-6 bottles per month. For more information visit winecollective.ca
Since I wasn't able to get through all the ideas I had for gifts, stay tuned for another post of those that didn't make it on.
For those who managed to get up and watch Global TV Montreal, thank you for your support! (I will send out a link to those who missed it soon!)
And thank you, Global TV Montreal, for inviting me on!
Happy Gift Giving to the mama in your life ( I hope this helps!) 🙂