Just a few short weeks ago, the ninth edition of Shopping From The Heart took place and it was bigger and better than ever! On May 9th, 2019, we celebrated our ninth SFTHmtl event.  We are thrilled to announce that it was a roaring success! With the help of Donna Saker and The Beat 92.5, the event was pumping from start to finish.
There were many returning attendees as well as so many new faces, it was a pleasure to see how much SFTHmtl has grown over the years.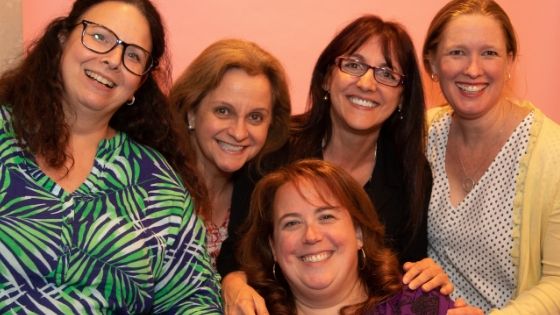 So many people before, during and after said to me, as in years prior, that Shopping From The Heart is an event unlike other events in that you can feel the positivity between women coming together and helping each other in every way. This is what we always wanted for this event and we have stayed true to it since the beginning. Bita and I made sure to keep our original goal in mind; to help women entrepreneurs have a place to network and get their business known in the community. This year, I had the pleasure of having a Mother's Day segment with Joanne Vrakas on Breakfast Television for that purpose. To see it and read about the vendors I showcased, click here.
As well, since the very beginning when I knew we as women can create immense waves when we join forces, our second, and equally important goal, was to give back to our community. Since the very start, nine years ago, we have been giving back to hospitals in our community. Our humble beginning was in a church basement in Lachine and that very first year, we raised over $1000 for charity. Every single year, our proceeds have grown, and this year was a major jump, thanks to our incredible community.
This year, Shopping From The Heart raised $7600 for the Lakeshore general Hospital Foundation!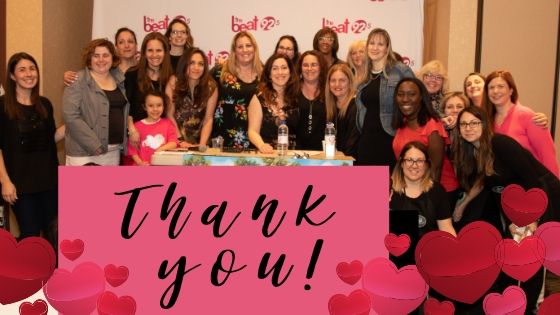 This is magnificent, and it could not have happened without everyone working together. From the vendors who reserved their spot for the night, to the sponsors who gave such generous donations for our raffle and silent auction table, to the companies who came and sponsored our event with food and drinks, to the attendees that shopped, bought raffle tickets and bid through the night, everything together made it happen!
To see a full list of sponsors, please visit our SFTHmtl event page by clicking here.
It has been a pleasure to be a partner of the Lakeshore General Hospital Foundation for many reasons, but mainly because we can see the results first hand as we keep working together. This year, it is with immense pride that we can announce our donations will be going to the hospital's birthing center. With each piece of equipment and new technology costing a great deal, our contribution will help the birthing center with items such as breast pumps and resting room upgrades, phototherapy blankets for jaundice babies, new generation bassinets that allow mothers to pick up their babies while they are still in bed, reclining chairs for partners in the rooms, and a centralized monitoring system to follow mothers and babies when they are out of the room.
Personally, I am proud to help in the birthing center that housed me and my soon-to-be-born twins years ago. I laid there on bedrest for five weeks, waiting, sometimes patiently, but many times impatiently! The staff of nurses and obstetricians were my little family, caring for the three of us 24 hours a day. With daily checkups, checking on my twins, listening for their heartbeats and making sure I didn't get up (so hard!), I was cared for in a moment when I needed it most.
Now, all these years later to be able to help the very location that I was in for five weeks is a wonderful feeling. And that only is made possible thanks to the generosity of my community coming together for Shopping From The Heart.
Next year, we will celebrate a decade of giving back with our ten-year anniversary event! We hope you will follow along as we plan BIG things for our big year.
To read more about SFTHmtl and its evolution, visit the category link above.
And to see more fantastic pictures from Kreative Memories Photography from our night, you can check out our Facebook page here.