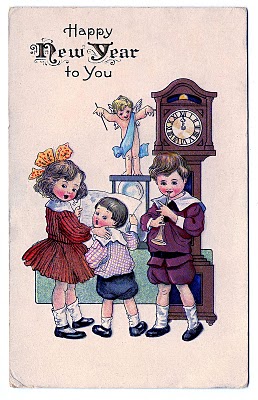 As long as I can remember, New Year's Eve has always been a pretty hyped up expectation and usually fell flat on its face. But since my kids were born, that changed.

Whether it was watching them sleep when the clock struck midnight when they were a baby, or whether it was having them wake me up in the morning to them screaming "Happy New Year!", every year has had a special moment of happiness because of them. Just knowing they were the biggest part of my year closing up and having my heart filled with wonderful memories of the year gone by, makes me hopeful and excited for the year to come. Although they are fleeting, as all mamas know, they are moments. And they are what keep me shining through the year (with little sleep and lots of caffeine!). Holding on to these moments is the greatest gift I could ever receive.
To all of my loyal readers and to my newest readers passing by, I wish you all a very Happy New Year with moments of love, happiness and laughs with your children.
Ask Mama MOE will have new and exciting things taking place in 2013 and I am looking forward to sharing it all with you!