A while ago, I took a little bit of time and made this handy greeting card organizer.
I can't tell you how many times this has gotten me out of a jam when a card was needed for an event or holiday. My only downfall can be when I don't replenish the folders!
Here's what you will need:
An office supply store file folder container
File folders (colour coded works best)
Labels
3 or more greeting cards for each category
Extra stickers and stamps
Now all you really need to do is assemble the file folder in a way that works best for you.
I chose to divide my greeting cards into different holidays as well as various birthday categories.
Here's a simple list to help you get started (pick and choose what works for you):
Christmas & Hanukkah
Valentine's Day
St Patrick's Day
Easter
New Baby / Baptism
Mother's Day
Father's Day
Halloween
Graduation
Birthday (young)
Birthday (adult)
Feminine
Masculine
Anniversary
Sympathy
Thank You
In my files, the greeting cards in the feminine and masculine file are blank, so they can be used for almost anything. I also have some fancy stationary at the end of my files, for any longer letters I might add to a greeting card. You can also add some stamps and stickers at the back as well.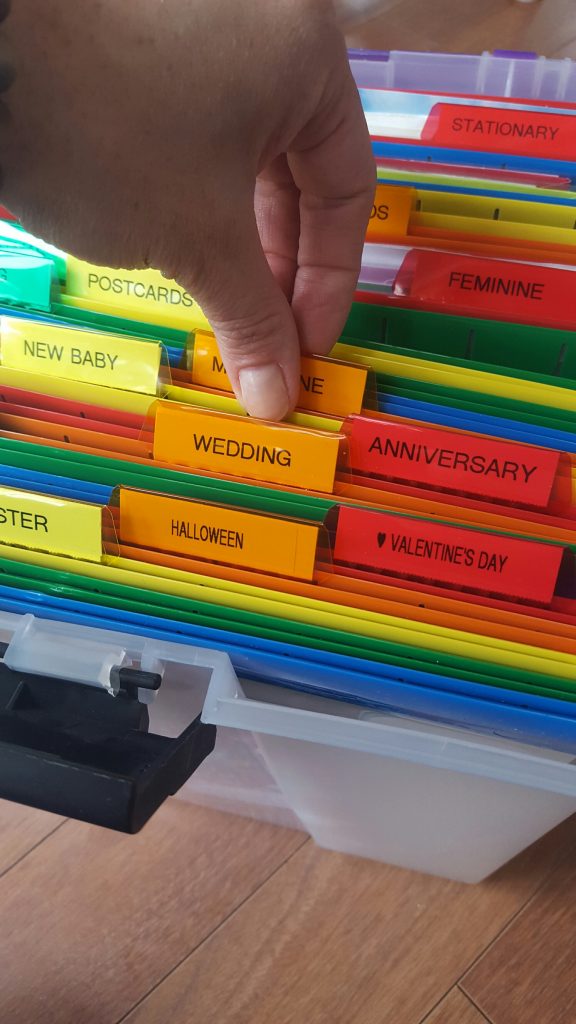 I think the hardest thing about keeping up with the art of writing a letter to someone is just being organized and having what you need when you need it. This file folder helps me out a lot!
I've been taking the Love Hallmark 7 Card Challenge and it's been really fun deciding who to give what card to. I managed to give a birthday card to my uncle, mail a special card to my little nieces with a gift, and I have a few in the mail for other special people in my life. So tell me, if you had seven beautiful Hallmark cards, who would you send them to?
The folks at Hallmark Canada want to help you get organized and ready to send out some lovely letters to special people in your life. One lucky reader will win a Hallmark set of seven various cards similar to this: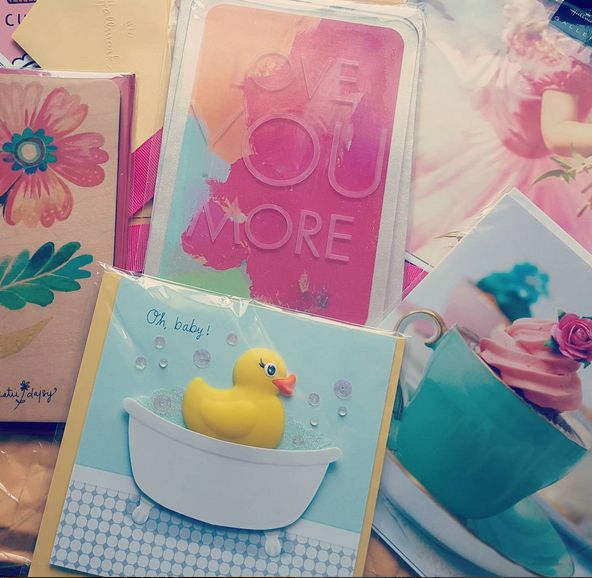 These cards come from three lines of Hallmark cards: Hallmark Signature Collection, Hallmark Shoebox and Hallmark Gallery, ranging in price from $2.99-$8.99
To enter, simple fill out the Rafflecopter form below. The deadline to enter is October 11th, 11:59pm. This giveaway is open to Canadian residents only. Good luck!
a Rafflecopter giveaway

 Disclaimer: As a #LoveHallmarkCA Ambassador, I was sent greeting cards to facilitate this post. However, all opinions are honest and my own.