It's no surprise to anyone, we love dogs. Right now, our family is fully immersed in puppy life and loving it. The trials and tribulations of a dog's life was written over a hundred years ago in the classic book, The Call of The Wild, by Jack London. The story has been adapted many times on screen over the years, but now, we will have the chance to discover Buck and all the other animals in CGI.
Here is the official trailer:
Adapted from the beloved literary classic, Twentieth Century Studios' THE CALL OF THE WILD vividly brings to the screen the story of Buck, a big-hearted dog whose blissful domestic life is turned upside down when he is suddenly uprooted from his California home and transplanted to the exotic wilds of the Alaskan Yukon during the Gold Rush of the 1890s. As the newest rookie on a mail delivery dog sled team–and later its leader–Buck experiences the adventure of a lifetime, ultimately finding his true place in the world and becoming his own master.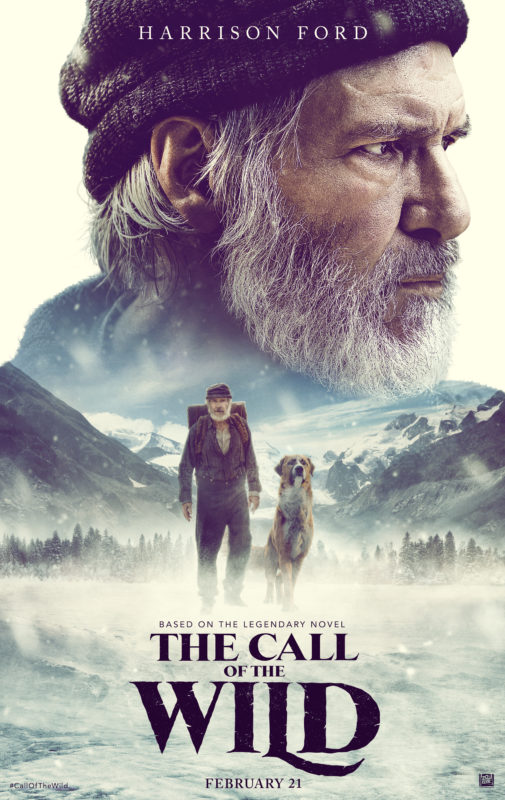 Advance Screening Giveaway!
Four lucky families (4 tickets each) will be able to come to the Montreal advance screening of Call of the Wild on Thursday February 13th, at 7:00 pm at the Scotiabank Cinema.
To enter, leave a comment below telling me your favourite human trait that dogs seem to have. That's it!
For extra entries:
Follow @ask_mamamoe on Instagram
Share this giveaway in an IG stories and tag me (@ask_mamamoe)
Follow @AskMamaMOE on Twitter
Share on Twitter. Here is the text you can use to share: " I just entered to #win a family-pack of tickets to see #CalloftheWild in #Montreal with @AskMamaMOE & @PromoAvenue http://bit.ly/2UsMWXN  " (you may do this twice a day and every tweet is an entry)
Read another post of mine on the blog and comment on it (an extra 3 entries!)
Subscribe to the Ask Mama MOE newsletter (an extra 5 entries!)
** For all extra entries, you must leave your handle (and link for tweets) in a comment below for verification.
The deadline to enter is February 11th, 11:59pm. The winners will be notified by e-mail. Good luck, everyone!