I was so very happy to be chosen as a blogger for this campaign with Manulife and I was even more proud of why I was chosen.
For the next week, I had been tweeting and sharing other people life advice but I could get to writing my own.
I have a truck load of wonderful advice I received over the years from my parents. They were both hard workers, both had an unending respect for their family and friends, and both loved unconditionally and made my sister and I feel that every day.
There was nothing I couldn't do in the eyes of my parents. Their pride beamed with everything we accomplished, no matter how big or small. They made me feel valued. They made me feel important. They made me feel all of that by the way they loved me.
So now that they are gone, you would think my life advice from them is finished. But it is the complete opposite, actually. Through their death, I have been receiving more life advice from them than I ever thought possible.
If you're a mama, you know that once you had your little baby, you began to have more respect for your mama, right? Well, this is kind of the same thing. The death of my parents at such a young age has made me respect…my life.
And THIS is my life advice to you, mamas.  You may have seen this graphic I made before, but I am sharing it again for this most special campaign. It is worth printing out and posting on your fridge. We are all here for such a fleeting moment; it's up to us to make the moments count.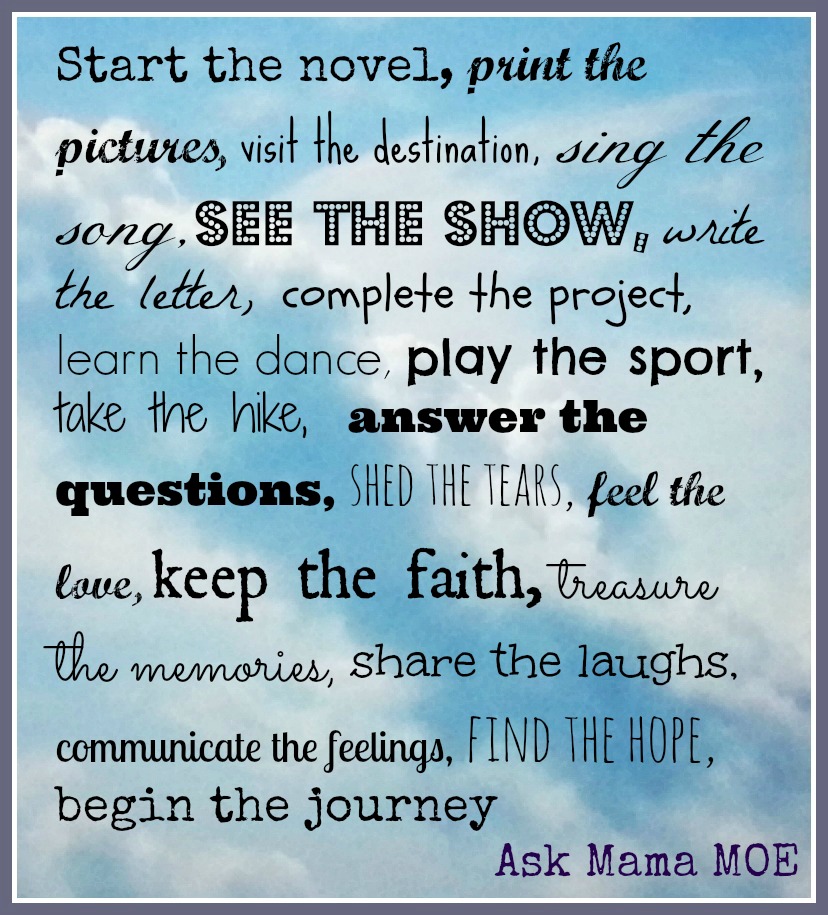 I can honestly say that although I had way less time with my parents than others will have the privilege to with their parents, the moments we shared will carry me a lifetime.  They made the moments count. So when I'm behind on a deadline, or I'm running low on energy, or I just need time to be still, I recognize that this life, my life, is in need of respect. I can only do so much and I want the moments to count with my children. In a blink of an eye, they will be taller than me, leading their own lives. And when they are, I want them to have the comfort, love and respect for my husband and myself as I did/do for my parents. And this will only happen with time, real conversations and loving moments together. I am cherishing them all. And this is how I will thank my parents every day for their #LifeAdvice. I will pass our family love on to my children.
To see the #LifeAdvice movement that has begun on Twitter visit the @Manulife – it will make you feel so good!
This post is sponsored by SPLASH Media Engagement on behalf of Manulife.
@Manulife is asking you to spread some positive by thanking those in your life who have given you great #LifeAdvice. Take a moment to #PayItForward by thanking someone important to you.